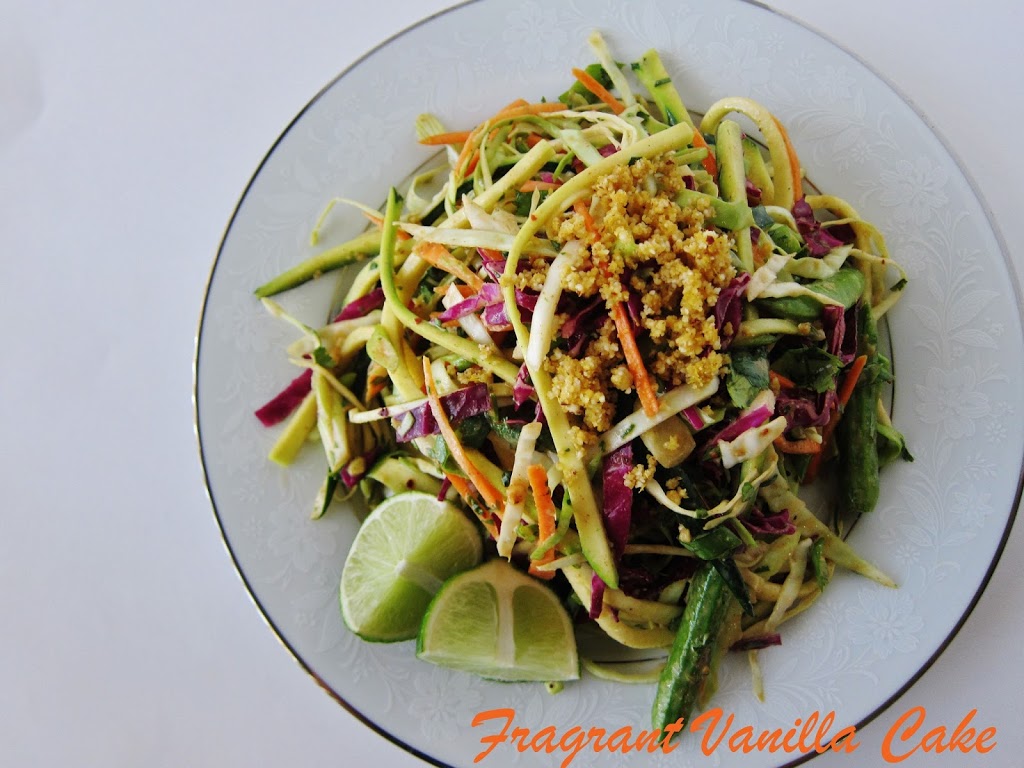 Raw Pad Thai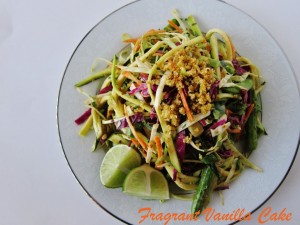 I have had raw pad thai before and loved it and I thought it was about time I make my own version of it! I had lots of veggies that I knew would be perfect in it and so I got to work making it. I know traditionally raw pad thai uses coconut for noodles, but I wanted my version to be a bit lighter and affordable so I just opted for all veggies. I tossed them with a silky, flavorful almond butter sauce and topped them off with some crunchy crumbled nuts and it was delicious!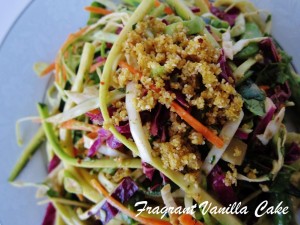 Having had traditional pad thai, I think I like this version better. It left me feeling good and satiated but not weighed down. I have a feeling this is going to be a dish I make often this summer. In fact, I made it again last night I enjoyed it so much!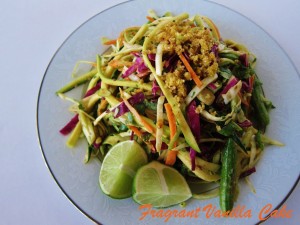 Raw Pad Thai
Serves 1
1 zucchini cut into thin spaghetti noodles or sprialized
1 carrot, peeled and cut julienne
1/4 cup green cabbage, thinly sliced
1/4 cup red cabbage, thinly sliced
1/2 cup sugar snap peas
2 scallions, thinly sliced
1/4 cup bean sprouts
2 Tbsp minced cilantro
Dressing:
1 1/2 Tbsp raw almond butter
3 Tbsp lime juice
1 Tbsp Tamari
1 tsp maple syrup or coconut nectar
1/2 tsp minced ginger
1 garlic clove, minced
1/4 cup raw cashews or almonds, crushed
In a bowl, combine the veggies. In another small bowl, whisk together the dressing ingredients, adding enough filtered water to it to make it a dressing consistency. Toss the dressing with the veggies and place on a plate. Sprinkle with the nuts and serve!
(Visited 79 times, 1 visits today)