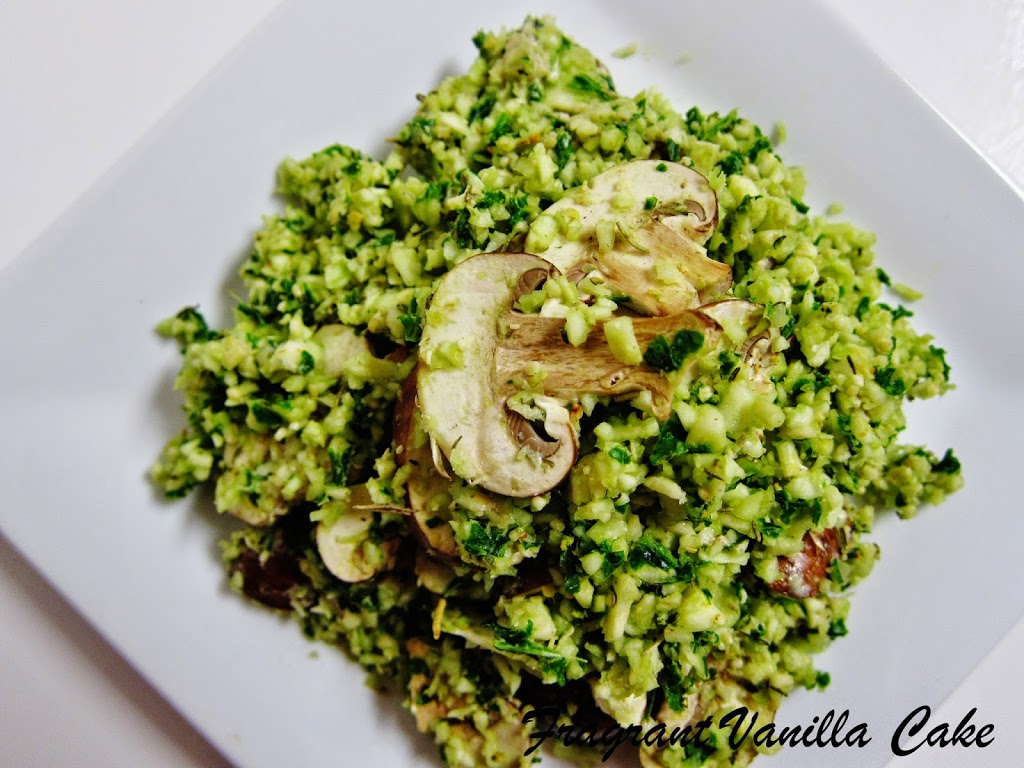 Raw Mushroom Kale Rice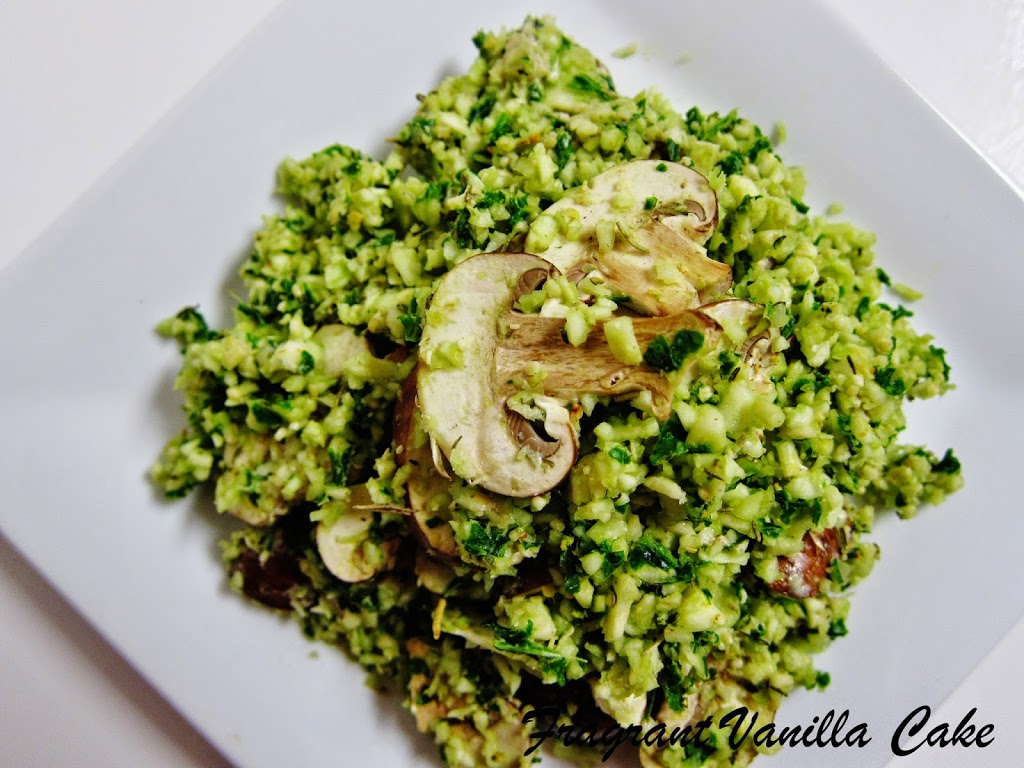 Ok, you may be wondering what is up with all of my faux grain and rice dishes lately...and the truth is I am addicted to them. They are so good that I have been having lots of them for dinner lately and I feel the need to share since no two of them taste similar anyway.  So I apologize if they are not your thing and you came here for dessert (luckily there are plenty of those on my site to choose from), but these are for my savory peeps. So anyways, the latest was my favorite yet.  Mushroom Kale Rice.  It tasted sooo good, like a marriage of fried rice and risotto or something.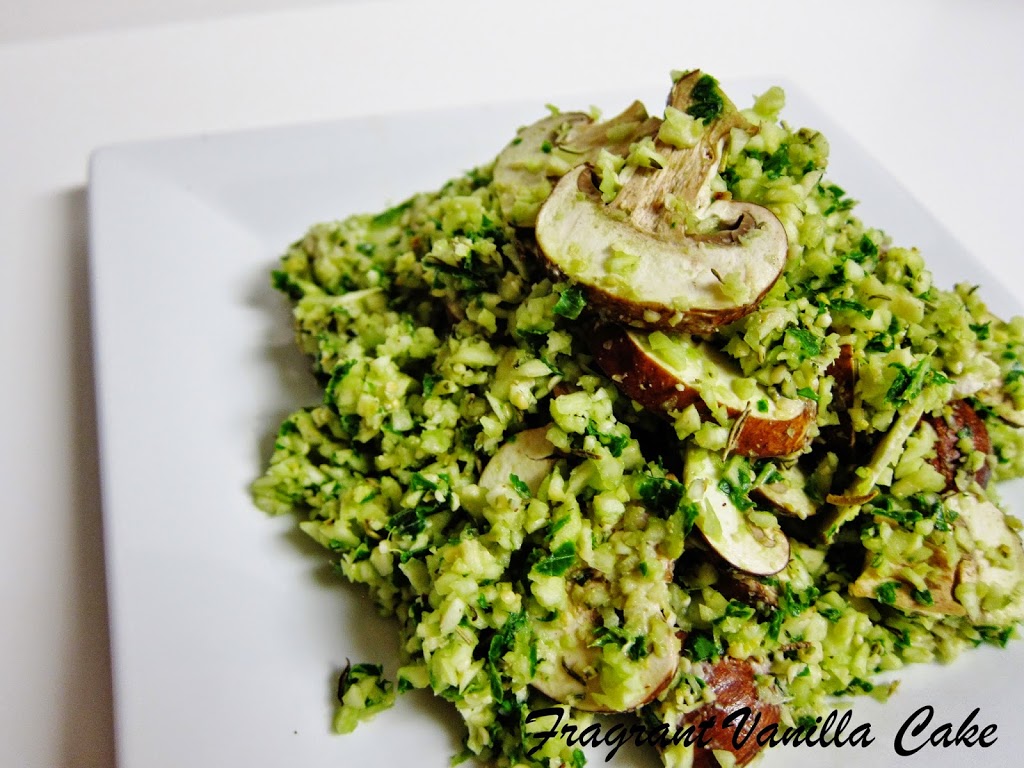 I used my favorite base, celeriac with garlic, and added in a bit of richness with some walnut butter and nutritional yeast which made it taste cheesy.  Some kale and mushrooms for veggies, thyme for good savory measure and hemp seeds for added protein and healthy oils.  I ate the whole batch myself, which is not unusual since I have a big appetite after working all day and running 8 miles.
I have actually made this exact dish 3 times in the last week and I have not gotten tired of it yet.  It is one of those savory dishes that is just crave worthy, at least in my opinion. You will have to try it to see what I mean.  I know it looks plain, but I promise it is oh so good and you will be going back for seconds should you decide to make it.
Raw Mushroom Kale Rice
Serves 1-2
1 head celeriac (3 cups diced)
1 garlic clove, minced
1 cup chopped kale
1 Tbsp fresh thyme leaves
2 Tbsp walnut butter, whisked together with 2 Tbsp filtered water
sea salt to taste
2 Tbsp nutritional yeast (optional)
12 crimini mushrooms, sliced
1/4 cup shelled hemp seeds
Pulse the celeriac in a food processor until you have small pieces like rice.  Combine with all ingredients in a large bowl, and mix well.  Serve at room temperature.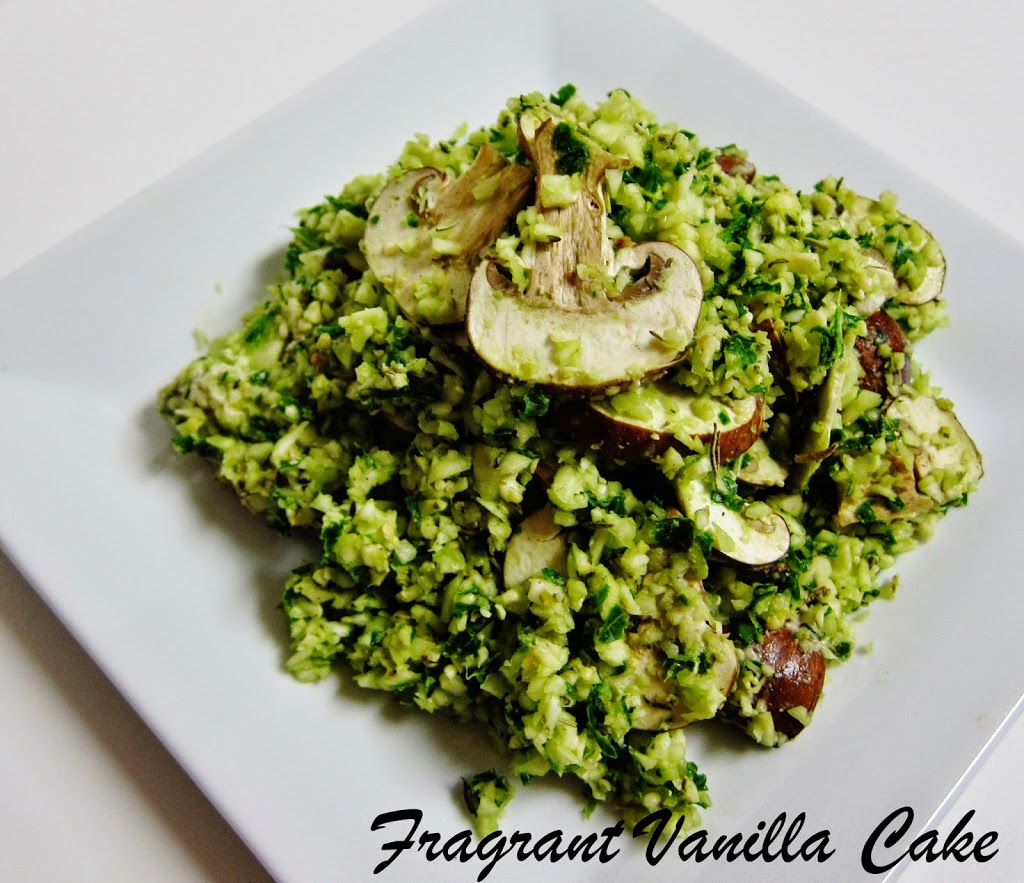 (Visited 53 times, 1 visits today)