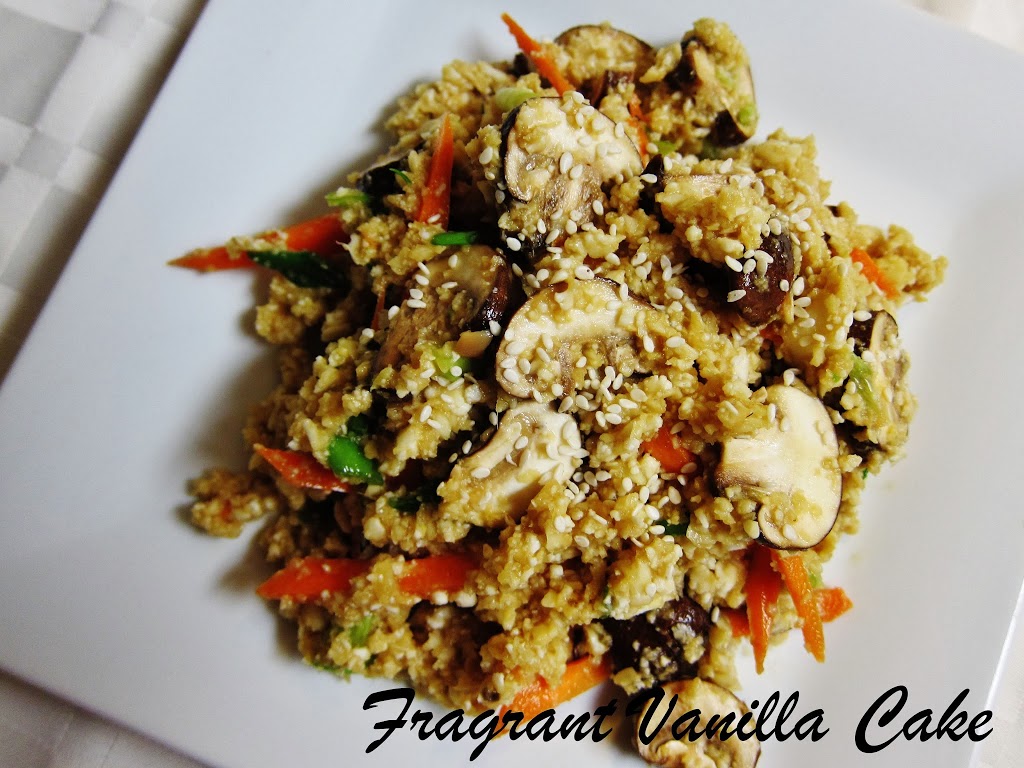 Raw Mushroom Fried Rice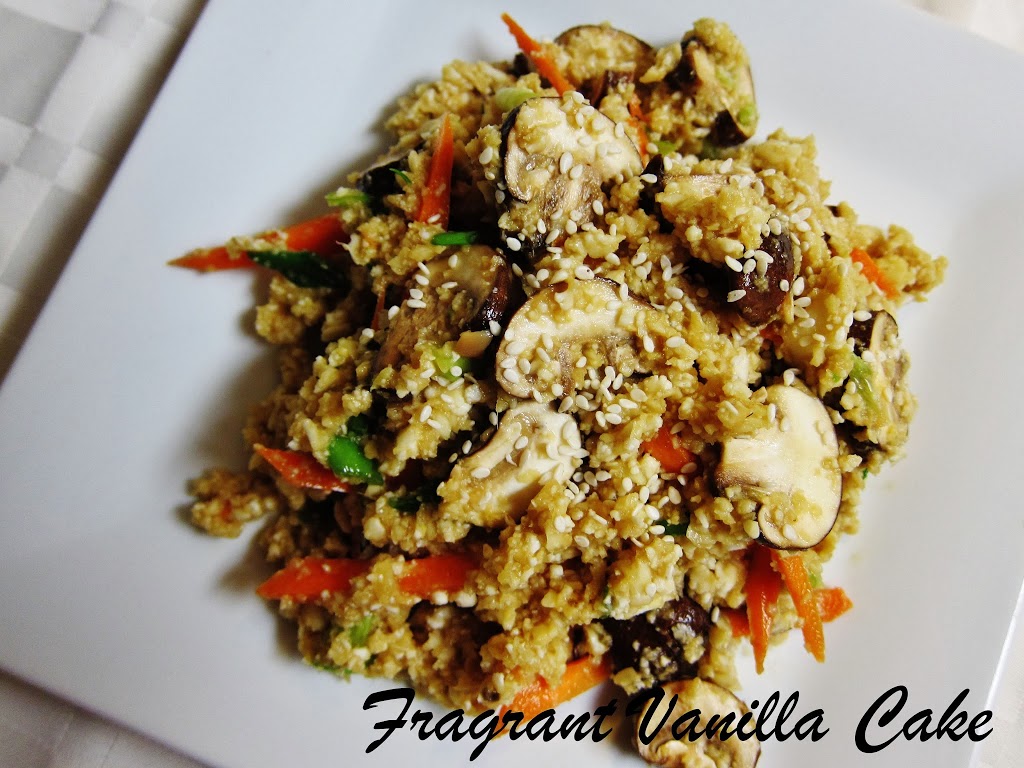 I used to make fried rice quite often before I went raw, because I considered it a comfort food. A nice big bowl of steaming brown rice filled with as many veggies as I could squeeze in and plenty of ginger and garlic. I decided this week, that it was about time I made a raw version so I could enjoy it once again. After all, I have made cauliflower rice before, and I figured it would lend itself just as well to the flavors of fried rice. I had to add the things I consider essential to my fried rice, sesame oil, ginger, garlic and nama shoyu as well as my favorite fried rice veggies, mushrooms, scallions and carrots. I added in sesame seeds for richness and hempseeds for protein as well.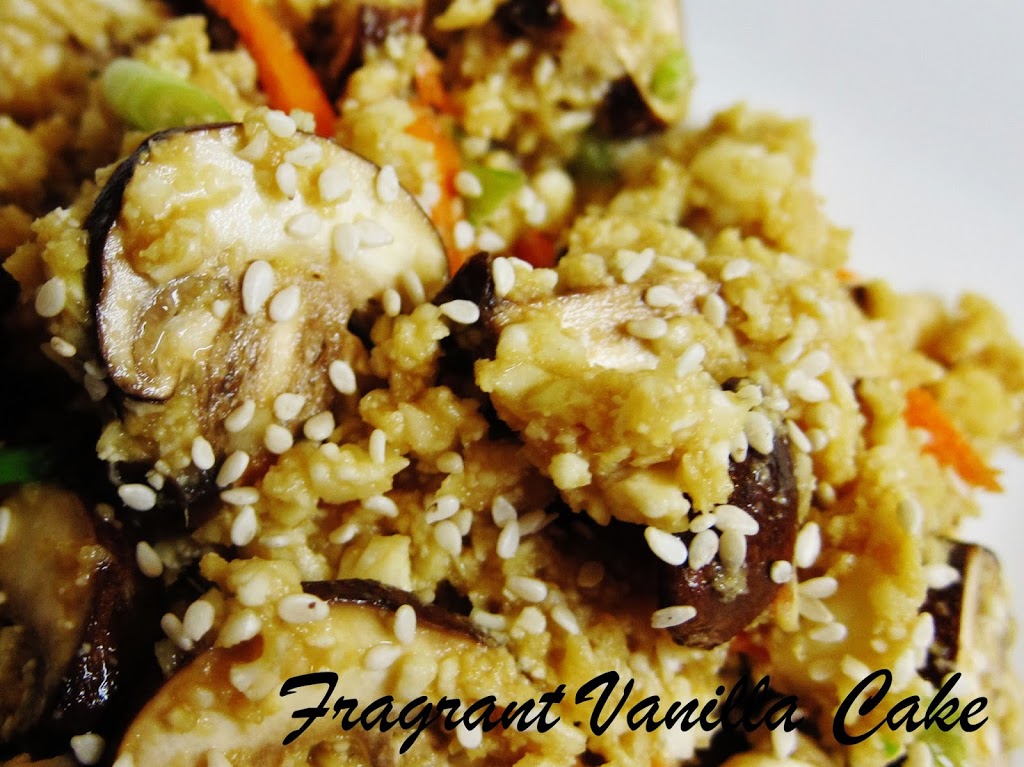 It was a great big bowl of deliciousness, and since I was pretty hungry after a big workout I ate the entire big bowl myself. It was hearty and satisfying, raw comfort food at its best! If you make this feel free to add in your favorite veggies!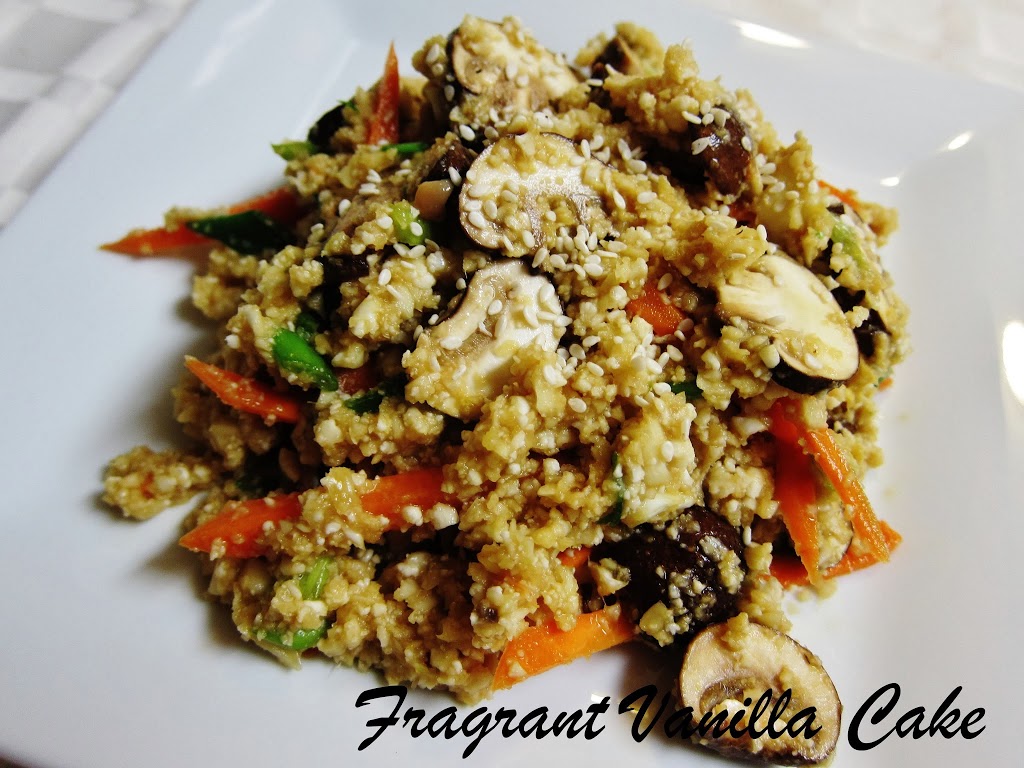 Raw Mushroom Fried Rice
Serves 1-2
1 inch piece fresh ginger
2 garlic cloves
1 Tbsp white miso
2 tsp untoasted sesame oil
1 Tbsp rice vinegar
2 Tbsp nama shoyu (or wheat free tamari for gluten free) or to taste
3 Tbsp raw sesame seeds
3 Tbsp raw hempseeds
1 medium head cauliflower, chopped
1 bunch scallions, sliced on a bias
1 carrot, cut julienne
2 cups sliced crimini mushrooms
In a food processor, combine the ginger, garlic, miso, sesame oil, vinegar, nama shoyu, and process for about 15-30 seconds until chopped. Add the cauliflower and sesame seeds, and pulse until finely chopped the size of rice (but not too long or it will become mush. Place the mixture in a bowl and add the scallions, carrot, and mushrooms and toss until combined. Enjoy!
(Visited 58 times, 1 visits today)