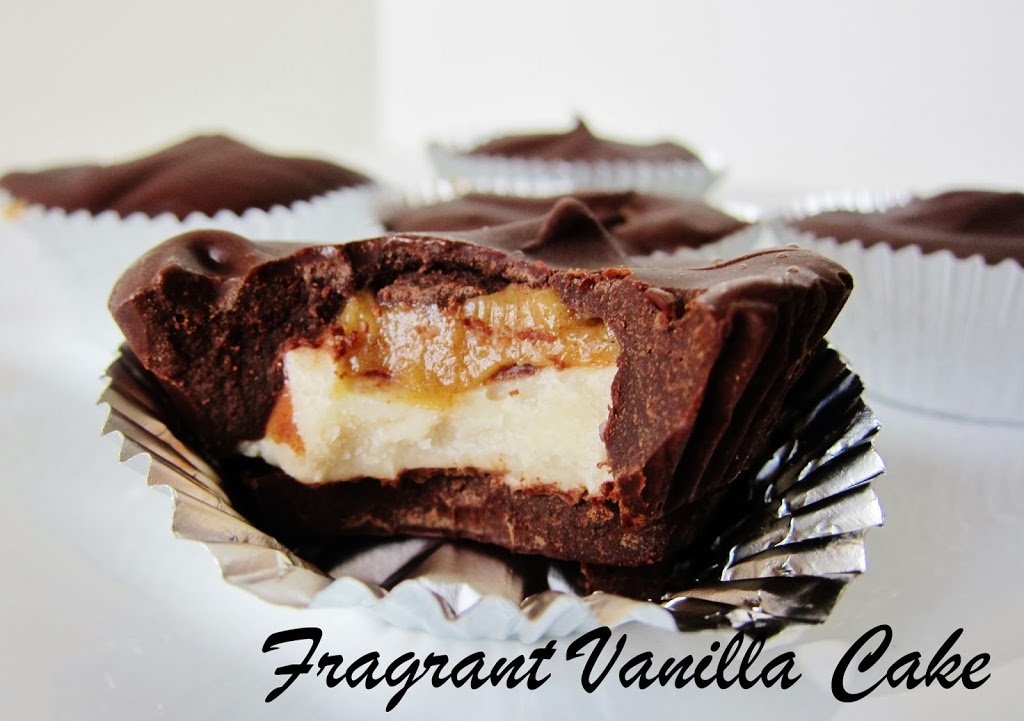 Raw Macadamia Butter Caramel Cups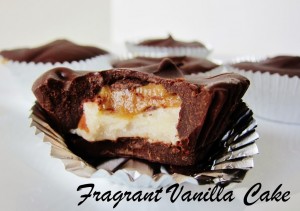 I am all about making my own Halloween candy. Since most of the store bought stuff contains things I would rather not be ingesting plus, I like to be little more creative than simply eat what is already out there.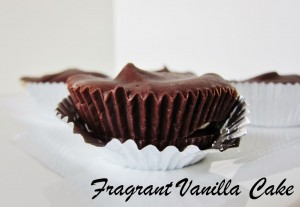 So, last week I made
Raw Chocolate Pumpkin Pie Cups
and this week I decided to make Raw Macadamia Butter Caramel Cups. What is up with all the cups? Well, they are easy to make, plus PB cups have always been a favorite of mine so I like the shape. Just think of these Mac Butter Caramel Cups as an adult grown up version of those.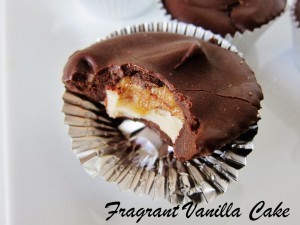 If you make these, you are in for a real treat. Macadamia butter is one of the most heavenly butters you can make. I add a little coconut to mine to help it set up better and add a little sweetness. It is so good as is, I did not sweeten it in the cups since the caramel and chocolate are already so sweet and it is a nice rich contrast. Move over Reeses PB cups...these are pretty darn amazing!


Raw Macadamia Butter Caramel Cups
Makes 12 cups

12 mini sized foil cups (regular peanut butter cup sized, not the tiny and not the regular muffin size)
Chocolate:
1/2 cup raw coconut oil, warmed to liquid
3/4 cup raw cacao powder
1/2 cup raw coconut nectar or maple syrup
a pinch sea salt
Caramel:
10 medjool dates
2 Tbsp raw coconut butter or macadamia butter
3 Tbsp raw coconut nectar or maple syrup
1 tsp maple extract
1 Tbsp pure vanilla extract
1/4 tsp sea salt
1/4 cup filtered water (or more if too thick, add an additional Tbsp at a time)
a heaping 1/4 cup Macadamia Coconut Butter (recipe follows)

To make the chocolate, whisk all ingredients together until smooth, and set aside.
To make the caramel, combine all ingredients together in the food processor and process until smooth. You may need to add a little more water if too thick. Set aside.
Lay out 12 tins or molds on a flat cutting board or tray, and fill them about 1/3 full with the chocolate. Place them in the freezer to set about 5 minutes. Once set, spoon about 1 tsp of macadamia butter onto each, followed by 1/2 tsp of caramel, smoothing it down slightly, but not so much that it oozes to the sides (you want to be able to cover it with more chocolate and not have it stick out the top). Spoon chocolate over each mound of caramel enough to cover and fill to the top of the tins. Place in the freezer to set for about 15-20 min. Enjoy!

Raw Macadamia Coconut Butter
makes about 2 cups

2 1/2 cups raw macadamia nuts
1/2 cup finely shredded dried coconut
1/4 tsp sea salt or to taste

In a high speed blender, combine all ingredients and blend until smooth, using the tamper to press the nuts into the blade until they become butter. Store in a jar in the fridge.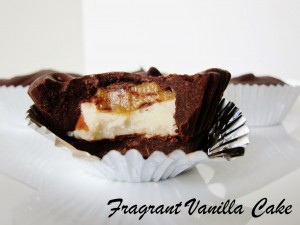 (Visited 49 times, 1 visits today)