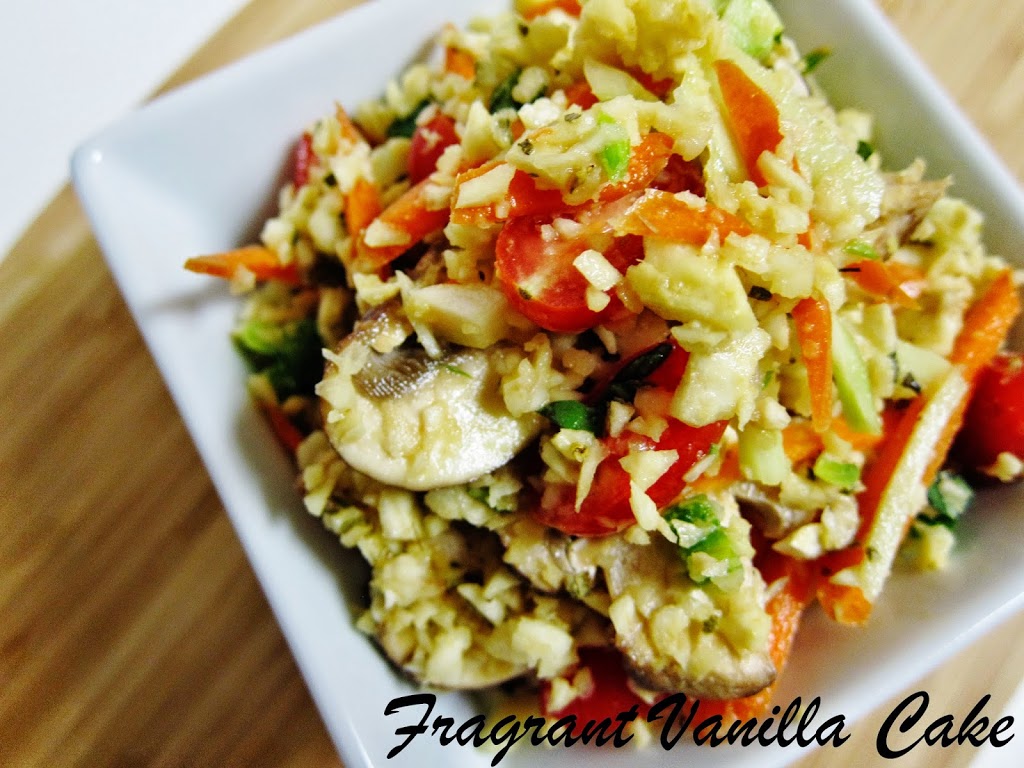 Raw Kitchen Sink Rice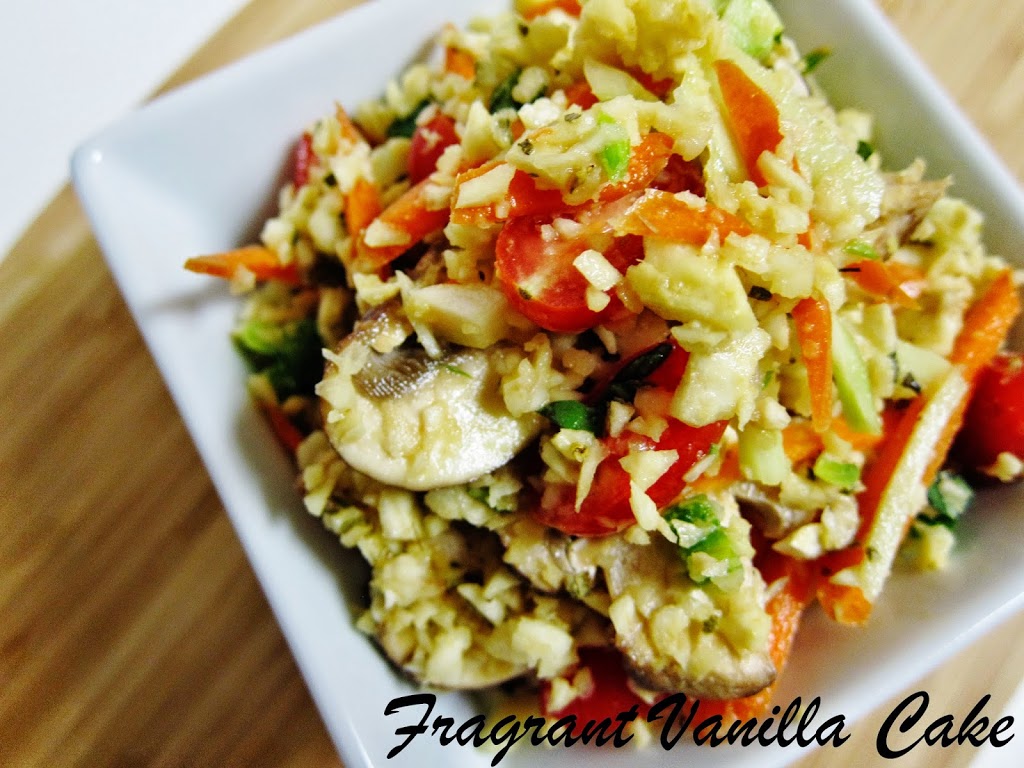 Whenever I hear "kitchen sink" in the description of anything I think to myself it must be good. Because it means there are lots of goodies mixed in. Think about it. Kitchen sink cookies: an excuse to include chocolate chips, coconut, nuts, dried fruit, and whatever else tasty that you feel like throwing in. Deliciousness. At least that is how I feel, especially if it is a dessert, but savories can be awesome in this way as well. I made a raw rice dish last week that I deemed "kitchen sink" simply because it had seemingly random ingredients in it but it was sooo good! Like eat a large plate good. I combined things that I had in my pantry and this is what resulted. Just so you know, you don't always have to carefully shop with an ingredient list to eat healthy tasty food, sometimes it just happens. I used a celeriac for my rice (my favorite raw grain substitute), added in mushrooms, carrots, broccoli stalks (yes the stalks, because that is what I had), jalapeno, herbs, tomatoes and hemp seeds. It may seem like a weird combo but it was delicious, and that is the nature of kitchen sink!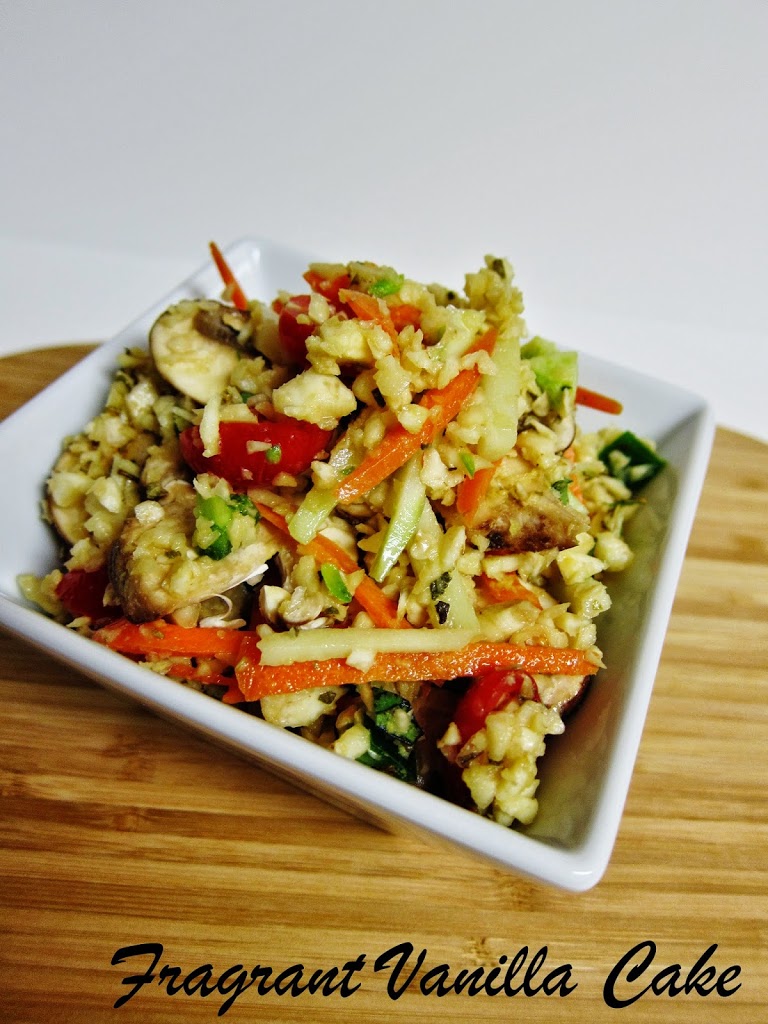 Raw Kitchen Sink Rice
Serves 1-2
1 head celeriac (3 cups diced)
1/4 cup parsley, chopped
1/4 cup basil, chopped
1 garlic clove, minced
juice of one lemon
1 Tbsp hemp seed oil or olive oil
sea salt to taste
2 Tbsp nutritional yeast (optional)
1 stalk celery, diced
2 scallions, sliced
1 large carrot, cut julienne
1 broccoli stalk, cut julienne
6 crimini mushrooms, sliced
1 jalapeno, seeded and diced
1/2 cup cherry tomatoes, halved
1/4 cup shelled hemp seeds
Pulse the celeriac in a food processor until you have small pieces like rice. Combine with all ingredients in a large bowl, and mix well. Serve at room temperature.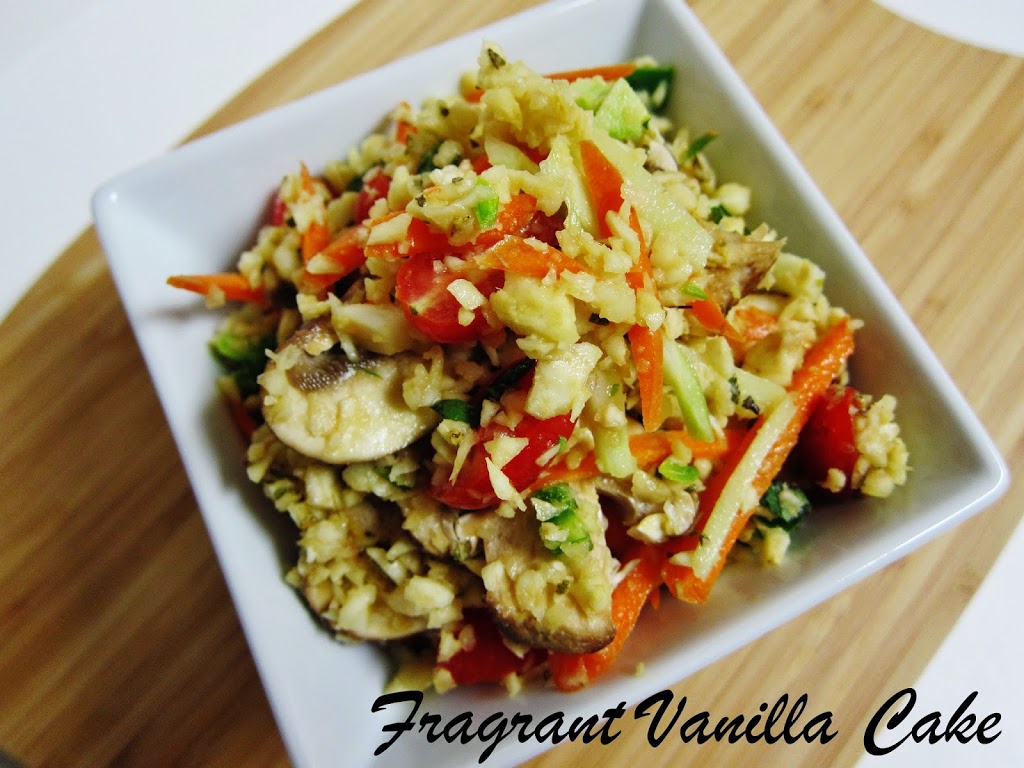 (Visited 27 times, 1 visits today)