Raw Cheesy Southwest Empanadas with Cilantro Lime Coconut Yogurt Sauce
A few weeks back I made Raw Cherry Rhubarb Hand Pies, and I received a few requests for savory pies or empanadas upon posting the recipe. Me not being one to not accept a challenge decided that I simply must make them. I love suggestions, and want to help you all out with the recipes you would like to have me create a raw version of so I was quite excited about this.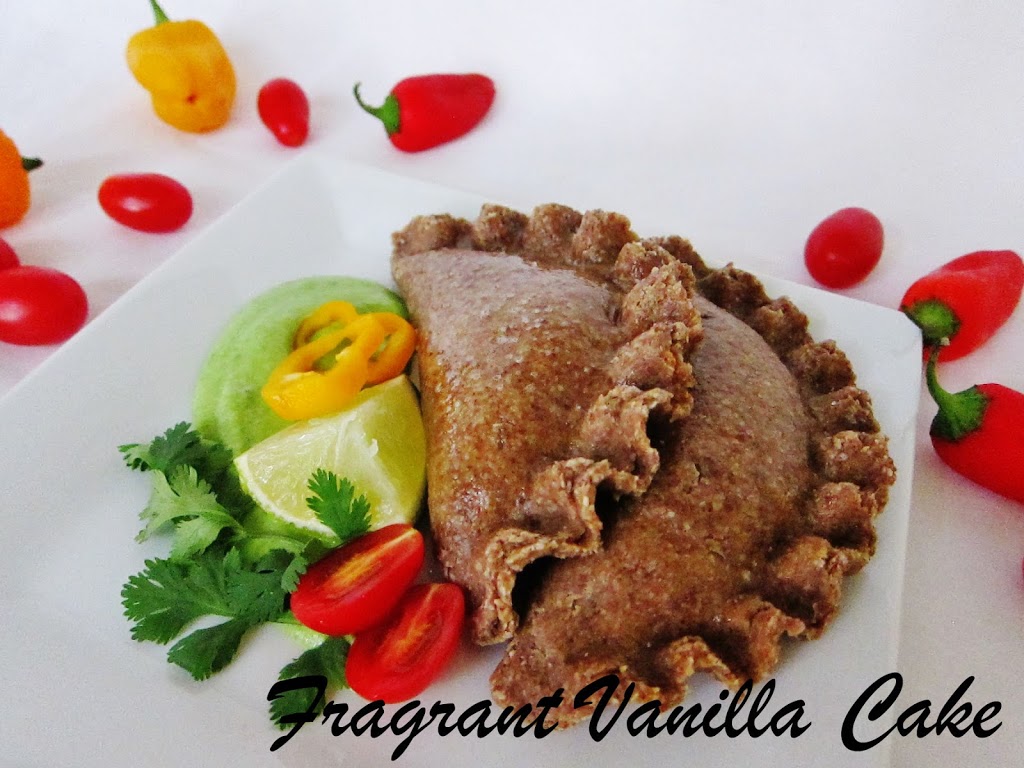 I admit I was a bit nervous about the dough though. I have made many pliable raw sweet doughs but never savory so I wasn't sure what would make it stick together since it would not have the volume of dates, or any banana added (which are my go-to ingredients for pliable, rollable sweet dough). I ended up adding sweet corn, and a bit of walnut butter along with water to make the dough pliable, but also savory.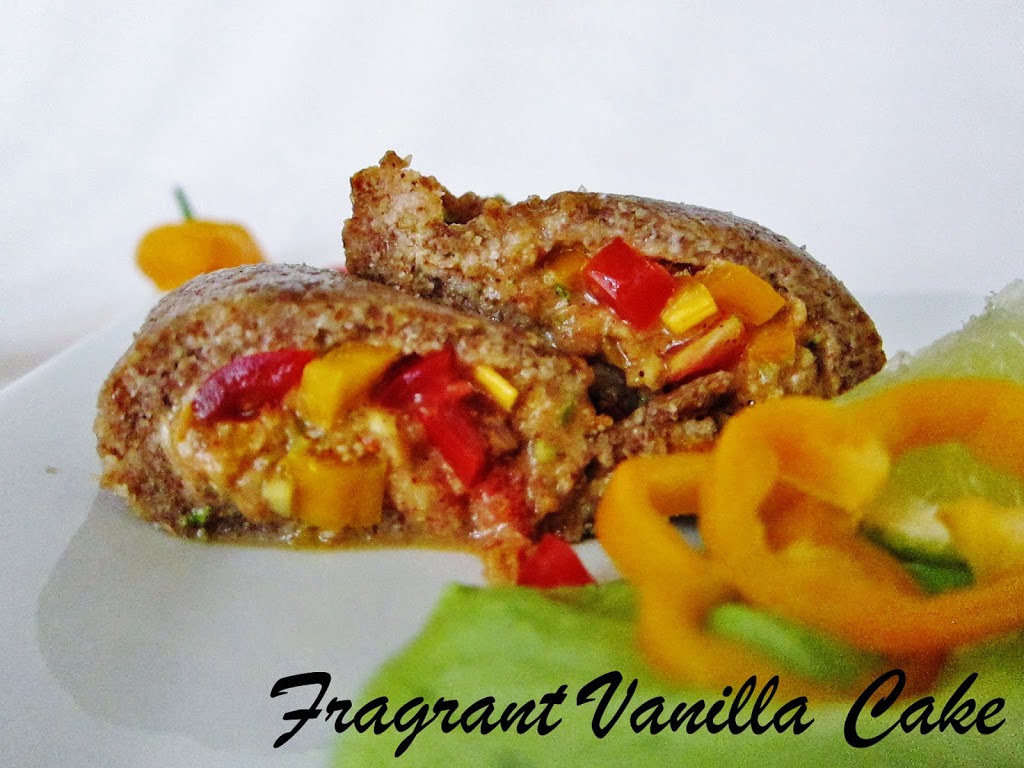 For the filling, I decided to go a little southwest, adding peppers, tomatoes, zucchini, and onions, and garlic along with some chilies and such for a kick of flavor. I made it a little rich with a bit of walnut butter and nutritional yeast, with once they were "baked" in the dehydrator tasted like cheese in the filling. They were delicious, even more so than I expected! Especially when warm and served with a probiotic rich cilantro lime coconut yogurt sauce I made. It should be experimenting with different flavors of these empanadas in the future!
Raw Cheesy Southwest Empanadas with Cilantro Lime Coconut Yogurt Sauce
Makes 12
crust:
2 1/2 cups finely shredded dried coconut
2 cups sprouted, dehydrated buckwheat groats (or additional coconut)
2 cups ground golden flaxseed
2 cups organic fresh sweet corn kernals
2 Tbsp nutritional yeast
1/2 cup filtered water or as needed
1/4 cup pitted soft medjool dates
1/4 cup raw walnut butter
1/2 tsp himalayan salt
Filling:
1/4 cup raw walnut butter
1 red bell pepper, diced
1 yellow bell pepper, diced
1/2 cup sun dried tomatoes, rehydrated
2 small zucchini, diced
1/4 cup red onions, diced
1 garlic, minced
1/2 cup cherry tomatoes, diced small
1/4 cup nutritional yeast
2 Tbsp chili powder
2 tsp cumin
1/4 tsp chipotle pepper
1/4 tsp himalayan salt or to taste
Cilantro Lime Coconut Yogurt Sauce:
1 cup coconut yogurt (recipe follows)
juice and zest of 2 limes
1/2 cup fresh cilantro very finely chopped
1 Tbsp raw coconut nectar or your choice liquid raw sweetener
a pinch sea salt
To make the dough, combine coconut, buckwheat, and flax in a food processor and process until finely ground (essentially you are creating a flour, you want it that fine). Add the remaining dough ingredients, and process until holding together like dough (if it seems too dry add little more filtered water 1 tsp at a time, if too sticky a few more Tbsp flaxseed). Divide the dough into 12 balls, and roll out 1/8 inch thick on a piece of parchment (if too sticky, refrigerate for about 10 minutes and oil your rolling pin). Set rounds aside in the fridge.
To make the filling, combine all ingredients in a food processor and pulse a few times to combine and chop (but not too much, you want it very chunky). Spoon a little filling into the center of each dough circle, then fold it over and flute the edges (or use a fork to crimp them shut). Dehydrate for about 2-3 hours until the outside of the dough is dry (this step can be skipped the dough will just be softer).
Meanwhile, to make the coconut lime cilantro yogurt, sauce, whisk together ingredients until smooth.
Serve the empanadas with the sauce.
Makes about 3 cups
4 cups coconut meat (approximately the meat from two young coconuts)
coconut water as need to reach desired consistency (approximately 2 cups)
1 teaspoon powdered probiotics (you can open capsules and use those)
In a high speed blender, combine the coconut meat and water and blend until smooth. Stir in the probiotics and place in a covered bowl in a warm place for 8-16 hours or until it reaches the tangyness you like. I let mine sit for about 12. Chill and enjoy!
(Visited 130 times, 1 visits today)