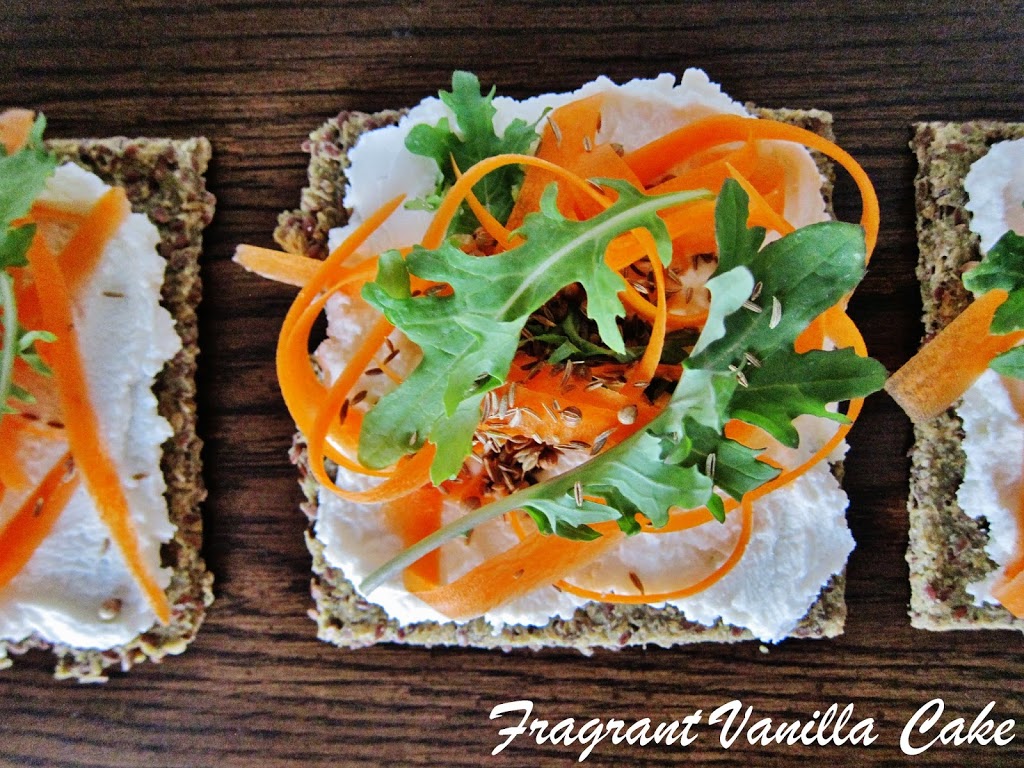 Raw Carrot Chevre Flatbreads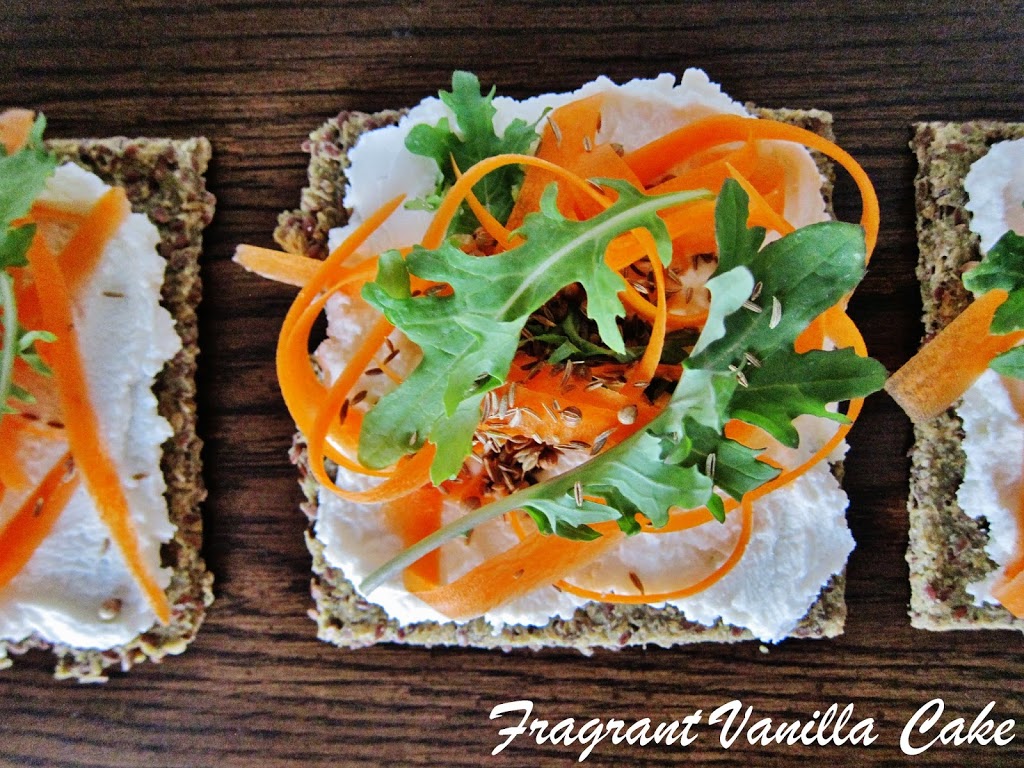 I find inspiration for delicious things to create from many different places.  Often times, I will see something on pinterest, or in a magazine and I will think to myself, I can veganize that!  Or, those flavors would be wonderful together in something completely different.  Well I recently was out to dinner with my family and I had this wonderful carrot salad.  it had hints of spice, and little bit tangy lemony dressing.  It was supposed to be topped off with goat cheese, but I ordered mine without it since I don't do dairy.  It was amazing though!  I then decided that I wanted to do something with those same flavors, and even include some non-dairy chevre. I wanted something that could be a full meal too, so I decided on flatbreads.  For the flatbreads themself, I made a seeded base, that I use for crackers, mostly composed of flax seeds, but this time I included some Sprout Living Simple Signature Pumpkin Seed Protein Powder to give these a protein boost and make them a full meal.  Before you go thinking it sounds weird to put protein powder in a savory dish, this protein powder is perfect for savory because it is just pumpkin seeds!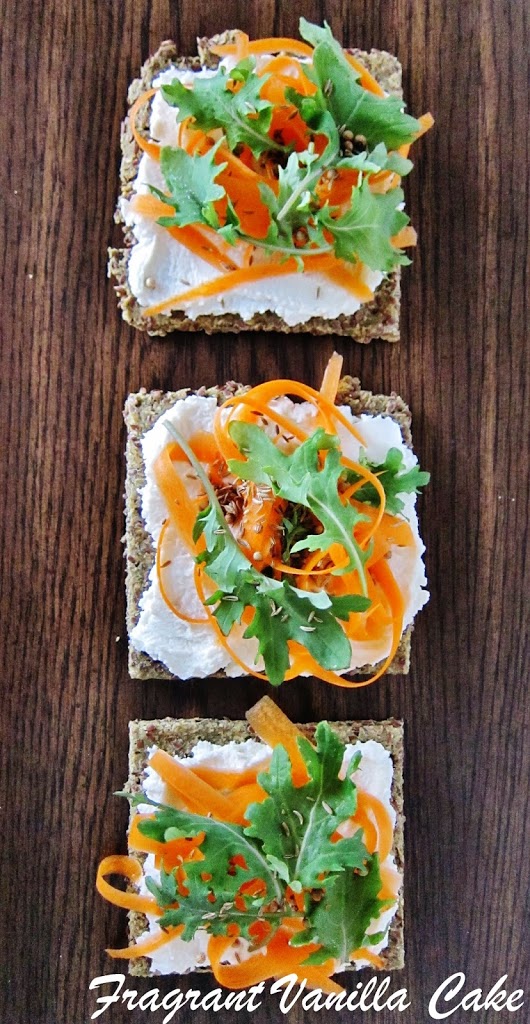 I made some coconut chevre to top them, which is what I have been making lately instead of nut chevre.  I even add probiotics to give it a delicious tang so it tastes like the real thing, and it is good for your insides.  I topped off the flatbreads and chevre with some flavorful seeds, lemon dressed carrots and baby kale.  These were delicious!  Not only that, they were satisfying and I loved them as much as I love my raw pizza, but they seemed like less work.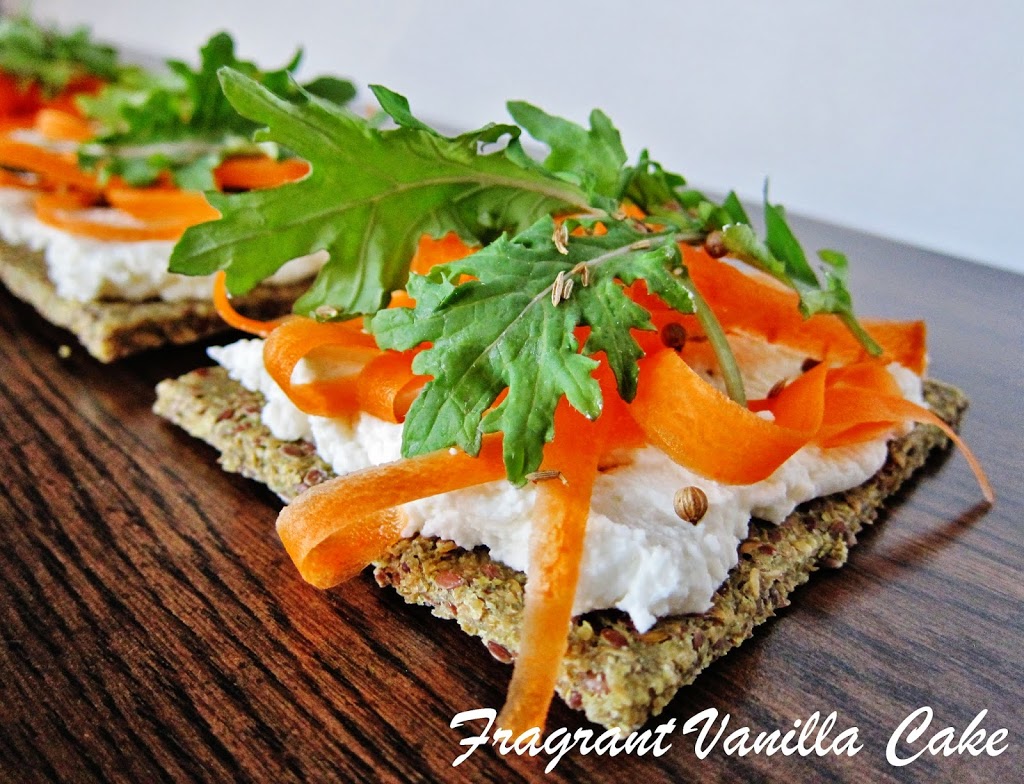 Raw Carrot Chevre Flatbreads
Makes 9
Coconut Chevre:
1 cup young coconut meat
1/3 cup coconut water
3/4 cup coconut butter (not oil)
1/8 tsp sea salt
1 tsp powdered probiotics
Crust:
1 cup ground flaxseeds
3/4 cup whole flaxseeds
4 scoops Sprout Living Simple Signature Pumpkin Seed Protein Powder
1/2 tsp sea salt
1 3/4 cups filtered water
1 large organic carrot
2 tsp olive oil
1 Tbsp lemon juice
sea salt
cumin seeds
coriander seeds
zest of one large organic lemon
red pepper flakes
fresh organic baby kale
For the chevre, combine all ingredients in a high speed blender and blend until smooth.
Pour into a container with a lid, and set in a warm place overnight.
Once it has become tangy in flavor, place in the refrigerator to chill completely.
For the crust, whisk together all ingredients in a large bowl until well blended, then spread out on a lined dehydrator tray in a big square about 1/8 inch thick.
Dehydrate at 115F for 2 hours, then score into 9 squares with a knife.  Continue to dehydrate until completely dry, about 22 more hours.
Peel the carrots into strips with a vegetable peeler. Toss in a bowl with the olive oil, lemon juice and a little sea salt.
To assemble the flatbreads, spread some of the chevre onto each flatbread, sprinkle with a little of the cumin seeds, coriander seeds, red pepper flakes and lemon zest.
Top with the carrots, making sure they are drained well, then top with a little of the kale.
Serve immediately!
(Visited 58 times, 1 visits today)