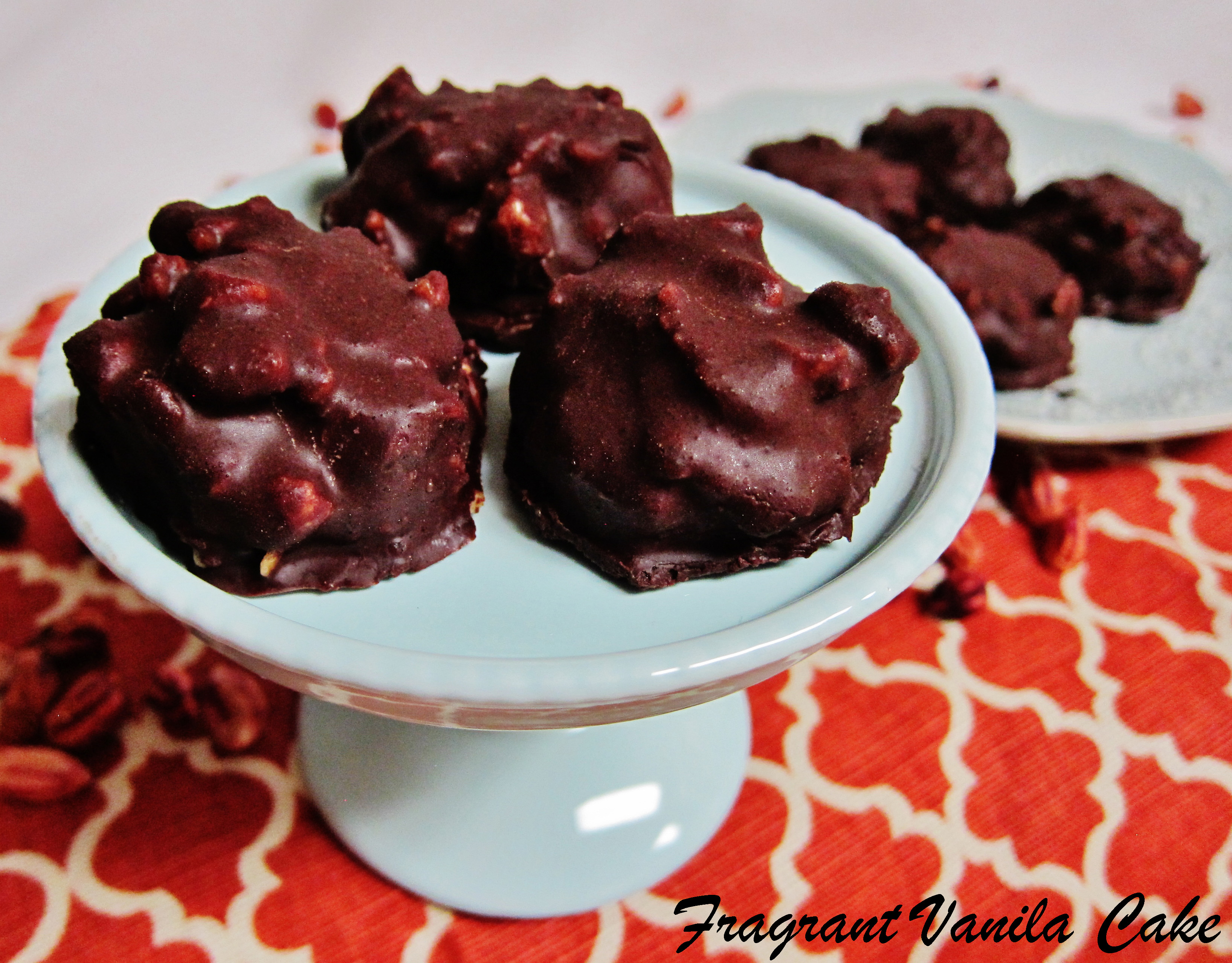 Raw Caramel Peanut Clusters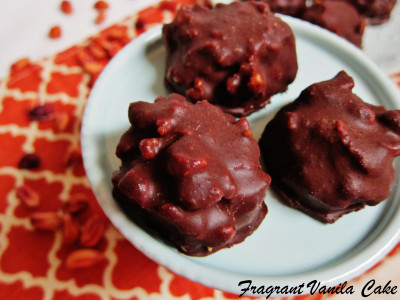 Just as you should never judge a book by its cover, or a person by their looks, you should never judge a food only by its appearance.  Unless it has mold or something...but that is not what I am talking about.  I am talking about freshly made food here.  I have had so many people say things like, "well I would make a cake, but it would be ugly." or "I made some truffles, but they are not perfectly round and uniform in shape so they are no good." It is not all about the appearances here people.  Just think, if all the organic veggies were thrown out (I know they do this in some places and it is very disturbing to me) and never used...how much deliciousness we would miss out on!  I mean if you closed your eyes and ate that cake or those truffles, you would never know...you would only be happy because you were tasting something wonderful! It is awesome to have talent, and make a beautiful cake, but an ugly cake with lots of love put into it is just as special. What matters is how it tastes and the time put into it.  So...where am I going with all this?  I made something delicious the other day which would not win any beauty contests...but it was sooo good!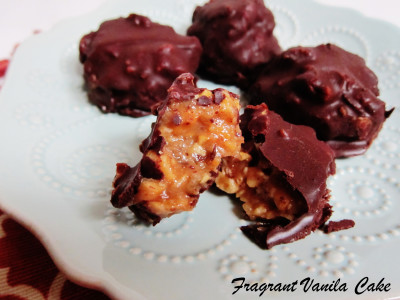 I am talking about my Raw Caramel Peanut Clusters.  I loved the caramel so much that I had used in my vegan salted caramel peanut butter brownies that I decided that it needed to make another appearance. So, I mixed it with chopped peanuts, dipped it in dark chocolate, and voila!  Pure ugly deliciousness. It was gooey, it was messy, and it was lumpy.  But was it ever delicious.  Moral of the story, never judge a dessert by its appearance.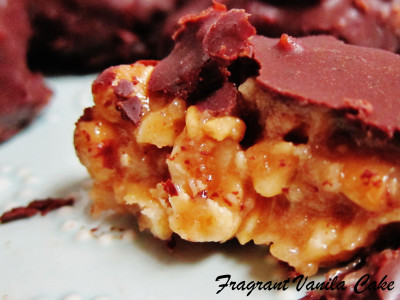 Raw Caramel Peanut Clusters
makes 12
Caramel:
1 cup soft medjool dates, pitted (if they are not soft, soak them in water and drain well first)
2 heaping Tbsp creamy raw jungle peanut butter (or organic peanut butter)
2 Tbsp maple syrup
1/4 tsp sea salt
2 tsp pure vanilla extract
1/2 cup filtered water (or as needed)
1 1/4 cups raw jungle peanuts (or roasted organic peanuts), chopped
1/2 cup chopped raw dark chocolate (or you may use your choice vegan dark chocolate)
To make the caramel, combine all ingredients in a blender and blend until smooth (adding a little water if necessary, it should be the consistency of pourable but still thick caramel).  Pour into a bowl, and mix in the peanuts. Then drop by the heaping Tbsp onto a foil or parchment lined tray.  Place in the freezer for a few hours until more firm and very chilled.
Melt the chocolate in the top of a double boiler or your preferred method.  Then, once the caramel part is firm, dip them into the chocolate (I like to use a fork to allow the excess to drip off) and set back on the tray.  Once they are all dipped, set the tray in the freezer for about 10 minutes until the chocolate has set.  Store any leftover candy in the refrigerator in a sealed container.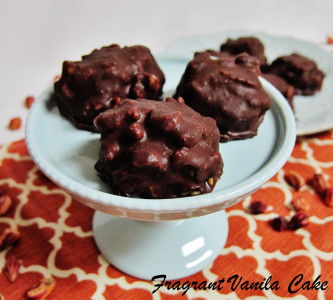 (Visited 81 times, 1 visits today)