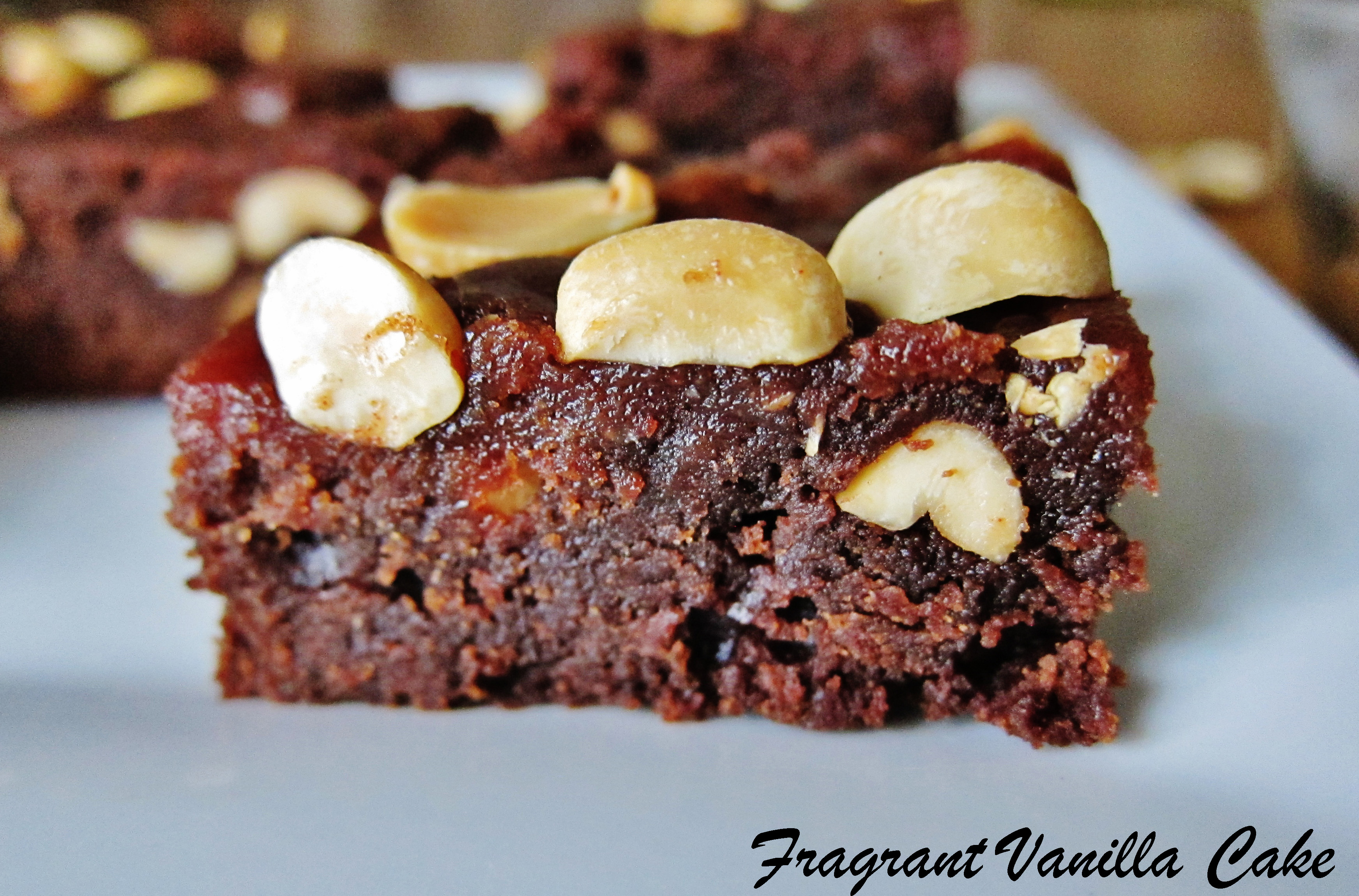 Vegan Salted Caramel Peanut Butter Brownies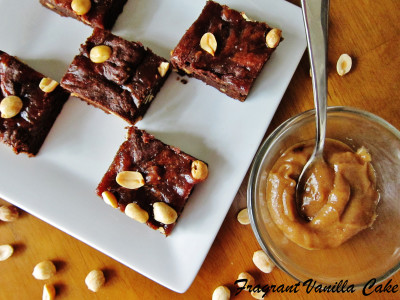 Mondays are my day off.  So, besides sleeping in I like to bake things!  I thought long and hard about what I wanted to make last Monday, and I decided on brownies.  I know I have made many forms of brownies to share with you all, but they just sounded so good I couldn't resist.  I was really craving peanut butter and chocolate so they had to include peanut butter, but I had seem some salted caramel brownies that I wanted to veganize recently that sounded good too, so I decided to combine the two!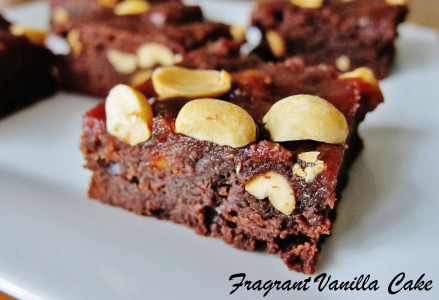 When I told Eric what I was making he was pretty happy about it too so it was a win all around.  Making baked goods relaxes me.  Some people read books or put together puzzles...and I bake. Just makes me happy.  Let me tell you, these brownies made me pretty darn happy.  I made the caramel first, my usual date caramel but instead of the usual pecan butter I use peanut butter to keep with the theme.  OMG was that stuff good.  Like eat it with a spoon good.  But I saved it for the brownies.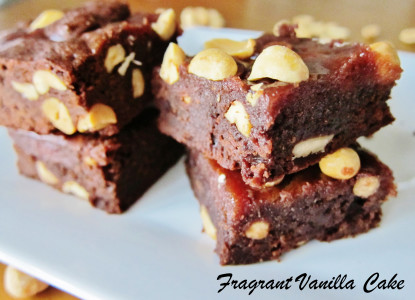 For the brownie batter, I used aquafaba to keep these moist as well as peanut butter of course.  I used olive oil this time instead of my usual coconut oil because coconut oil gets so hard once you refrigerate so I wanted to prevent that and it worked beautifully.  You could not taste it, the batter just tasted like rich chocolate cake batter dotted with crunchy peanuts.  I swirled the caramel into the brownie batter in the pan, and they baked up beautifully.  Not only did they smell amazing, but they turned into the fudgy brownies that I love. They were sweet, a little salty, fudgy and crunchy thanks to the peanuts. OMG...sinfully delicious! Not a diet food at all but that is not what I was going for if you catch my drift.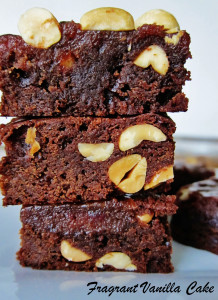 Vegan Salted Caramel Peanut Butter Brownies
Makes 16
Caramel:
1/2 cup soft medjool dates, pitted (if they are not soft, soak them in water and drain well first)
1 heaping Tbsp creamy organic peanut butter
1 Tbsp maple syrup
1/8 tsp sea salt
1 tsp pure vanilla extract
1/4 cup filtered water (or as needed)
Brownies:
1/2 cup olive oil
3 Tbsp creamy organic peanut butter
1 1/3 cups coconut sugar
1/4 cup plus 2 Tbsp reduced aquafaba or 2 flax eggs*
2 teaspoon vanilla extract
1 cup gluten free all-purpose flour
1/2 cup cacao powder or unsweetened cocoa powder
1/4 teaspoon sea salt
1/2 cup roasted organic peanuts
To make the caramel, combine all ingredients in a blender and blend until smooth (adding a little water if necessary, it should be the consistency of pourable but still thick caramel).  Pour into a bowl and set aside.
To make the brownies, pre-heat the oven to 350F degrees. Whisk together the sugar, coconut oil and peanut butter until well combined and the sugar is starting to break down.  Add the aquafaba and vanilla and beat until smooth.  Add the flour, cacao powder and sea salt and beat until smooth, then stir in the peanuts.  Scrape the batter into a greased 8x8 inch pan, then drop the caramel over it, and swirl it with a knife.  Place in the oven, and Bake for about 30 minutes or until set (but do not over bake).  Let cool before cutting into bars.
*The aquafaba is the liquid from cooked or canned chickpeas.  You want it to be thick like egg whites.  If you are wanting to make flax eggs, simply mix together 2 Tbsp ground flax seeds, and 6 Tbsp filtered water and let sit in the refrigerator for 15 minutes before using in the recipe.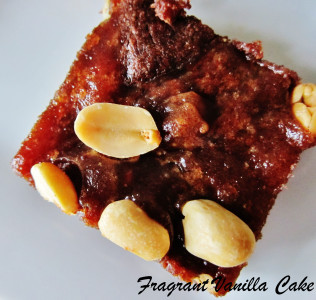 (Visited 256 times, 1 visits today)