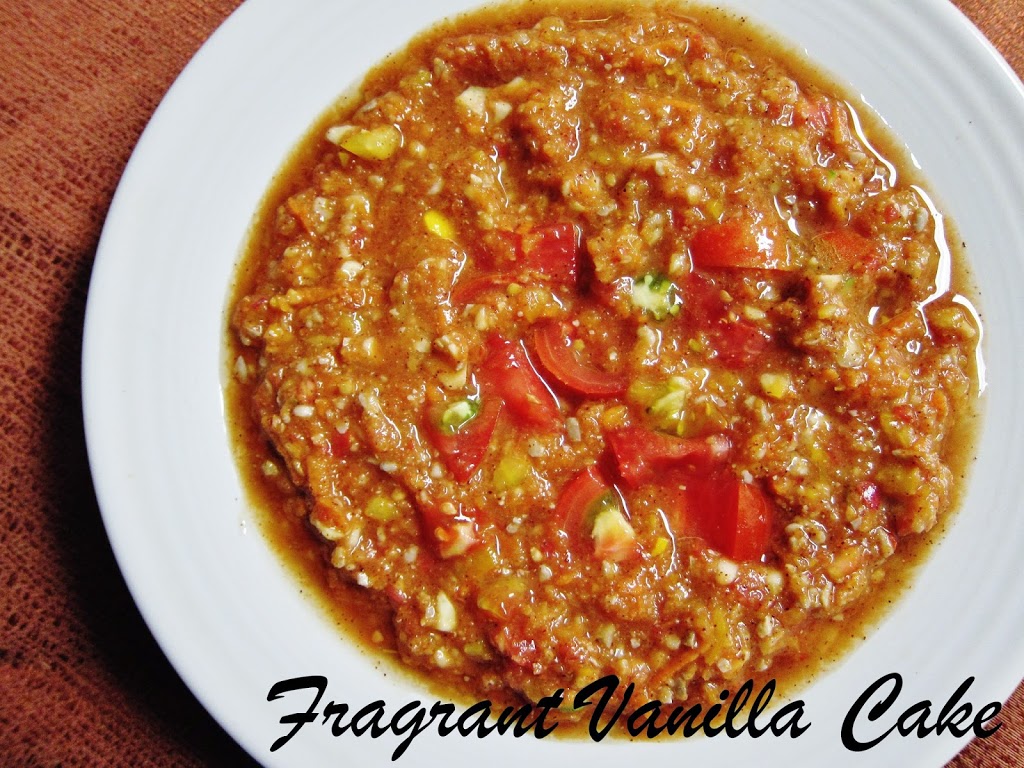 Raw Autumn Squash Apple Chili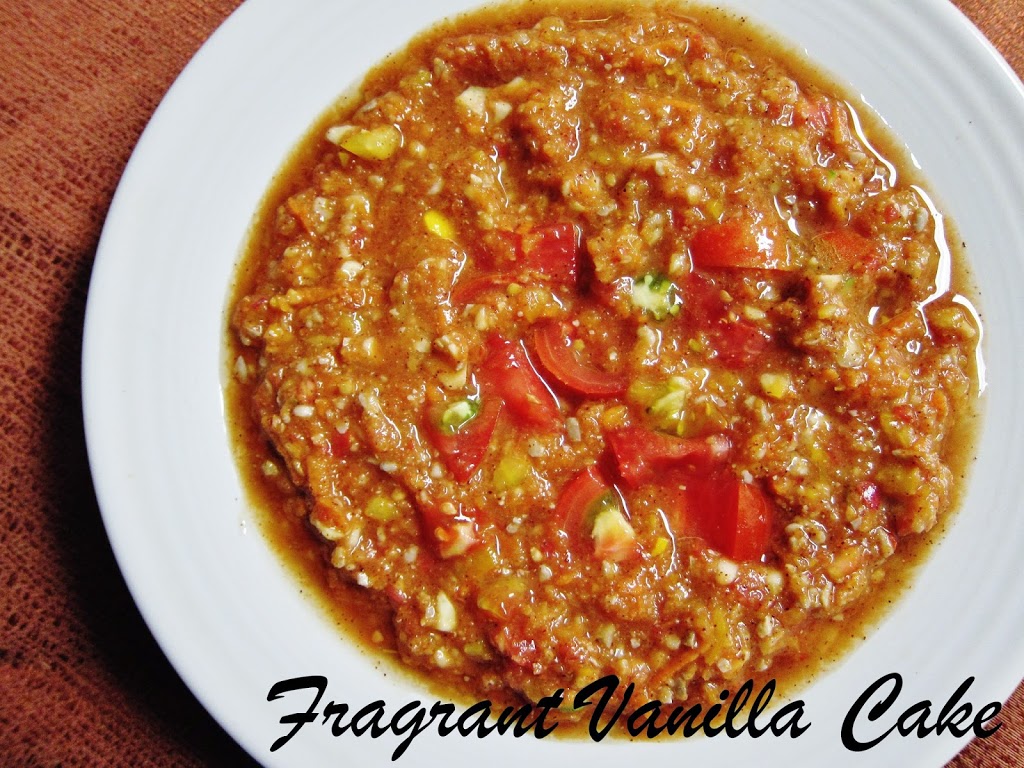 A coworker of mine was making chili last week and it smelled so amazing, I had been craving it ever since.  Which is why, when I finally got the time and ingredients I made a batch!  This was a little different than classic chili though, because I went for a seasonal twist, adding sweet squash and apples.  Autumn, is actually one of my favorite seasons.  Not only because of the beautiful leaves changing colors on the trees, the crisp air perfect for running, and the awesome sunsets...but because of the local apples and squash.  Especially honeycrisp apples with their tart sweet flesh and kabocha squash, which is the perfect balance of sweet and savory in my mind. They were both perfect in this chili along with tomatoes fresh from my Grandpa's garden!  It was hearty, satisfying and of course delicious!  I think I will be making it often now that the weather is cooling off here.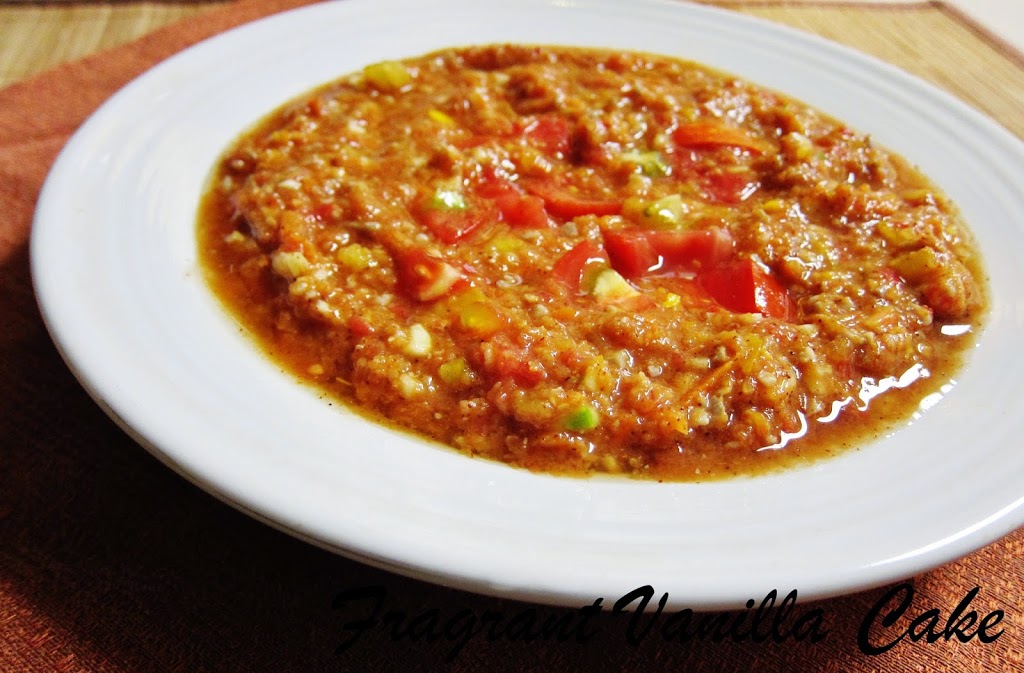 Raw Autumn Squash Apple Chili
Serves 2-4
3/4 cup sun dried tomatoes, soaked in filtered water 30 minutes and drained
2 Tbsp chili powder
1/2 tsp chipotle powder
2 tsp cumin
1 large apple, chopped
2 soft medjool dates, pitted
1 Tbsp Nama Shoyu
sea salt to taste
1 cup water
2 large tomatoes, diced (4 cups)
2 cups grated sweet winter squash (such as butternut)
1 bell pepper, diced
2 jalapenos, diced
1/2 cup carrot, grated
2 cloves garlic, minced
1/2 cup onion, diced
1/2 cup walnuts, chopped
In a food processor, combine the sun dried tomatoes, chili powder, chipotle powder, cumin, apple, dates, nama shoyu, sea salt, water, and 1 cup of the diced tomatoes, and blend until smooth.  Add the remaining ingredients, and pulse until chopped, but still chunky. Spoon into bowls, and warm in the dehydrator at 115F for about an hour or until desired warmness.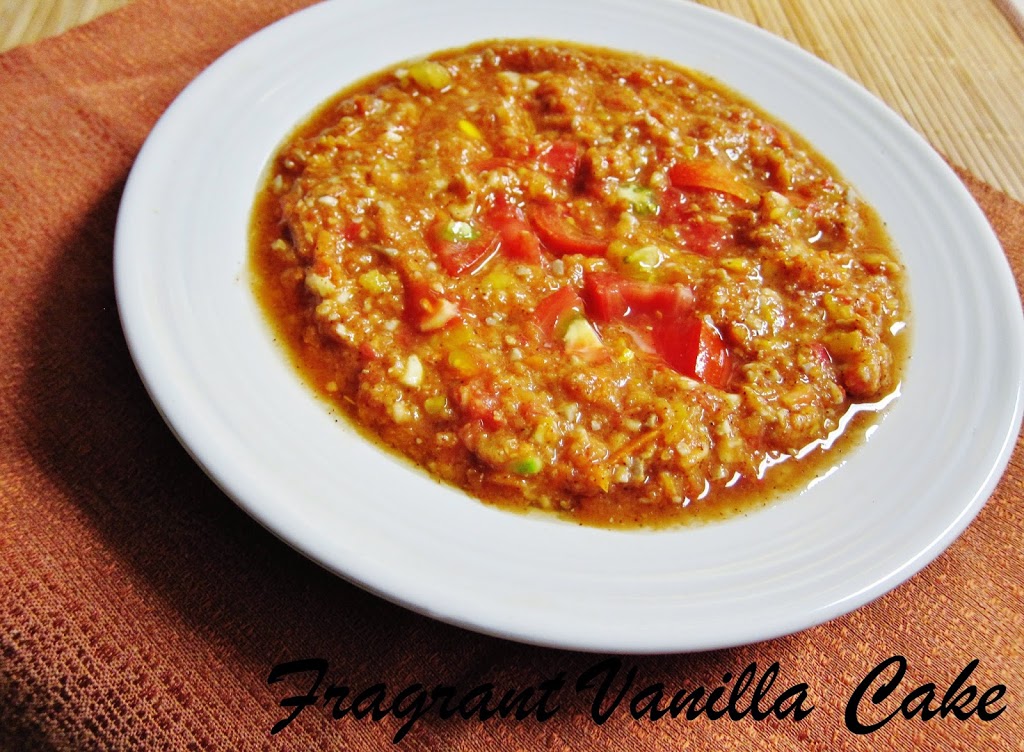 (Visited 38 times, 1 visits today)