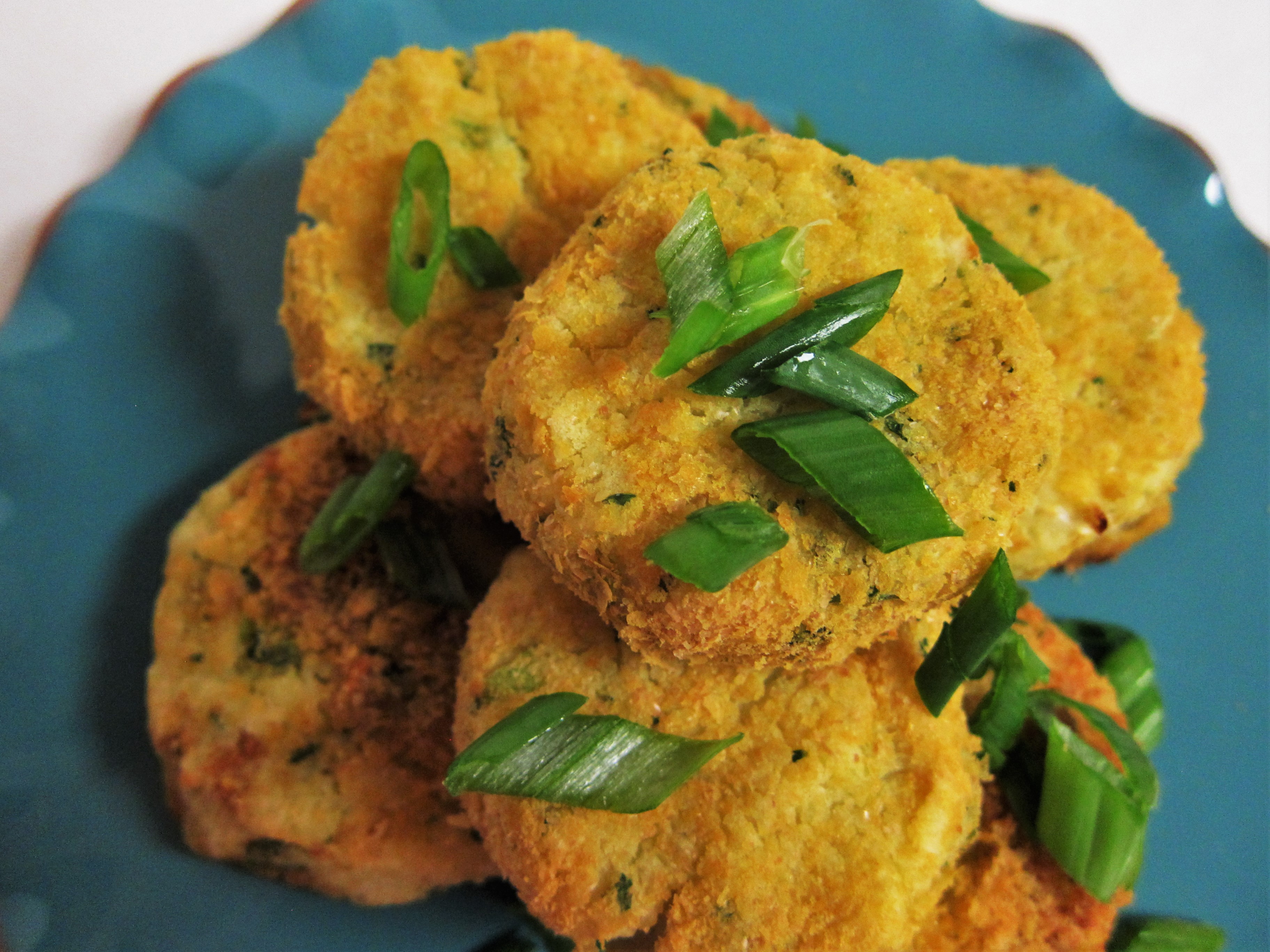 Mini Mashed Potato Cakes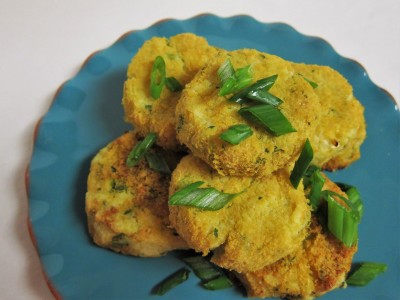 On Christmas Day afternoon, we had a bunch special snacky type foods instead of lunch, since it was a special occasion.  We are going to do the same on New Years day, and have delicious little bites and snacks, so I thought it would be nice to start figuring out what would be good.  I made some little mashed potato cakes, and they were pretty simple to make but so delicious.  Because who doesn't love mashed potatoes?  Especially when they taste like cheese and garlic.  Of course mine were vegan, but they didn't taste like it.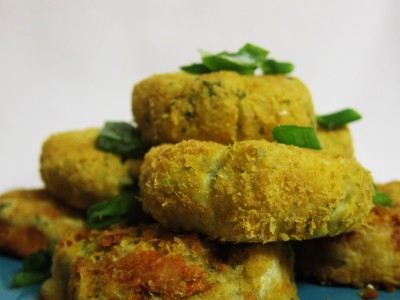 My coworker at the deli makes a larger non-vegan version of these a lot, and people love them, and that was sort of what inspired them.  I have never actually made them before but I thought that a little mini version would be perfect!  And, easier to work with.  This is actually the perfect use for leftover mashed potatoes, provided there is not too much moisture in them.  I coat the little mashed potato cakes in a nutritional yeast mixture and it makes a delicious crust. I ate them plain, but I imagine a vegan sour cream would be perfect to serve with them!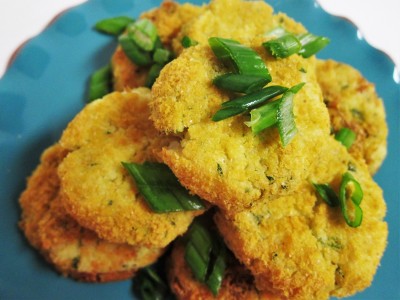 Mini Vegan Mashed Potato Cakes
makes about 10
3 large russett potatoes, peeled and cut into 2 inch chunks
sea salt to taste
1 Tbsp coconut butter (optional)
2 Tbsp coconut milk  (or as needed, you may also add water, and it will still be good)
1 garlic clove, minced
2 scallions, sliced
2 Tbsp chopped parsley
1 Tbsp nutritional yeast (optional)
Coating:
1/3 cup nutritional yeast
2 Tbsp ground flax seed
1/4 tsp sea salt
olive oil for coating (I have mine in a spray bottle, and I just spritzed the cakes)
Place the russets in a large pot of salted boiling water on the stove, and bring to a boil.  Cook until the potatoes are tender, and drain.  Add sea salt to taste, along with the coconut butter and milk and mash until soft (but not too soft, because  you want them to hold together when shaped and baked), adding a little more milk if desired. Add remaining ingredients and stir until well blended. Refrigerate for about an hour, then roll into little patties about 2 inches wide.
Mix the coating ingredients together in a bowl, then drop the patties into it one by one, softly pressing the coating into them.  Spread out on a lined sheet pan, and spray with the olive oil.  Place in a 375F degree oven, and bake for about 20 minutes until golden brown, and heated through.
(Visited 107 times, 1 visits today)