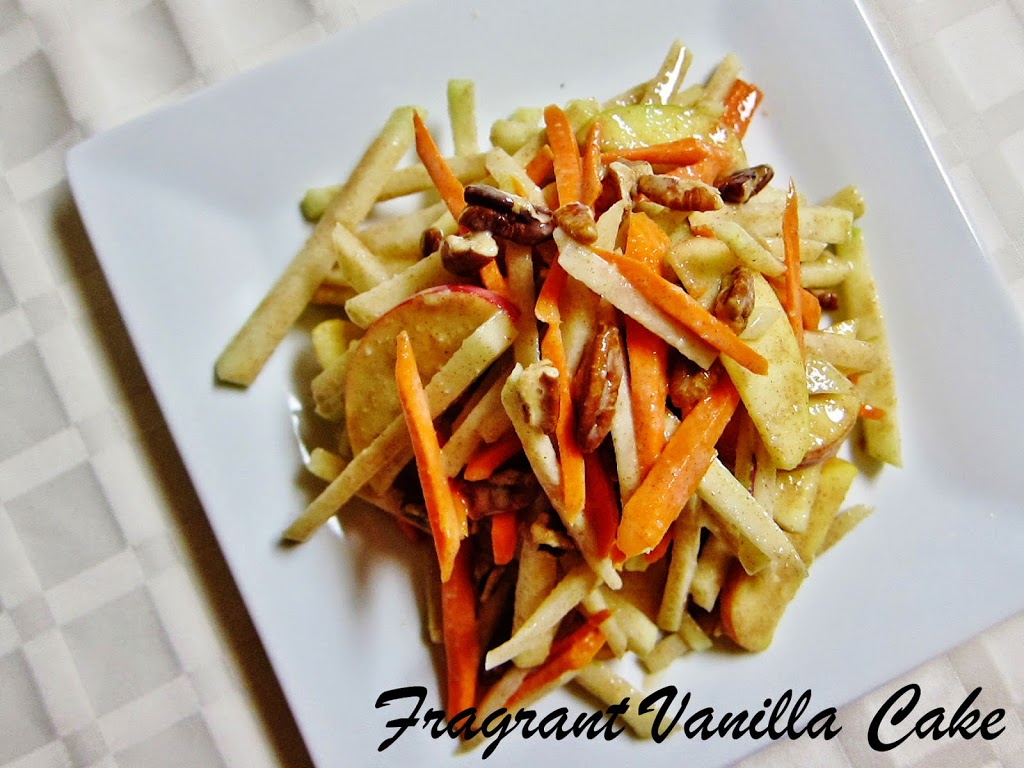 Kohlrabi Apple Pecan Slaw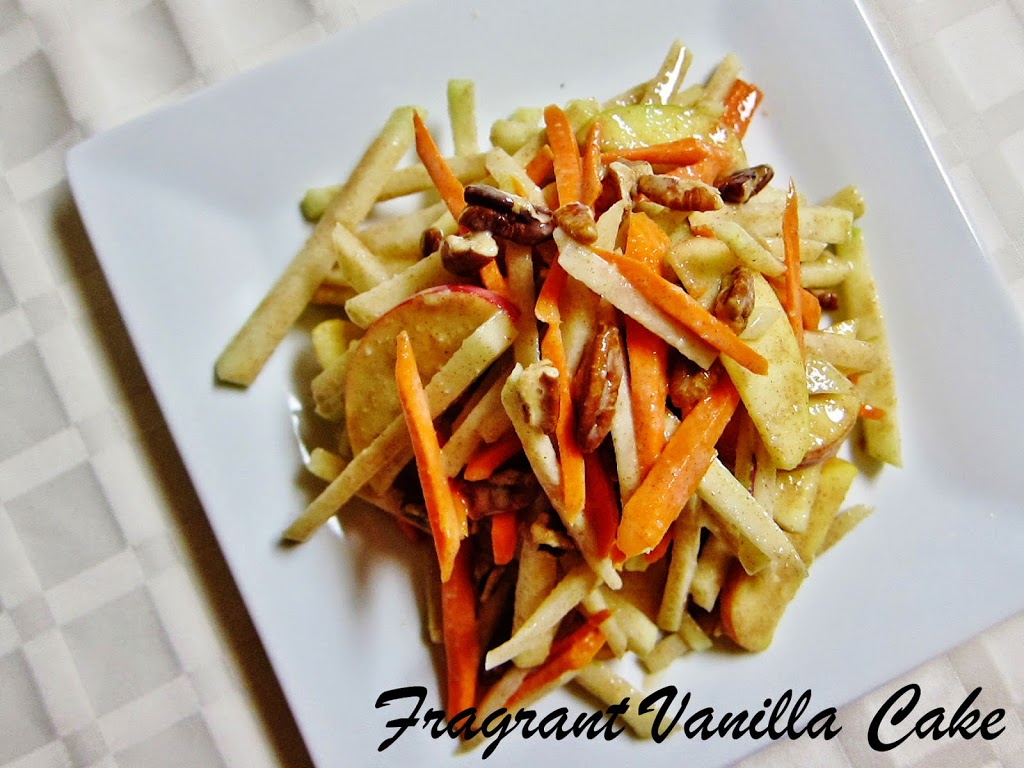 I had no idea what a kohlrabi was as a child...or even an adult for that matter until a few years ago. To me it looked like an alien sort of when I first saw one. A round green thing with arms shooting out and pointing up. But, since I am not one to discriminate against any veggies I tried some that my Mother had given me. She told me that her Grandma used to grow them in her garden and so she had wanted to buy some. Of course, she asked me to chop them up for her because I do work in a kitchen after all and am a pro at cutting up veggies for salad. I loved the kohlrabi once I tried it! It had sort of a mustardy flavor and a crunch to it. This was a few years back, and my Mom has since brought me more kohlrabi. So last week when I got my hands on some, I made this Kohlrabi Apple Pecan Slaw.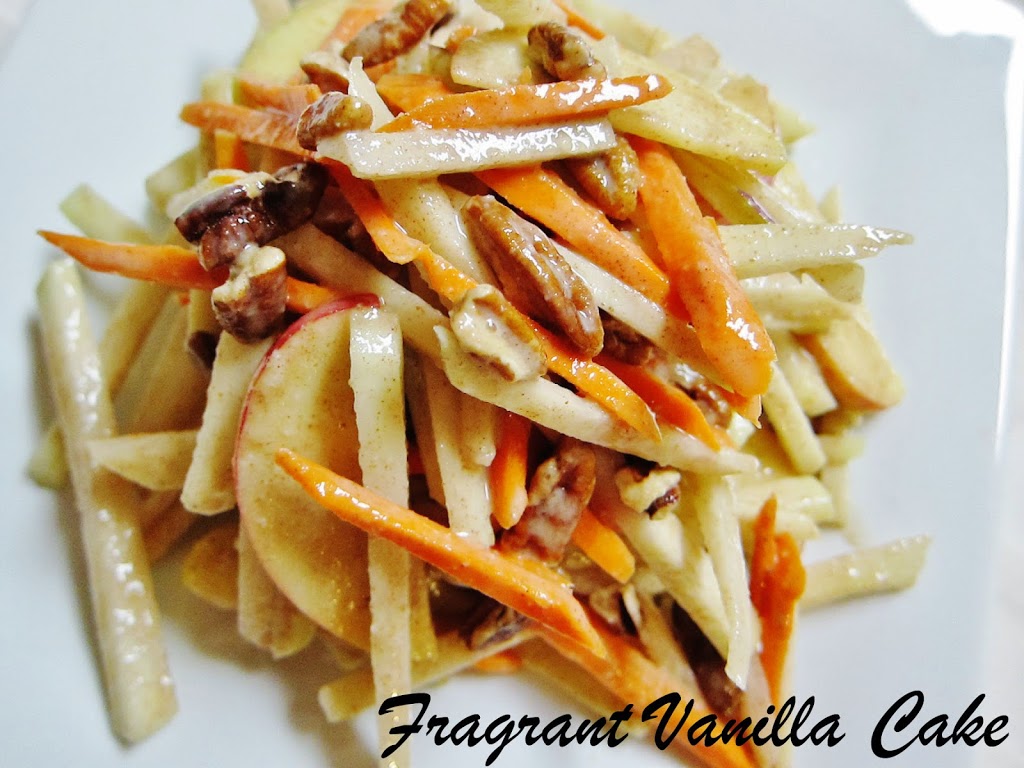 It is so simple, but so good. The flavor of the mustardy kohlrabi works well with the sweetness of the apple. The silky pecan dressing is so good I could drink it, and I love it with these veggies. I shared some of this with my Mom and boyfriend and they much approved! If you have no idea what to do with kohlrabi, I urge you to try this salad. It is so good!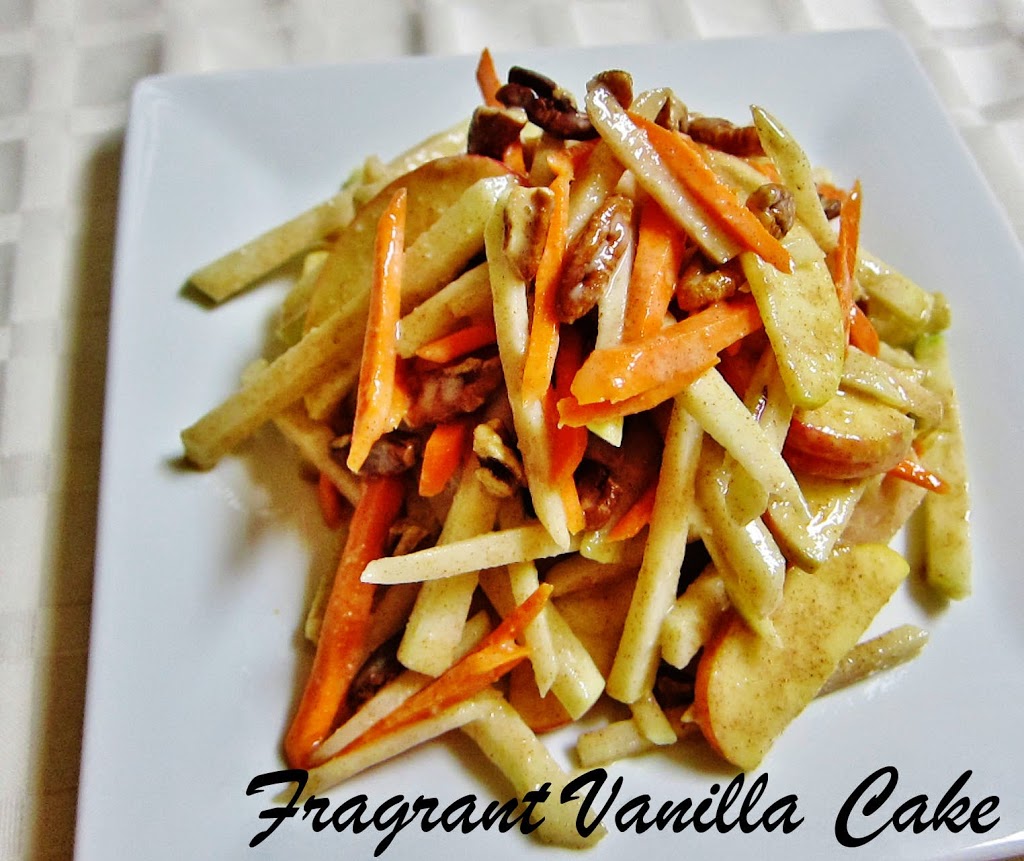 Kohlrabi Apple Pecan Slaw
Serves 2-4
3 large kohlrabi
1 large carrot
2 small apples
1 shallot, sliced
1/2 cup raw pecans
Dressing:
1/3 cup plus 3 Tbsp raw pecan butter
3 Tbsp lemon juice
3 Tbsp Apple Cider Vinegar
sea salt to taste
In a large bowl combine the veggies, apples, and pecans. In a small bowl, whisk together the dressing, then toss with the veggies and serve!
(Visited 85 times, 1 visits today)