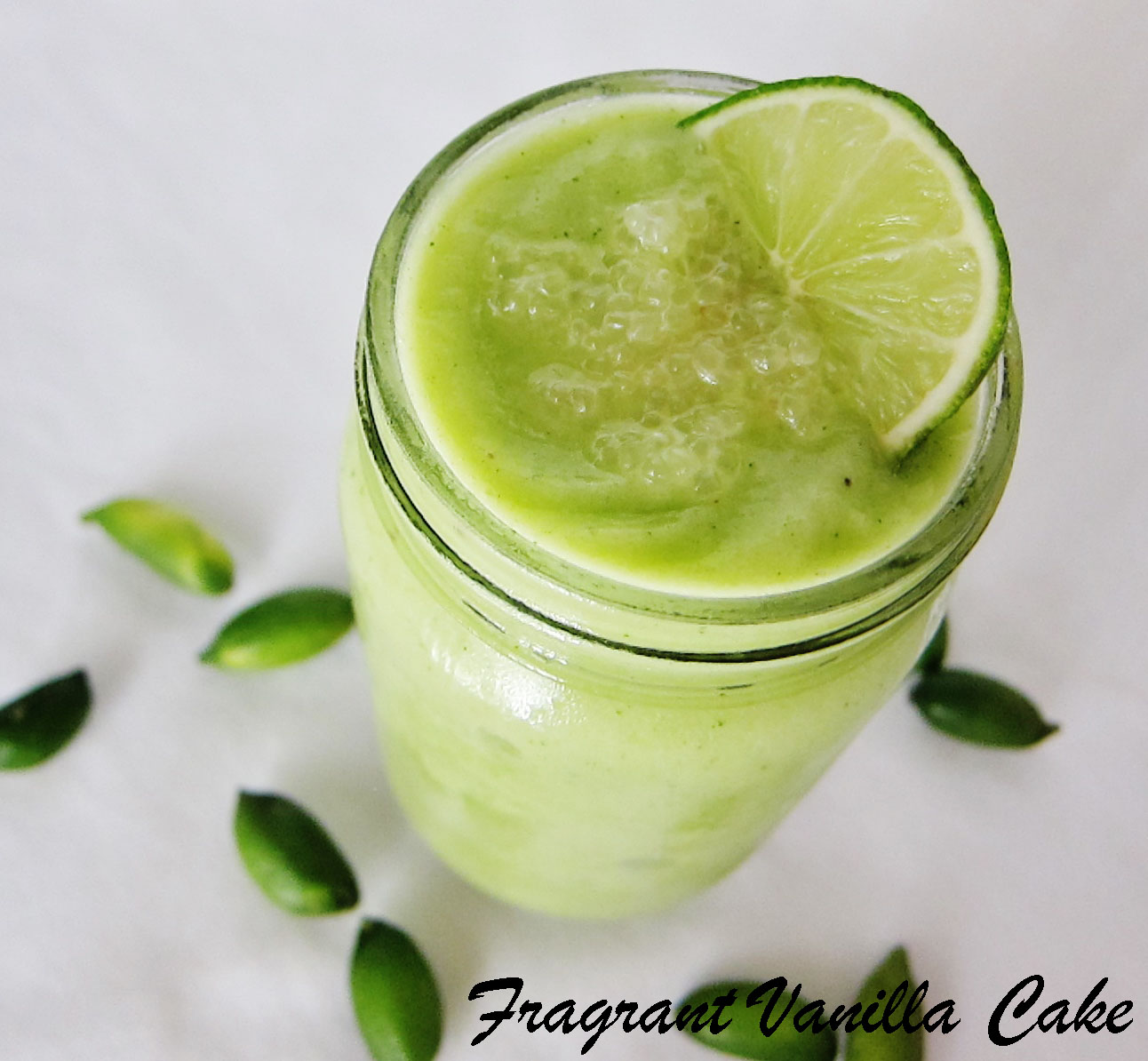 Key Lime Pie Smoothie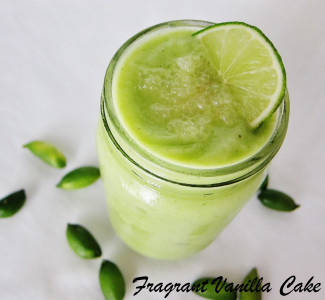 I have been enjoying a lot of limes lately.  Just been craving the flavor for some reason.  Especially key lime pie. So I made some Key Lime Pie Bites, and those were wonderful, but I wanted to bring that flavor to my smoothie as well!  Smoothies are actually a treat for me when I have time to make them on the weekends for an after workout snack, and I like them to taste like delicious dessert, so key lime pie fit!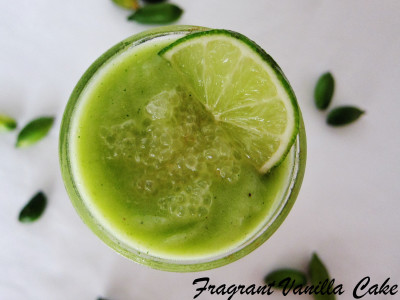 Aside from the typical smoothie ingredients I use like bananas and protein powder, I actually used something interesting to make this smoothie green and give it more heft without adding more bananas...zucchini!  You could not even taste it in there!  I am all for adding veggies to anything possible.  I added plenty of lime because I like my key lime pie tart.  This was delicious!  Drinkable key lime pie. I had some finger limes, and I had fun garnishing the top with those. They are like little fruity lime caviar!  If you are a fan of key lime pie, you should definitely put this smoothie on your list to try!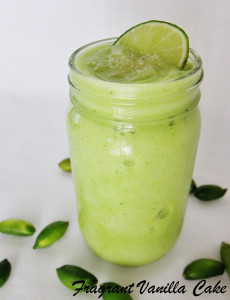 Key Lime Pie Smoothie
Serves 2
1 cup lime juice
2 Tbsp organic lime zest
1 tsp pure vanilla extract
4 bananas, frozen and cut into pieces
2 medium zucchini, diced
2 scoops Sprout Living Epic Original Protein Powder (optional)
Stevia to taste (or your choice sweetener)
In a high speed blender, combine all ingredients and puree until smooth, using the tamper to press the shake down into the blades.  Pour into 2 tall glasses, and serve!
(Visited 130 times, 1 visits today)