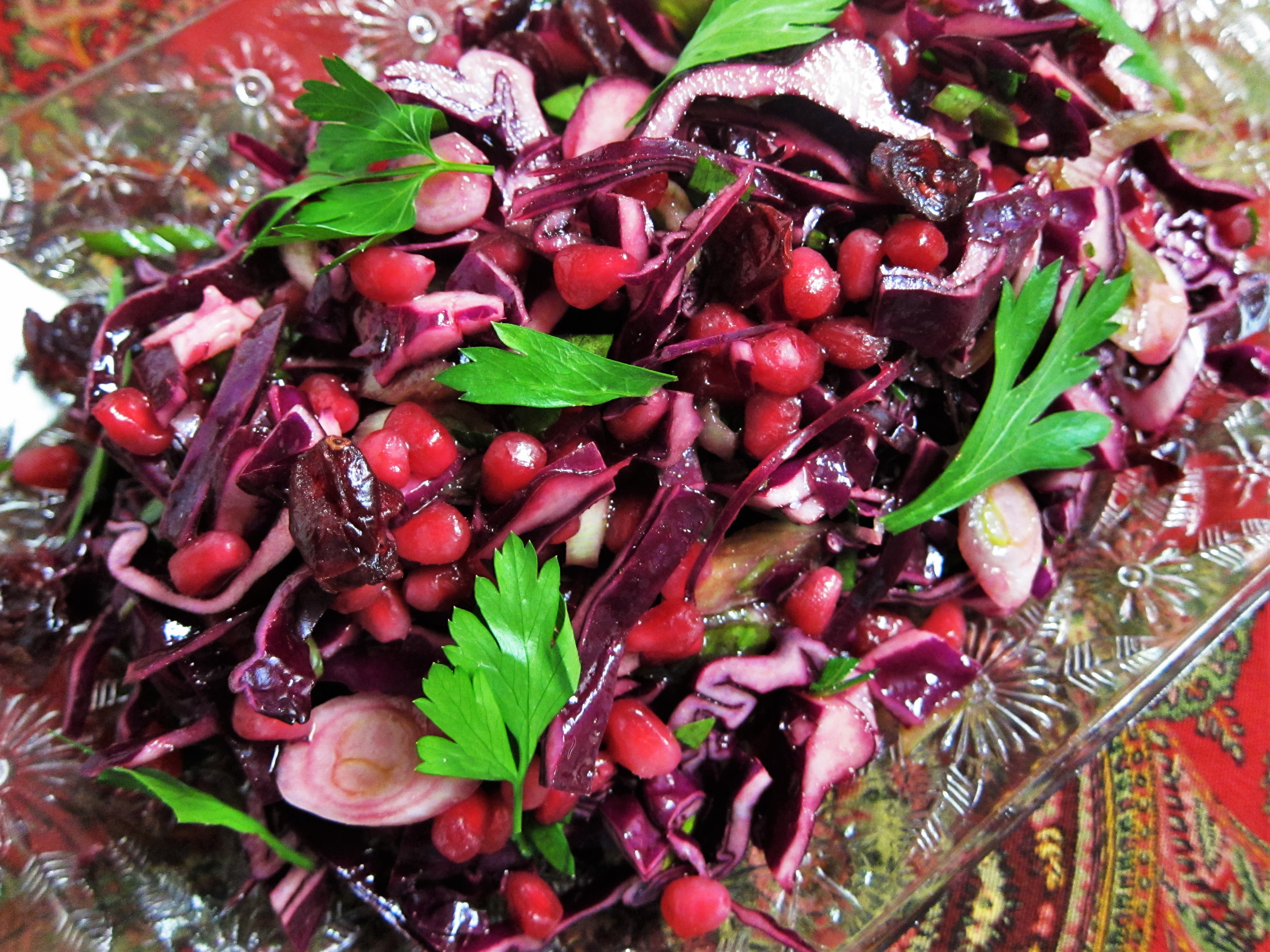 Festive Pomegranate Slaw
It has been really unseasonably warm here lately.  It is supposed to be almost winter, and normally we have lots of snow on the ground by now and I am running in a Winter wonderland with solid lakes and sparkling icicles hanging from the trees, but instead it is brown.  Don't get me wrong, I wish it never got below 40F degrees in Minnesota and I could live without the snow but it is just weird not to have it. And I am craving more non-wintery foods too.  I whipped up a salad to pack in my lunches this week, and it was festive, yet fresh.  Kind of goes with the weather we are experiencing at the moment.  But I think this might actually be something that would be lovely to serve at the Holidays too since we often times serve lots of rich foods and this would be good to offset that.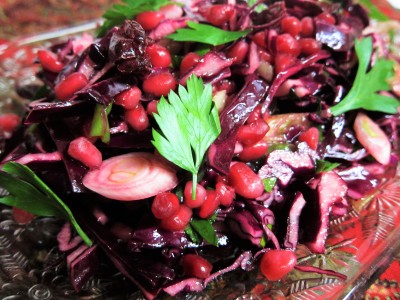 It is a simple salad, yet so good.  Shredded red cabbage, pomegranate seeds, scallions, cranberries and parsley in a citrus vinaigrette.  So tasty, and it is actually detoxifying thanks to all of the healthful ingredients.  I enjoyed it with some baked tempeh, but you can serve it with whatever you like.  Now I have something to be excited about in my lunches this week.  The best part about this besides it tasting good, is how quick it is to make!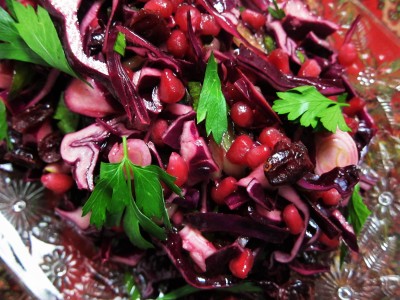 Festive Pomegranate Slaw
Serves 2-4
1/2 head red cabbage, shredded
4 scallions, thinly sliced
1/4 cup chopped fresh parsley
1 cup pomegranate seeds
1/2 cup dried cranberries
Dressing:
2 Tbsp lemon juice
2 Tbsp orange juice
2 tsp each orange and lemon zest
1 Tbsp maple syrup
2 Tbsp olive oil
sea salt to taste
In a large bowl, combine all ingredients, and toss well to coat the veggies with the dressing.  Serve!
(Visited 25 times, 1 visits today)