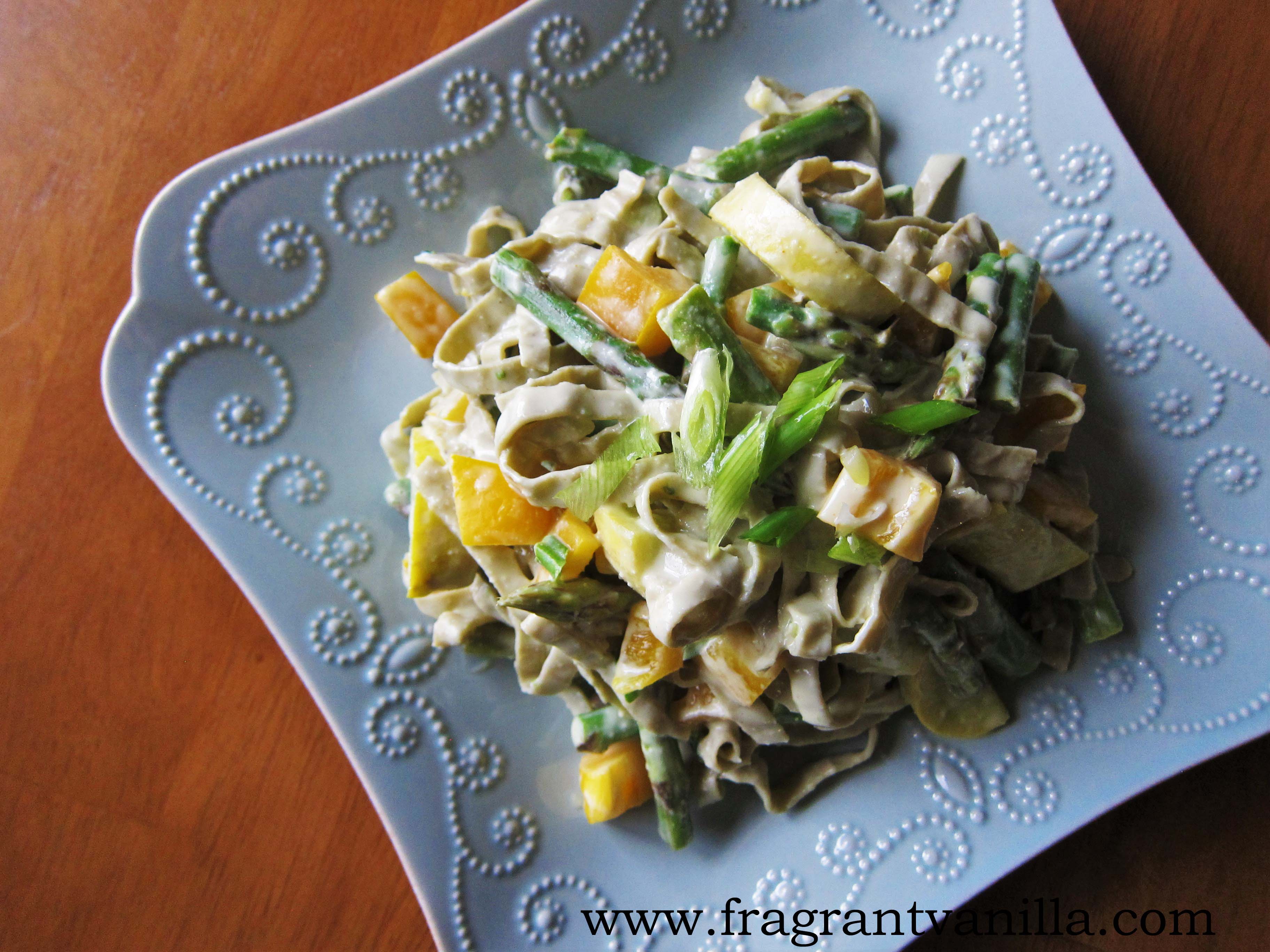 Creamy Vegan Spring Pasta Primavera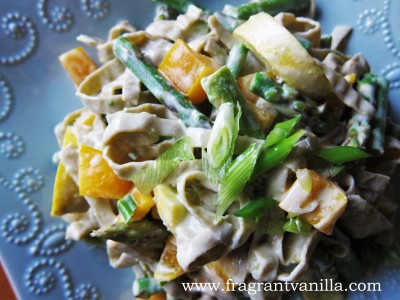 I had made a creamy vegan pasta with some Miyoko's Kitchen vegan cheese I had bought for Easter dinner.  In fact I made it twice that week because it was so good.  Since then I made some vegan sharp cheddar cheese of my own, and decided to try that in a recipe.  What resulted was this vegan pasta primavera I am sharing with you today.  I had also made something similar at my work, and decided that it sounded good. I used a gluten free mung bean and edamame pasta which is my favorite as of lately because it packs protein and tastes good too.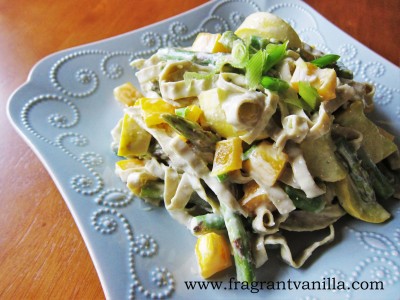 I am in the mood for Spring comfort food lately for some reason.  Probably because it has been a little cloudy, chilly and rainy this week, and I like things that are warming for that weather.  Anyways, once the cheese is made, this dish really comes together quickly.  You only need to dirty one pot, which is always a win for everyone.  And, it tastes so good!  Delicious and creamy, you would not know it is vegan.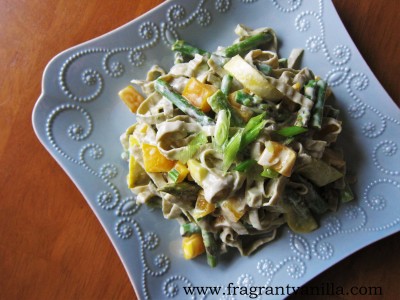 Creamy Vegan Spring Pasta Primavera
serves 2-3
4 oz organic edamame and mung bean fettuccini
2 cups organic asparagus, cut into one inch pieces
1 small yellow squash, sliced
1 yellow bell pepper, sliced
4 oz vegan sharp cheddar
2 scallions, sliced
Bring a large pot of salted water to a boil.  Add the pasta and cook for about 7 minutes, then add the asparagus and squash and cook about a minute more.  Add the bell pepper and let cook for 30 seconds, then drain the pasta, reserving 1/4 cup of the water.  Add the cheese back to the pot with the reserved water, and whisk until smooth.  Add all of the other ingredients back to the pot, as well as the scallions.  Stir to coat the pasta and serve!
(Visited 31 times, 1 visits today)