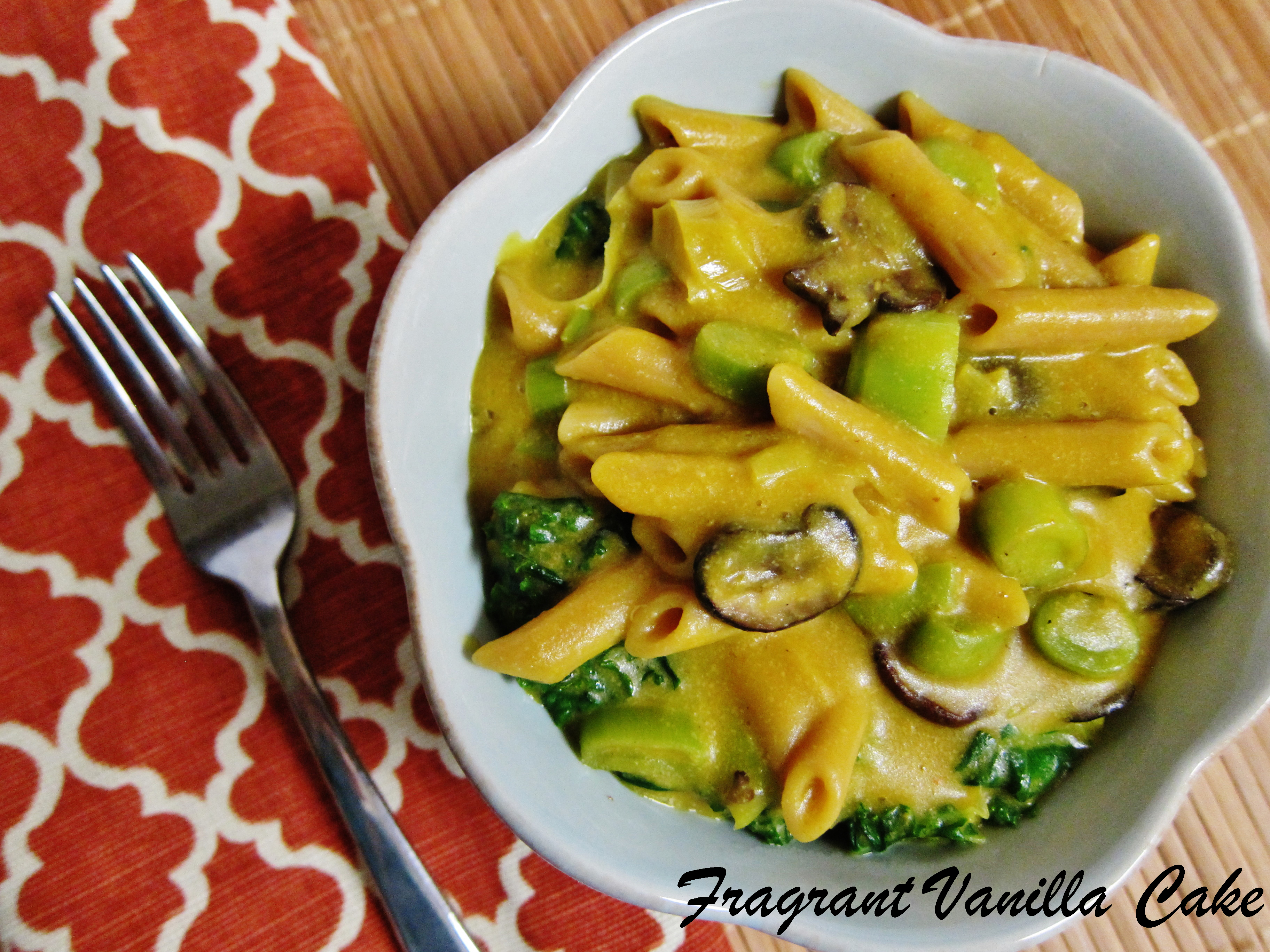 Creamy Vegan Pumpkin and Leek Penne Pasta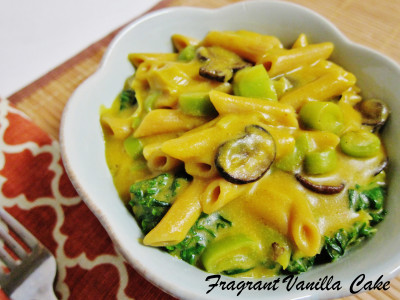 I don't look at a bad day as a reason to throw a pity party.  Instead I think of it as character building.  If you can survive a really bad day, then the next one won't be so bad because you know you will get through it.  Right?  And when you have good days, you will appreciate them even more.  So last week, Eric and I had both had tough stressful days, but when we got home we went on a walk together to talk it out, and that really seemed to help.  I was forgetting about all the stuff that happened after a while. I try not to hang onto bad thoughts.  So anyways, I thought that some good comfort food was in order since it was a chilly day as well, and I decided that pasta sounded good.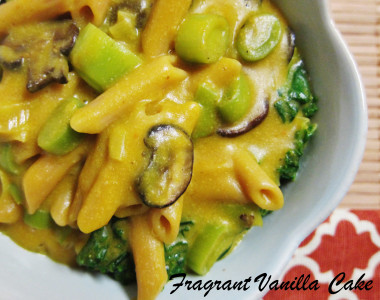 I was thinking a creamy pumpkin pasta, with leeks, mushrooms, and kale.  I had some new red lentil pasta  and I wanted to try it out, so this was the perfect opportunity.  I always like adding a bit of protein to my meals, because I need it especially if I worked out a lot that day.  So anyways, the pasta turned out wonderful, it tasted like mac and cheese, and it turns out that is exactly what Eric was craving even though he didn't tell me before I made it.  This is so simple and fast to make, there is no excuse not to!  And, that lentil pasta was really good too, you would not know it isn't regular pasta.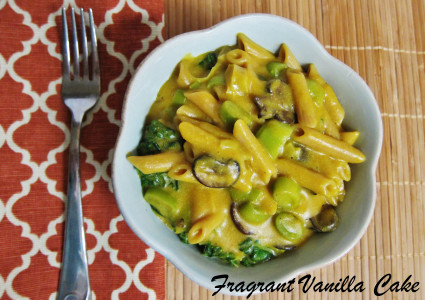 Creamy Vegan Pumpkin and Leek Penne Pasta
Serves 3
10 oz Red lentil penne pasta, cooked according to package directions
1 large leek, or 3 small ones, sliced 1/4 inch thick
1 cup crimini mushrooms, sliced
2 tsp olive oil
2 garlic cloves, minced
2 cups pumpkin puree or canned pumpkin
1 15 oz can organic coconut milk
1/4 cup nutritional yeast
2 tsp cider vinegar
sea salt  and freshly ground pepper to taste
2 Tbsp arrowroot starch dissolved in 2 Tbsp filtered water
1 large handful kale, torn into bite sized pieces
Add the leeks, mushrooms and olive oil to a non-stick skillet, and sautee the veggies over medium heat until softened, about 7 minutes.  Add the garlic, pumpkin puree, coconut milk, nutritional yeast, cider vinegar, and salt and pepper and cook for about 5 minutes.  Add the arrowroot mixture and stir well to blend and cook until the sauce thickens.  Add the kale and pasta and cook until they are both heated through and the kale has wilted.
(Visited 335 times, 1 visits today)