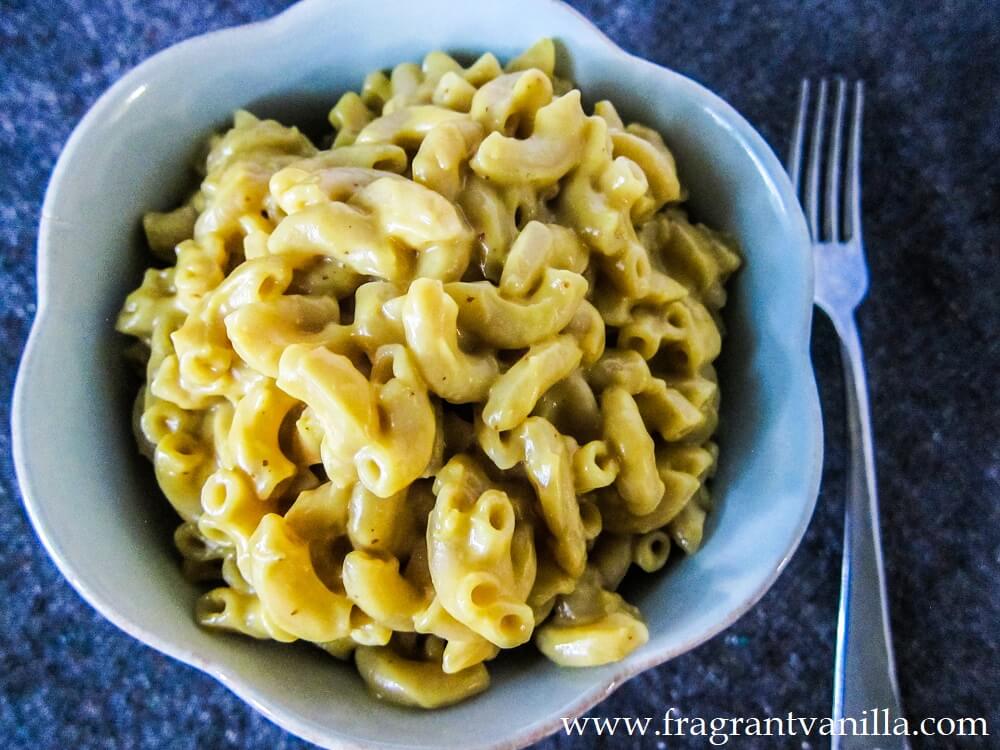 Creamy Vegan Mac and Cheese (GF)
I loved anything with cheese when I was little. Grilled cheese, mac and cheese, cheesecake.  I mean cheese was delicious.  I begged my Mom to make mac and cheese a lot, and what I liked was the boxed variety.  We always had some on hand, but what we didn't usually have on hand was milk.  My Mom was not much of a milk drinker so we didn't have any unless we specifically bought it for a recipe.  But one time I wanted mac and cheese and we had no milk.  So my Mom improvised and added apple juice and some mustard to the boxed mac and cheese.  It may sound really weird, but I ended up loving it so much that I always wanted her to make it that way.  It worked out because we usually had juice on hand. It had a delicious tangy cheesy flavor that I craved.  Whereas the normal recipe on the box was kind of blah.  So that is my random funny story about mac and cheese.  When I got older and started cooking more I made mac and cheese occasionally, but it usually had special stuff in it like veggies or something to give it some healthy qualities and some kind of fancy blend of cheese to make it taste delicious.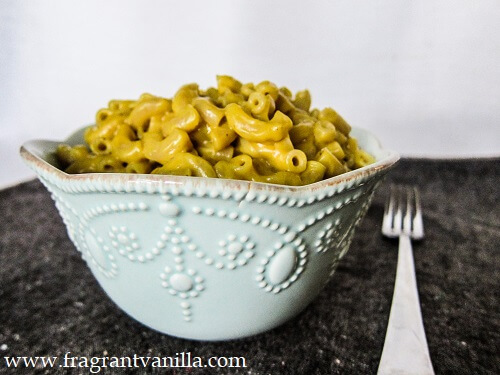 When I went vegan of course, I had to change up the way I made it and get creative.  Cashew mac and cheese is pretty darn delicious, but I don't always want my entire sauce made out of cashews because they can be pricey, so I have found I like to add other ingredients to make a creamy sauce and just some cashew butter so it still tastes rich but is more wallet friendly and not so heavy.  One of my favorite things to make cheese sauce out of is sweet potatoes.  The white fleshed variety that is a little less sweet and more savory work perfect for it.  They make a silky sauce once blended up with cashew butter and once you add in a few special ingredients to give it a cheesy flavor, it is amazing!  Not only that, then you are getting a serving of veggies without even realizing it.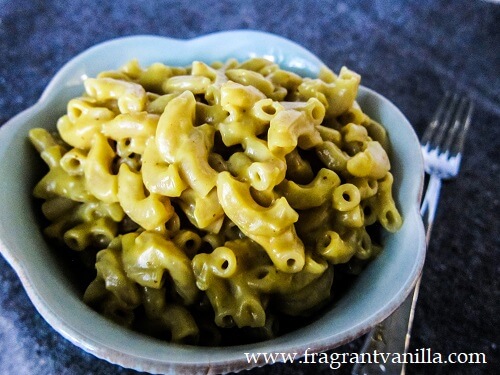 I use whatever pasta I have on hand normally, but since I found some actual elbow pasta that was gluten free I thought I would make a classic mac and cheese this time.  I kept is simple, no mix ins since I served a salad on the side instead.  This reminded me of the mac and cheese I had as a kid but of course the ingredients are real and I feel good after eating it, not sluggish.  So, the next time you are craving rich mac and cheese, give this a try!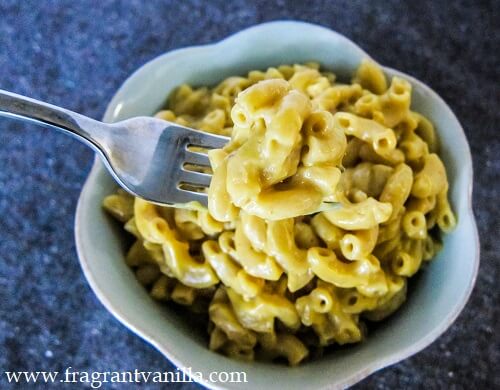 Creamy Vegan Mac and Cheese (GF)
Serves 4
Ingredients:
2 cups mashed sweet potato* (the white fleshed variety)
1 cup hot filtered water (or as needed)
1/3 cup raw cashew butter
1 medium garlic clove
2 tsp stone ground mustard
1 Tbsp apple cider vinegar
1 Tbsp white miso (optional)
1/4 cup plus 2 Tbsp nutritional yeast
1/8 tsp cayenne pepper
3/4 tsp sea salt (or to taste)
1/4 tsp turmeric powder
Instructions:
Combine the sweet potato, water, cashew butter, garlic, mustard, cider vinegar, yeast, cayenne, sea salt and turmeric in a high speed blender and blend until smooth and the consistency of cheese (if it is too thick add a little more water).  Set aside.
Cook pasta according to package directions, drain, then place back in the pot, add the cheese, and stir to coat.  Pour into a serving dish, and serve!
*To cook the sweet potatoes, I like to roast them in the oven.  Take a large sweet potato, poke a few holes in it, and cut in half lengthwise.  Place cut side down on a sheet pan lined with parchment and bake for about an hour at 400F degrees or until tender.  Remove from oven and let cool before mashing.
(Visited 172 times, 1 visits today)