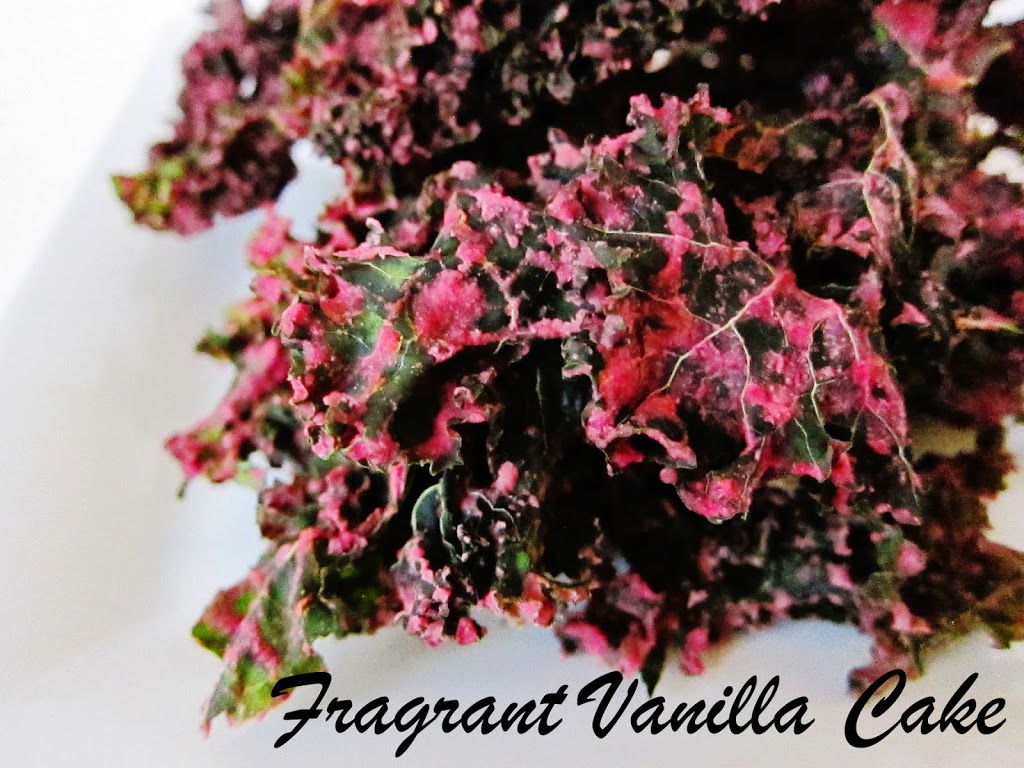 Cranberry Orange Kale Chips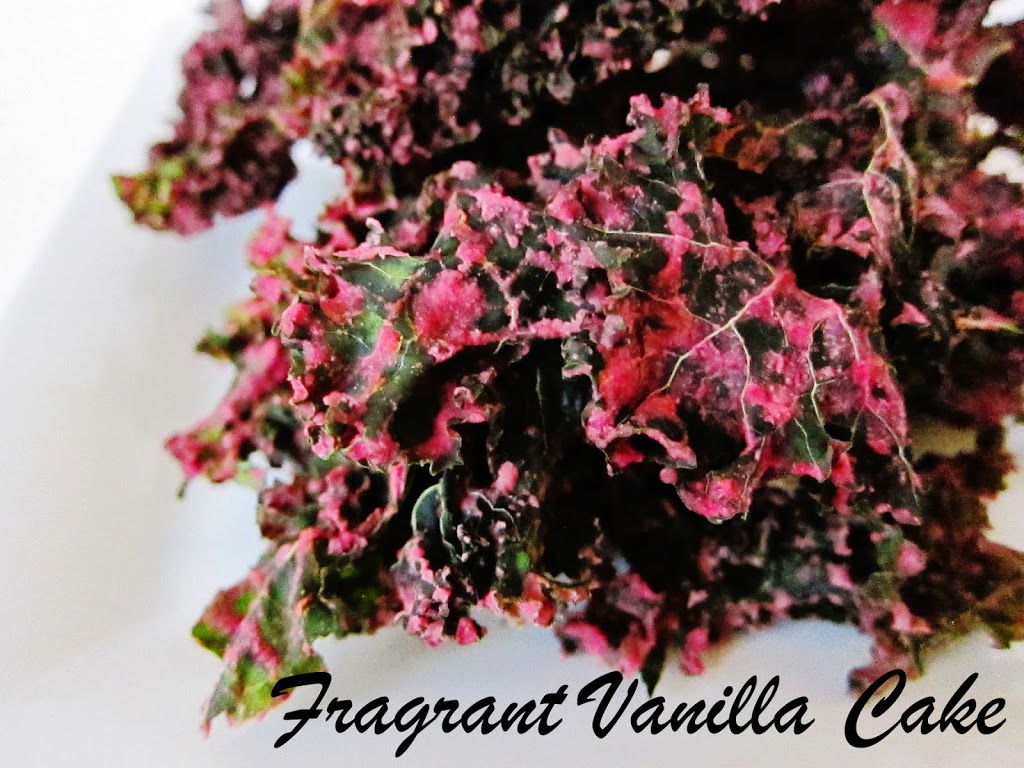 I hadn't made sweet kale chips in a while because I have been so addicted to my jalapeno cheddar kale chips lately, but I finally broke out of my rut and made some last week. Cranberry orange kale chips, and they were delicious! Now, if you haven't followed my blog long, and you did not hear about my raving about sweet kale chips before, they are sooo good! Not just so good, crave worthy. It may sound odd to have a sweet chip, but trust me, try them out and you will love them too. I am one of those types of people that likes a crunchy snack, and this one is crunchy and sweet, which is a nice change from the savory. These are sweet, tart, and aromatic thanks to the orange. I love this combination!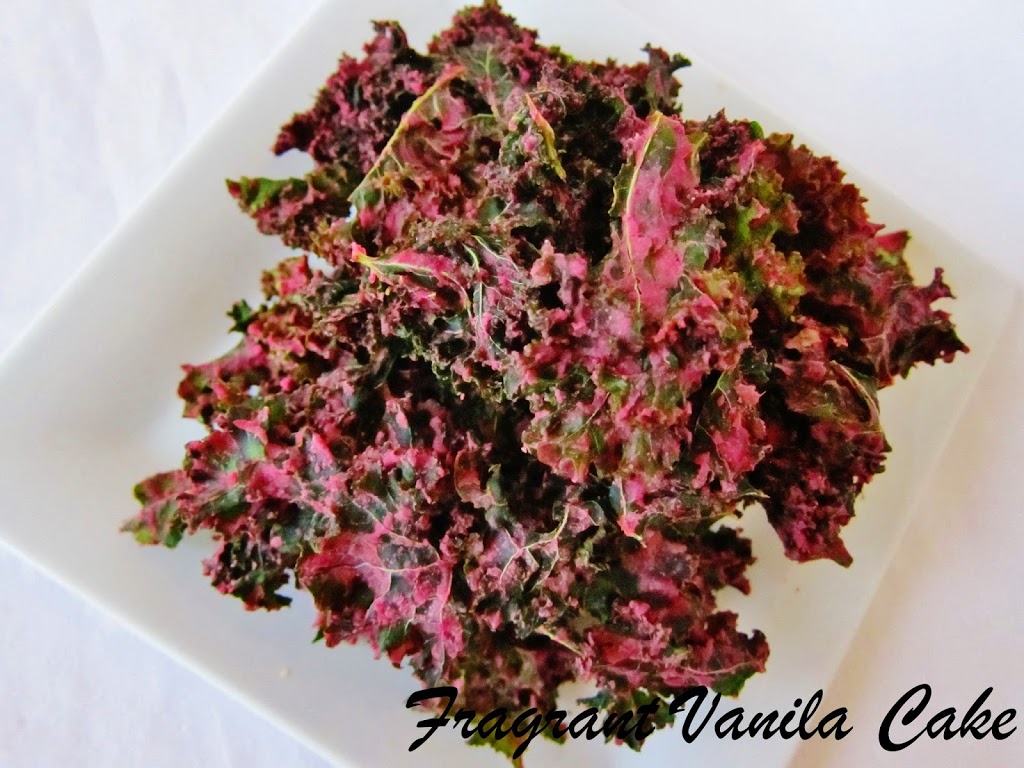 Cranberry Orange Kale Chips
Makes about 6 cups
3 1/2 cups finely shredded dried coconut
1 cup chopped apple
1 1/2 cups fresh cranberries
3/4 cup orange juice
1 Tbsp organic orange zest
1 tsp sea salt
1/3 cup raw coconut nectar or maple syrup (optional to make sweeter or as desired)
1 tsp maple extract
2 tsp pure vanilla extract
filtered water as needed
1 large bunch kale, washed and torn into bite sized pieces

In a high speed blender or food processor, combine the coconut, apple, cranberries, orange, sea salt, coconut nectar, vanilla, maple, in the food processor, and process until smooth. Add a little filtered water, a few Tbsp at a time if the mixture seems too thick. You want a smooth mixture a little thinner than nut butter consistency. Place the kale in a large bowl, and pour the mixture over it. Use hands to massage mixture into the kale, coating all the pieces entirely. Place the kale on 2 teflex lined dehydrator sheets, and dehydrate for about 12-14 hours (overnight) until dry. Enjoy!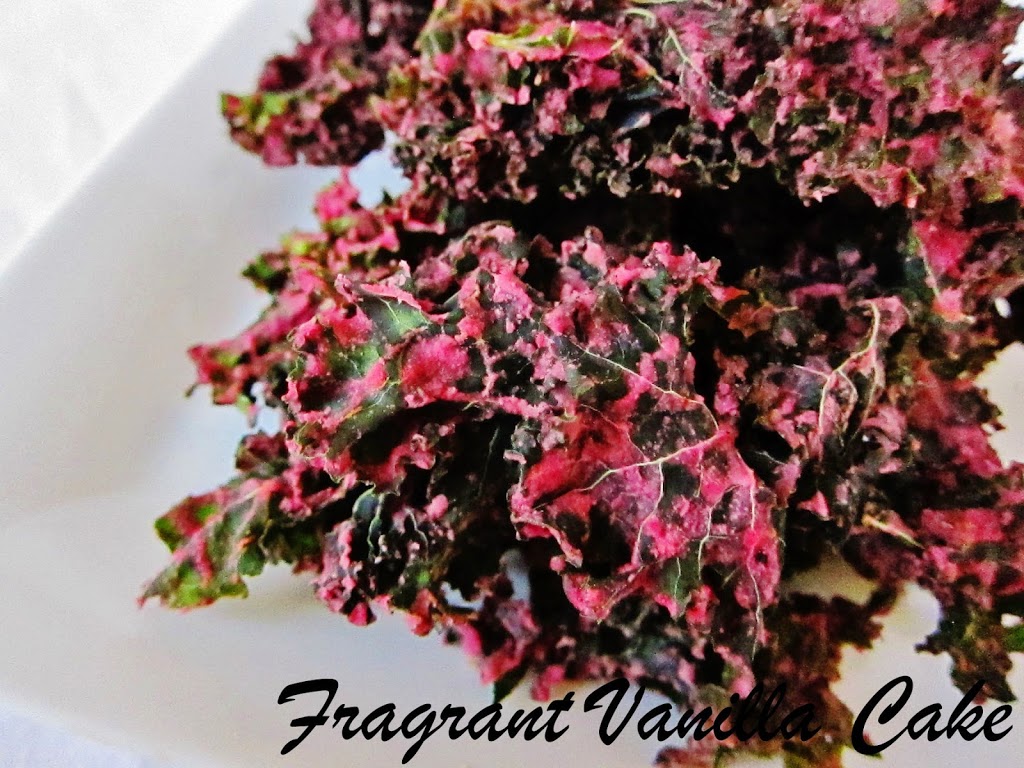 (Visited 20 times, 1 visits today)