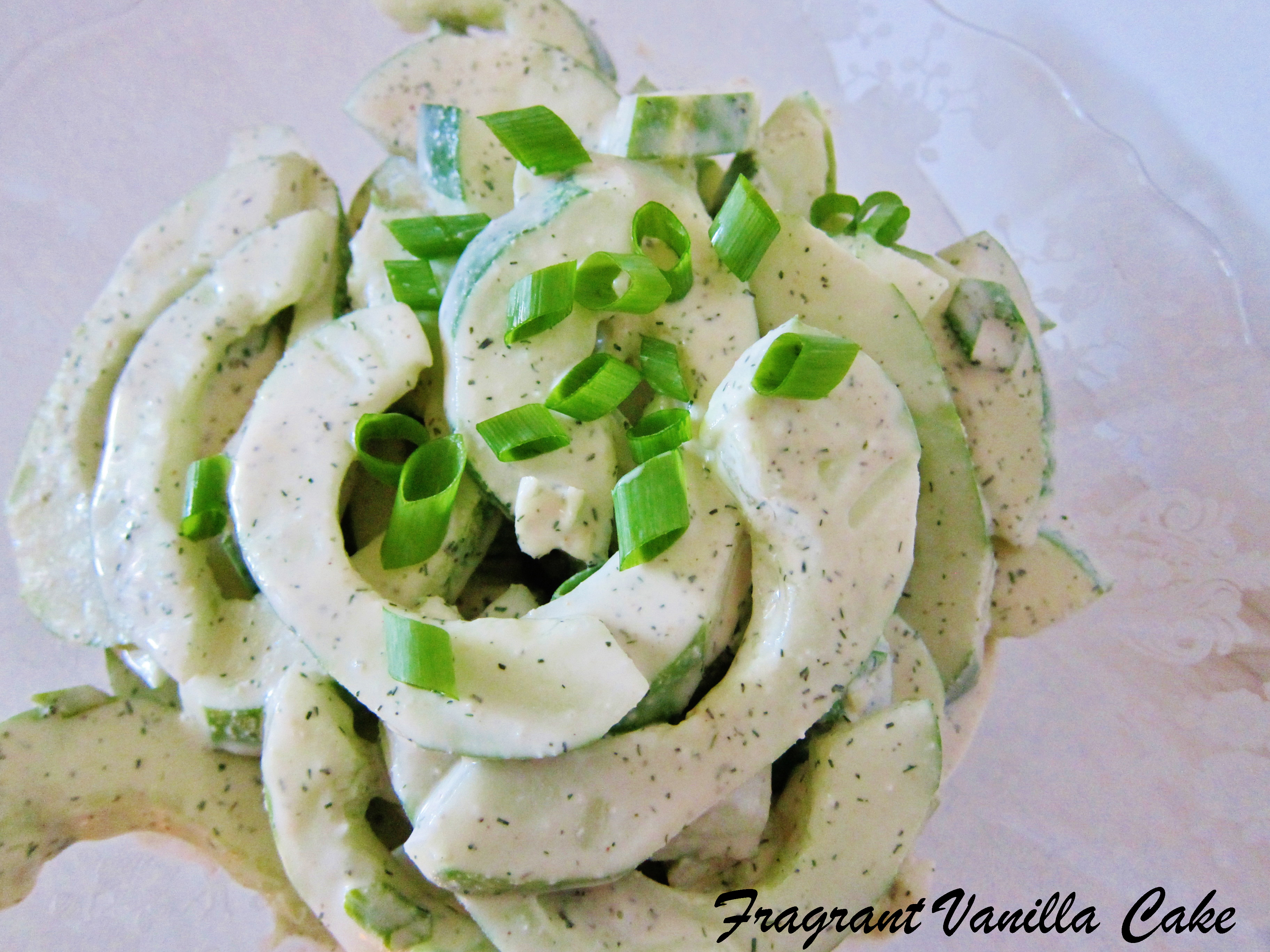 Cool Cucumber Salad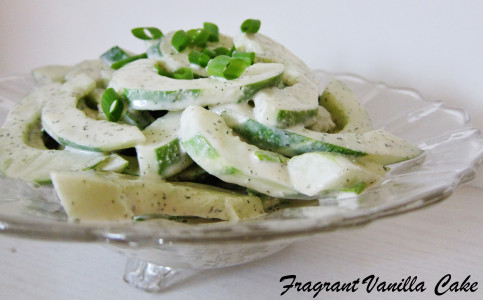 When I was younger, my Mom made a cucumber salad with a creamy dressing made with sour cream, vinegar and dill plus a little honey to sweeten.  I think this must be a classic that most people's Mothers or Grandmothers made, because most people you ask can relate to it.  We sell a version in the deli where I work and it is very popular.  But these classic versions of course contain dairy and often times lots of sugar.  I haven't enjoyed any in ages.  Which was exactly what I was thinking last week as I made some at work.  I decided that I needed to make a veganized version to suit my tastes.  I had just been given a bunch of cucumbers from my Grandpa's garden so it was perfect timing.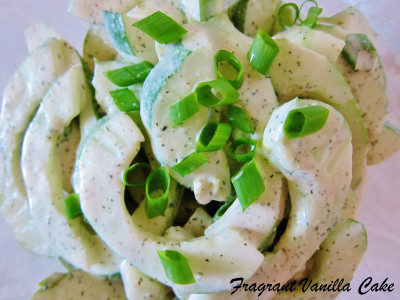 I made a creamy dressing with coconut milk and cashew butter with a bit of cider vinegar, garlic and dill and it tasted just as good as the salad I remember.  But less sweet of course since I did not add any sweetener.  I was in the mood for something more savory.  I added some scallions in as well instead of the usual onions for a milder salad and it was just right.  If you have an abundance of cucumbers in your garden, you must try this simple recipe. Sooo good!
Cool Cucumber Salad
Serves 4
Dressing:
1/2 cup  plus 2 Tbsp raw cashew butter
3/4 cup very thick raw coconut milk (or you may use canned if you don't mind it not being raw)
1/4 cup cider vinegar
1/2 tsp sea salt
1 garlic clove, minced
1 Tbsp fresh dill
3 medium cucumbers, seeded and sliced
3 scallions, sliced
For the dressing, whisk all ingredients together until smooth (if you find it too thin add a little more cashew butter, too thick a little water since coconut milk varies in thickness).
Place the cucumbers and scallions in a bowl, and pour the dressing over.  Toss to combine.  Serve!
(Visited 22 times, 1 visits today)