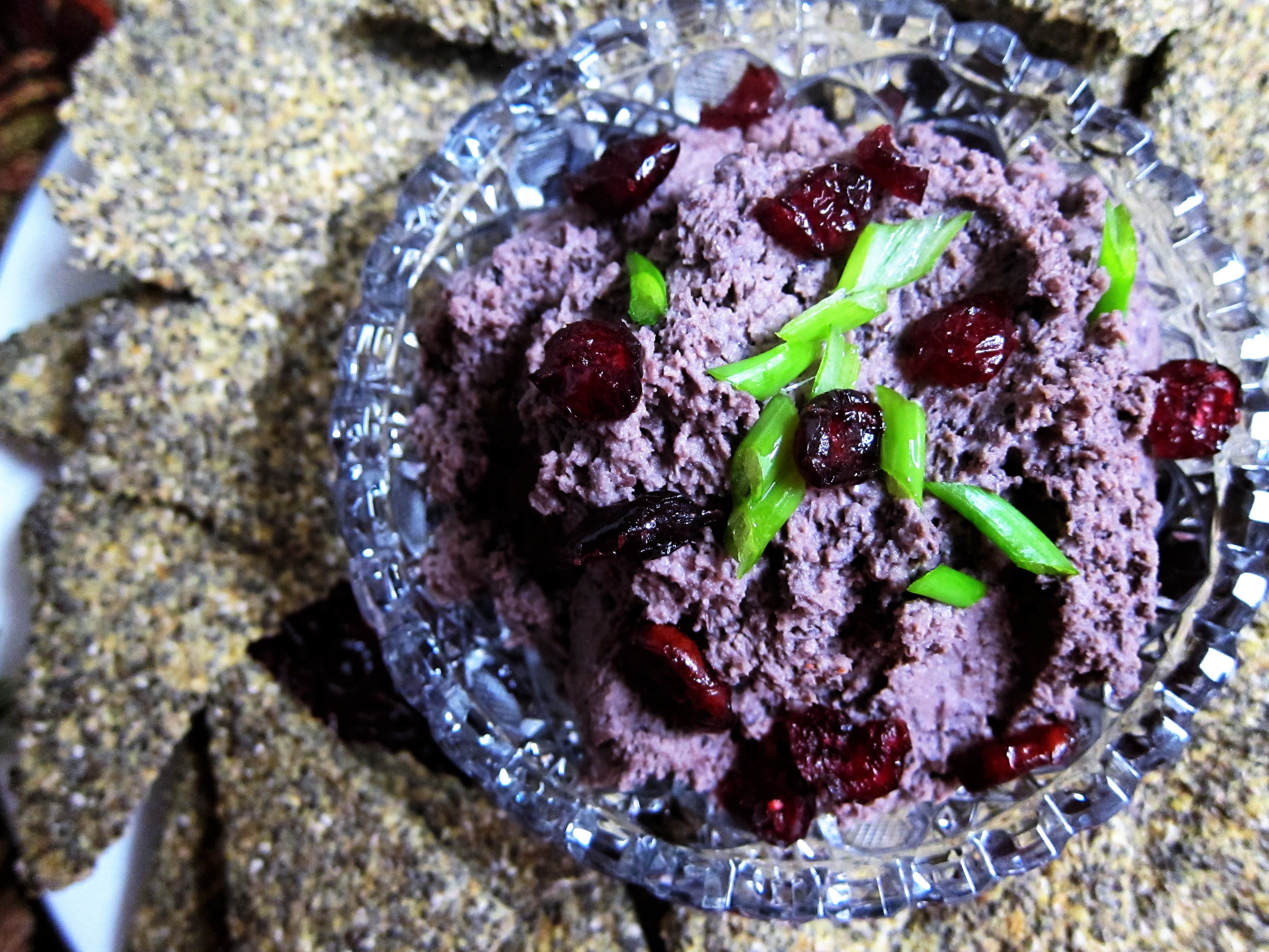 Black Bean Jalapeno Hummus
One of my old coworkers at the deli used to call a big pot of black beans on the stove a "pot of doom".  It does sort of look like a witches brew...the beans coloring the water an almost blueish green black bubbling away.  Funny, because one of my friends once asked if we cackle as we stir our big pots on the stove.  No...but I still think of that every time I see a big pot of black beans and it makes me laugh.  One of those moments where the people around me are wondering why the heck I am laughing when I was previously silent.  Anyways, black beans are some serious deliciousness when prepared correctly, and really they turn from a pot of doom to a pot of black savory goodness once drained.
I made a bunch at home last week for a recipe and I had extra, so I decided to make some hummus with them.  I am on a huge hummus kick lately.  I like it for my afternoon snack with veggies, and it is a good dose of protein and fiber. This last batch was so good that I decided I needed to share the recipe with you.  It is a little spicy, since I added jalapeno and chipotle powder, but that is just how I like it.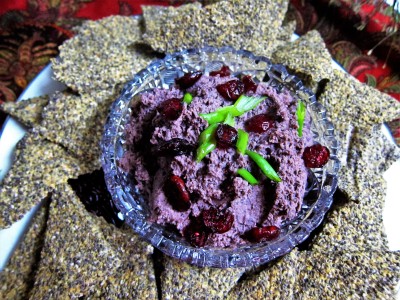 It is good with veggies as I said, but I also like it with crackers.  It would be good on sandwiches, or as a dip to serve to company over the Holidays and for the Superbowl with tortilla chips.  It is super easy to make if your beans are already cooked, and of course it keeps well for at least a week, so you can even make it ahead of time.  I know it would not win any beauty contests, but if you wanted to jazz up presentation, sprinkle it with some sliced green onions or pomegranate seeds.
Black Bean Jalapeno Hummus
Makes about 2 1/2 cups
2 1/2 cups cooked black beans
1 jalapeno, seeded and minced
1/4 cup almond butter
1/4 cup lime juice
2 tsp cumin seed
1 tsp dried thyme
1/2 tsp ground chipotle or to taste
sea salt to taste
For the hummus, combine all ingredients in a food processor and process until smooth.  Store in the refrigerator for up to 2 weeks in a sealed container.
(Visited 10 times, 1 visits today)