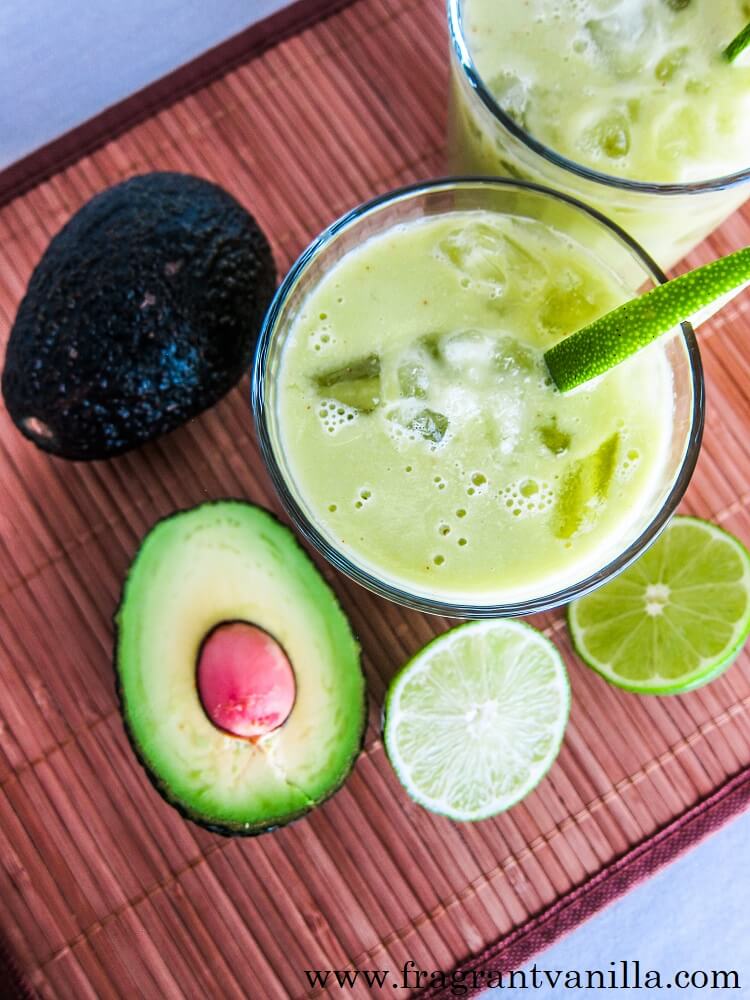 Avocado Lime Margaritas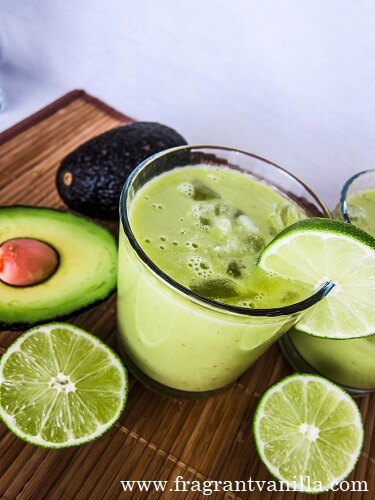 Since it is Cinco de Mayo, I thought it would be the perfect day to share some margaritas with you!  No, not those cheap ones with all of the sugar and artificial color and stuff that you get in many restaurants, some quality margaritas with healthy ingredients that won't make you feel gross after drinking them.  I do love a good margarita, but it has to be made with real fruit and quality liquor.  I only order them in restaurants when they fit those qualifications.  Of course just a good old fashioned one with lime, orange and tequila is awesome, but I have had some pretty amazing ones with unusual flavors.  For my 21st birthday I had a passion fruit one and it was sooo good. I also had an awesome carrot margarita in New Orleans a few years back (that I later recreated at home and you can find it here).  But one that I have been wanting to try making is an avocado margarita.  I had seen a recipe for one a while back and I said to myself I need to make my own version. Well, yesterday was perfect timing.  So, I got the ingredients for it, and made some avocado lime margaritas after work.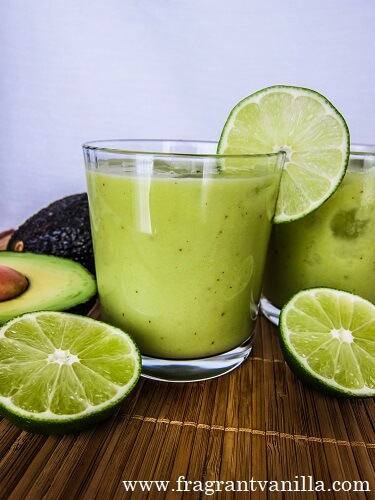 The perfect think to relax with on a Friday right?!  It is really pretty simple to make, you just blend up the ingredients in a blender, and pour them over ice.  Of course I used avocado for the base, but it needed some other add ins to taste margarita worthy.  So I added in some fresh lime juice for that classic tartness, and some orange juice instead of the orange liqueur that is usually in margaritas.  I added a little maple syrup, and a touch of chipotle pepper for  kick, and the base was super delicious!  Once I added in the silver tequila it was perfect!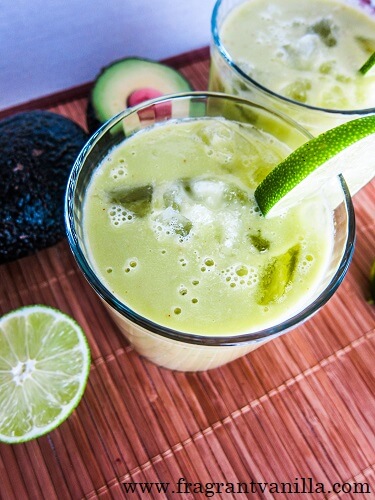 I like cocktails that are made with coconut milk, because they are super silky, and this had that same quality, but it was even more refreshing.  The bright citrus flavor, that touch of sweetness from the maple syrup and the dash of spicy chipotle had married together well and it was smooth going down.  If you are an avocado lover like me, and you are always looking for new recipes to use them in, give these a try.  Or even if you aren't a giant avocado fan, this just tastes like a creamy and delicious drink, kind of like creamy key lime pie but with orange, so you might still love it too!  Do yourself a favor and make these!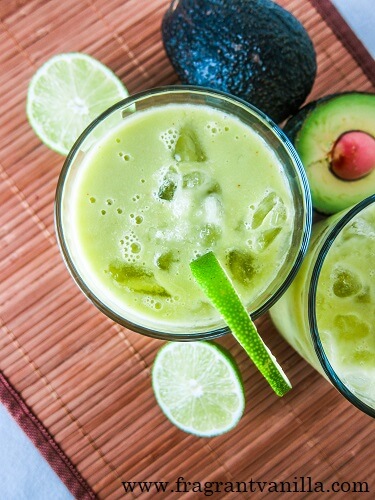 Avocado Lime Margaritas
Makes 2
Ingredients:
handful of ice cubes
1 medium avocado, pitted and diced
1 cup tequila blanco or silver tequila (be sure to check Barnivore to make sure it is vegan)
1/2 cup fresh lime juice
1 cup fresh orange juice
2 Tbsp maple syrup
1/8 tsp chipotle powder (optional)
ice for serving
lime slices for serving
Directions:
To make drink, combine all ingredients but the serving ice and lime slices in a blender and blend briefly until smooth.
Place about 1/3 cup ice into 2 serving glasses.
Pour the mixture into the prepared glasses, garnish with lime and serve!
(Visited 153 times, 1 visits today)