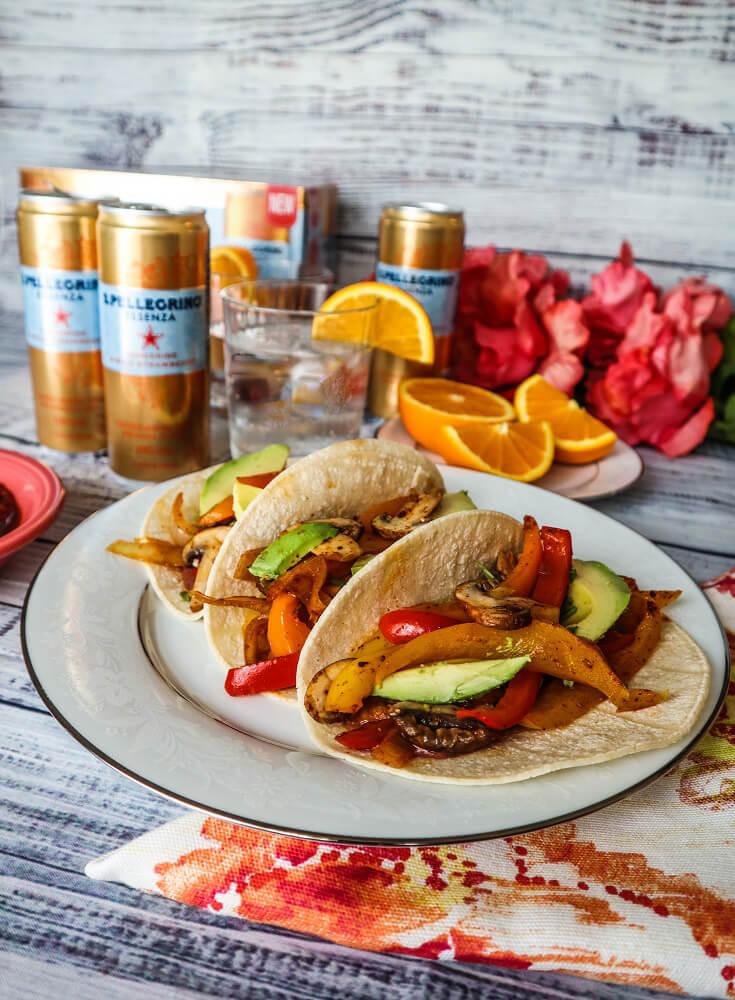 S. Pellegrino Essenza
This post is sponsored by S.Pellegrino Essenza but the content and opinions expressed here are my own.
Staying home for dinner does not have to be boring, it can be exciting and fun with the right meal and beverages!  Yes, you could go pick up takeout and I admit that I have a few times, but overall, I find that lately I am cooking about the same amount of meals at home as I always do.  I enjoy cooking at home, and I try to make restaurant quality food. And you know what makes good food even better?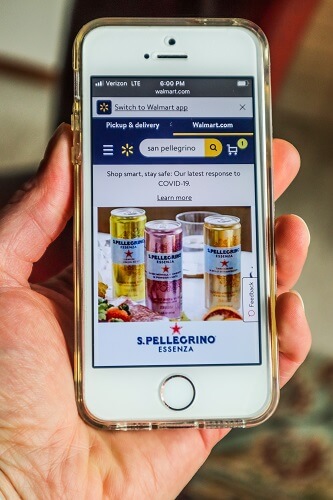 A fancy drink to go with it, like S. Pellegrino Essenza!  It goes well with many things, especially Summer dishes, and it is made zero calories and zero sugar.  Which are all important to me.  They have three delicious flavors at Walmart, Tangerine & Wild Strawberry, Lemon & Lemon Zest, and Dark Morello Cherry & Pomegranate which are all delicious, but I chose the Tangerine & Wild Strawberry to pair with my meal. From the minute you open the can, you are greeted with the aroma of refreshing citrus and sweet strawberry. It pairs well with light dishes like sauteed veggies, which I make a lot and this is why it is my favorite flavor. You can find all three flavors of S. Pellegrino Essenza I mentioned earlier, at your local Walmart.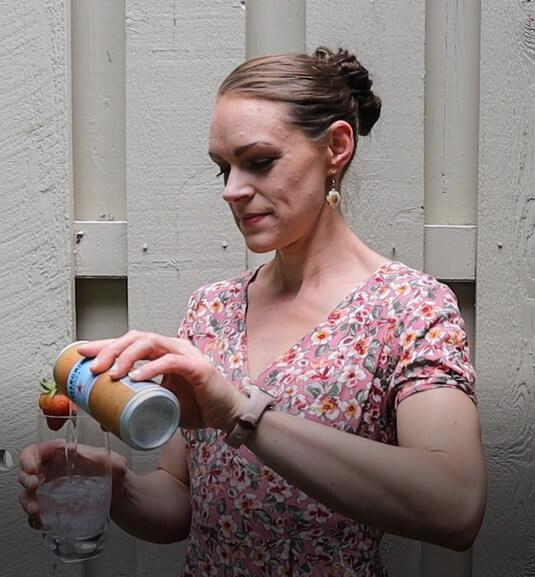 When the weather gets warmer I love things like fajitas and tacos, because they remind me of Summer.  They also pair perfectly with the S. Pellegrino Essenza!  When I make Mexican food, I like a fancy drink to go with it and since I don't typically drink alcohol the S. Pellegrino Essenza is the perfect healthier choice!  It is light, refreshing, fruit flavored and delicious!  This time I paired it with veggie fajitas.  They are one of my favorite dishes to order when I go out for dinner in the summer, and I love to recreate them in the comfort of my own home.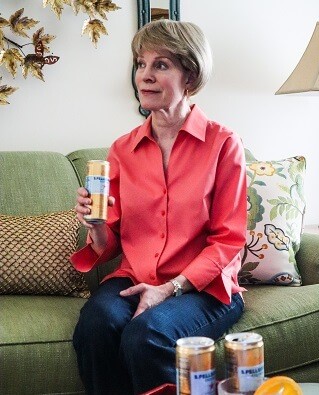 You know what is nice about enjoying dinner at home also?  You can still dress up create a beautiful table setting and make a restaurant quality meal, but you don't have to drive anywhere to enjoy it!  I am one of those people who likes eating out in a restaurant but I also like sharing a quiet dinner with family at home, and I can bring that experience home by putting out a nice table setting, and serving S. Pellegrino Essenza!  You can find it at your local Walmart store, or Walmart online, just click to sign in at Walmart.Com and add S.Pellegrino Essenza to your cart!
Rainbow Veggie Fajitas
Serves 2
2 bell peppers, cut julienne
1 cup crimini mushrooms, sliced
1/2 large yellow onion, sliced
1 garlic clove, minced
1 tsp avocado oil
1 tsp chili powder
1/2 tsp cumin
1/8 tsp chipotle powder
1/4 tsp sea salt
corn tortillas
1 sliced avocado
1 cup vegan refried beans
1/2 cup salsa
Instructions:
Heat a skillet over medium heat, and add the bell peppers, mushrooms, onions and garlic. Sautee until starting to soften, then add the chili powder, cumin, chipotle powder, and sea salt, and cook for a minute more until the spices are fragrant.
Serve with corn tortillas, sliced avocado, refried beans and salsa.  To assemble, spread a little refried beans on a tortilla, then top with the veggie mixture, avocado and salsa.
(Visited 285 times, 1 visits today)