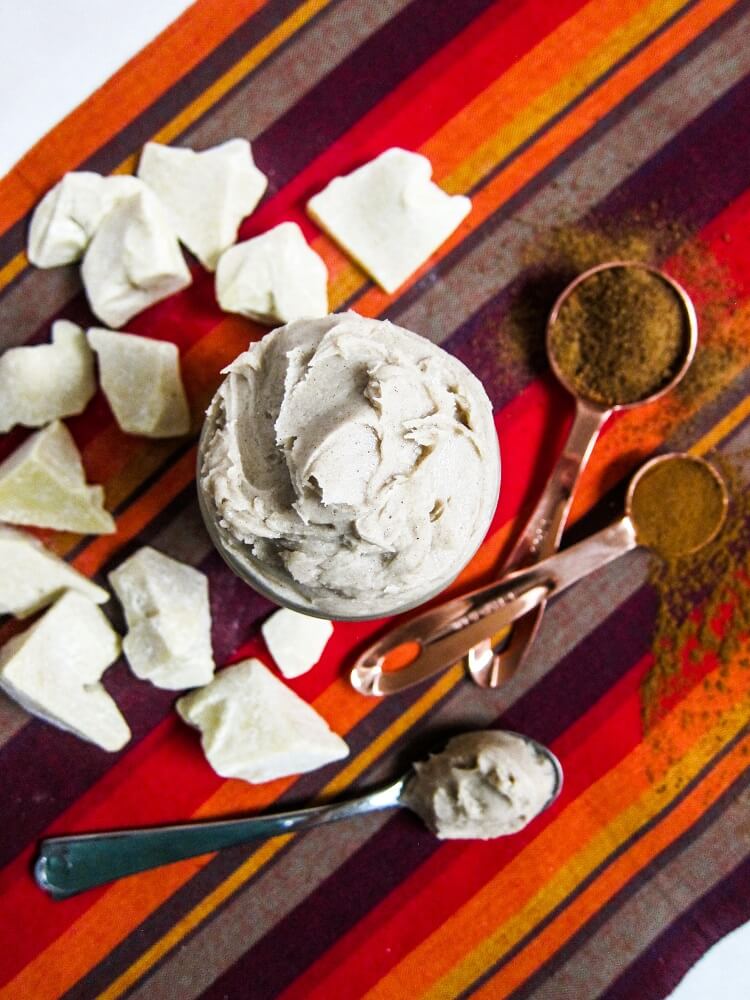 White Chocolate Cinnamon Brazil Nut Butter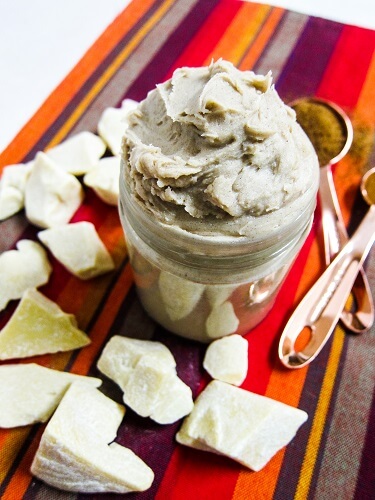 You would think I would run out of possible nut butters to make, but I am making new ones all the time! I was recently at the store in the bulk section when the brazil nuts caught my eye. They are really good for snacking on, and I used to buy them a lot when I ate completely raw foods all the time because they made a nice nut meat, but I hadn't had any in a while. I had made a brazil nut butter a few years back (I have tried making nut butter out of pretty much every kind of nut) and I remembered it being good so I decided to make some again.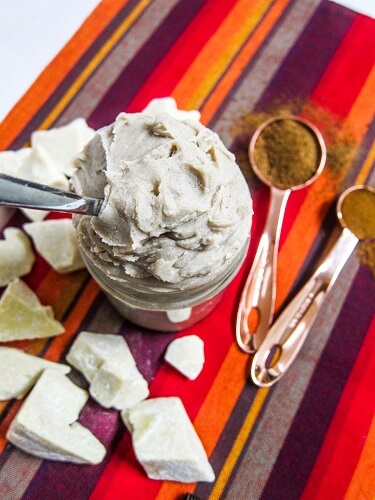 The thing about brazil nuts is if you blend them in a high speed blender completely to butter it is somewhat liquid since they have a high fat content (healthy fat of course). But I wanted my nut butter a little thicker, so I decided to add some cacao butter, which gets solid at room temperature to thicken it. At that point it tasted like white chocolate but not sweet. I decided to turn this into a dessert nut butter that I could eat with a spoon, and added some coconut sugar, cinnamon and vanilla and it was heavenly! People think of making nut butters with peanuts, cashews and almonds all the time, but don't discount the brazil nut!
They are cheaper than cashews and almonds (at least where I buy them), and they are good for you too. Did you know that they are a good source of selenium, a heart healthy antioxidant? They also have calcium, magnesium and potassium which are good for regulating your blood pressure. So you can feel good about snacking on them, or enjoying them in this nut butter! So the next time you are cruising the bulk section and see some brazil nuts, consider giving this recipe a try!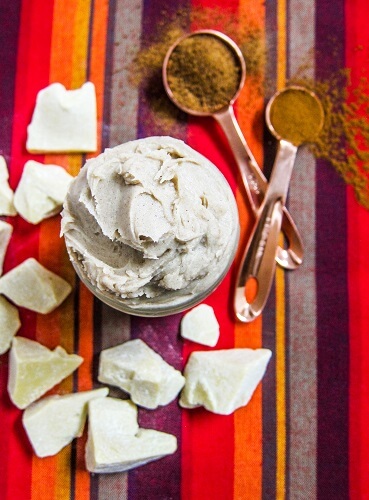 White Chocolate Cinnamon Brazil Nut Butter
Makes about 3 cups
3 1/2 cups toasted brazil nuts
1 1/2 oz cacao butter, warmed to liquid
1/4 tsp sea salt
1/4 cup raw coconut sugar
2 tsp cinnamon
seeds of one vanilla bean
Instructions:
In a high-speed blender, combine the nuts, cacao butter and sea salt and blend until smooth, using the tamper to push the mixture down into the blades.
Add the coconut sugar, cinnamon and vanilla beans to the blender and blend until well incorporated.
Pour into a jar.
Enjoy! Keeps for a few months at room temperature and up to 6 when kept in the refrigerator.
*Note: This nut butter is very firm once refrigerated (because of the cacao butter and high fat content of the brazil nuts). If you want it soft enough to spread, leave it out at room temperature.
(Visited 96 times, 1 visits today)