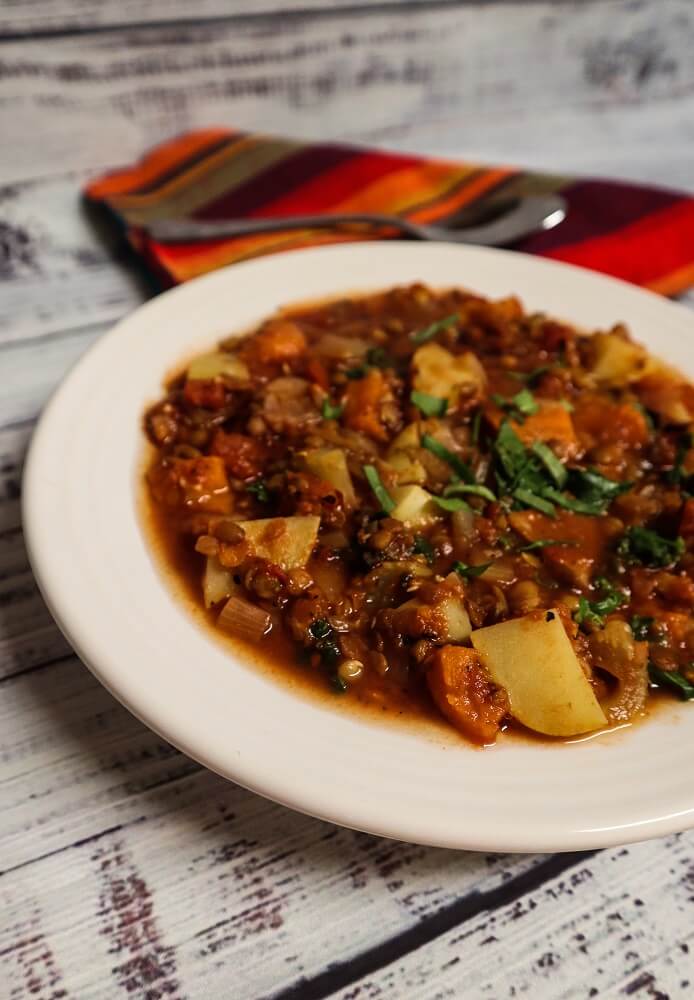 Veggie Lentil Soup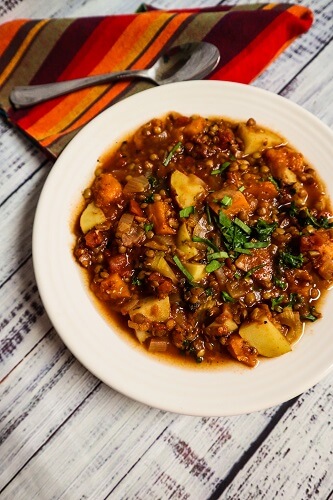 It is so weird to think that 15 years ago I really didn't eat any lentils, or even know how to prepare them. I now love them and make them at least several times a week, usually in soup form.  Last weekend I felt like a classic lentil soup, not a chili, or a curry just a regular one.  So I made one, because I love lentil soup in any form!  It is one of our better sellers at work, and it is awesome because lentils cook up so much faster than beans.  Plus, I always feel good after eating them, they are filling so you won't be hungry for a while but not heavy.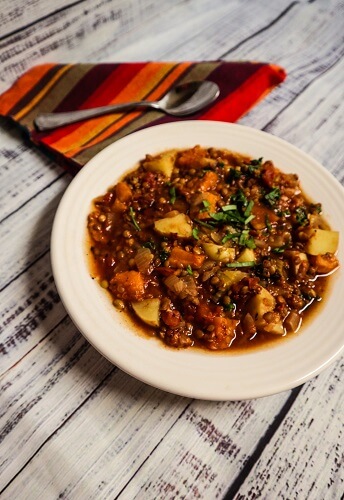 I wanted this soup to have a tomato base, because the tomatoes add so much flavor. If it were summer, I would use fresh tomatoes and roast them first before using them in the soup (try it sometime, sooo good), but since we don't have them growing here yet (or for a while) right now I used canned.  I used a good amount of lentils of course too, and added plenty of veggies.  Celery, onions and garlic is my favorite flavor base for soups, and that is what I used here.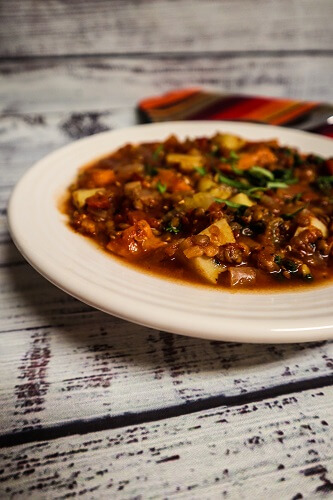 This is pretty easy to make, I don't sautee anything because I prefer to cook my soups without oil  most of the time (plus it eliminates a step and tastes just as good).  I just throw it all into the pot and cook it!  The only thin I threw in later were the yams and potatoes because I didn't want them to get mushy.  It smelled so good while cooking I could not wait to try it!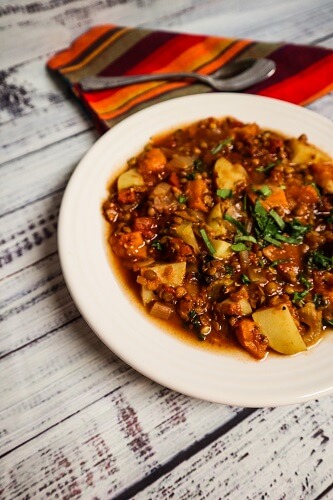 It was so good!  Robust in flavor, and satisfying!  It didn't matter that it was warmer outside when we ate it. I am one of those weird people that still eats soup in the summer, and ice cream in the winter anyhow.  If you are looking for a new soup for dinner, give this one a try!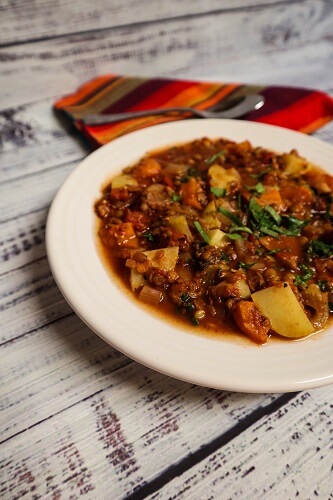 Veggie Lentil Soup 
Serves 4
Ingredients:
2 cups filtered water
1 medium onion, diced
4 stalks celery, sliced
2 garlic cloves, minced
1 28 oz can diced tomatoes
1/2 tsp dried thyme
1/2 tsp dried oregano
1/4 tsp red pepper flakes
1/3 tsp sea salt or to taste
2/3 cup French lentils
1 medium yam, cut into cubes
4 medium yukon gold potatoes, cubed
about 4 large organic kale leaves, washed and torn into bite sized pieces
Directions:
Combine the water, onion, garlic, celery, tomatoes, thyme, oregano, red pepper, sea salt, and lentils in a pot and bring to a boil.
Lower to a simmer and cook for about 30 minutes until the lentils have softened somewhat, then add the yams and potatoes, and cook for another 15 minutes more when the veggies are all tender.
Stir in the kale and cook until bright green and slightly softened, about a minute.  Remove from heat and serve!
(Visited 2,228 times, 1 visits today)