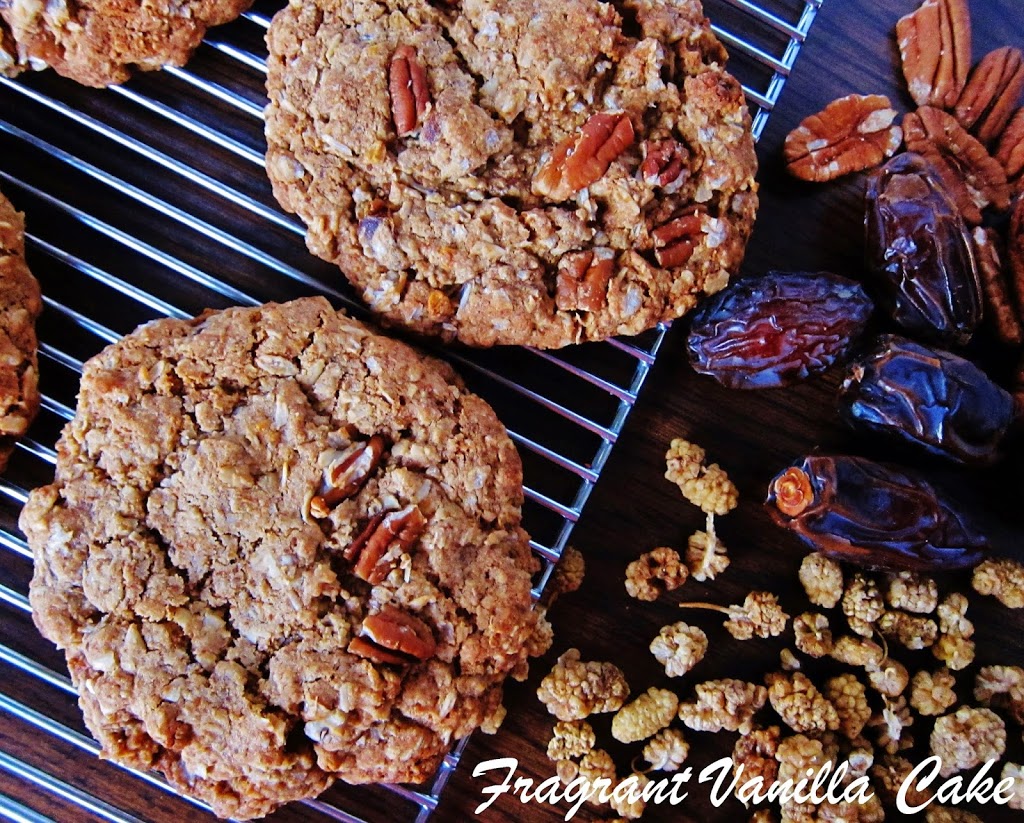 Vegan White Mulberry Date Pecan Oatmeal Cookies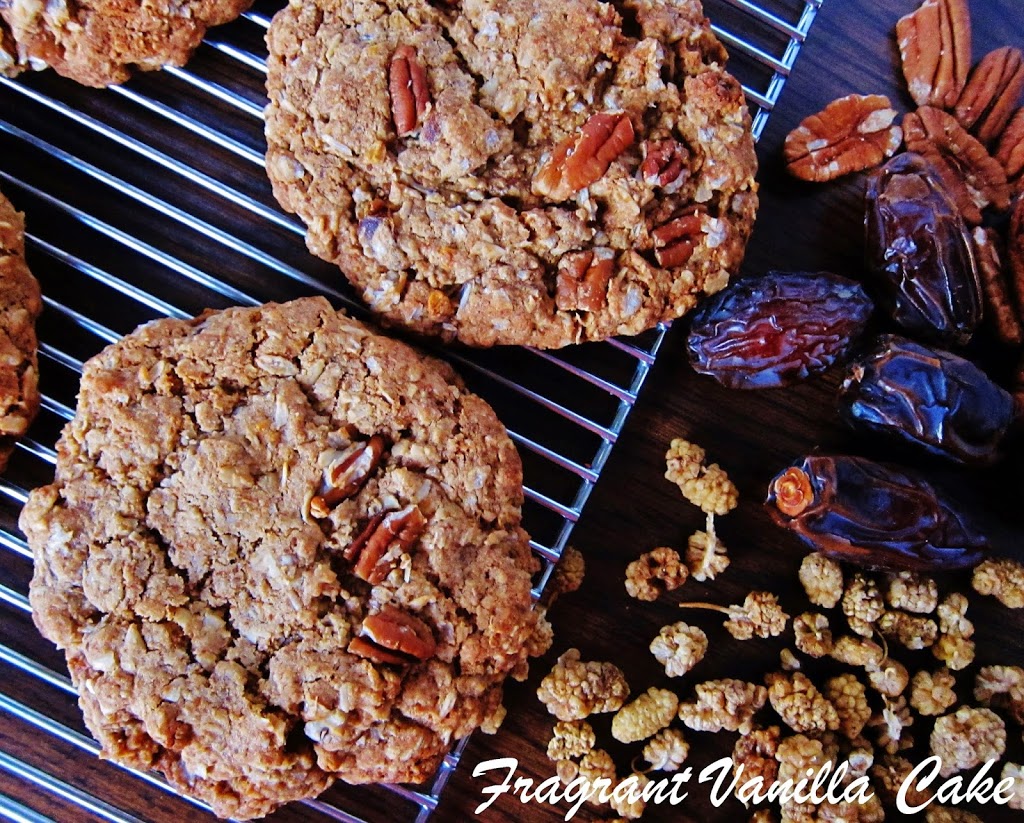 In the deli I work in, I happen to work in the best part of the kitchen as far as I am concerned.  You see, my work station is right next to the baked goods cooling rack.  Let me tell you, Jimmy John's "free smells" have got nothing on our deli treats that come out of the oven daily.  Maple pecan scones, coconut oatmeal cookies and lemon cookies to name a few, their heavenly aroma filling the air.  If I inhale slowly through my nose and take in the scent, I am immediately brought to my happy place.  Even if I am having a bad day, and nothing is going right,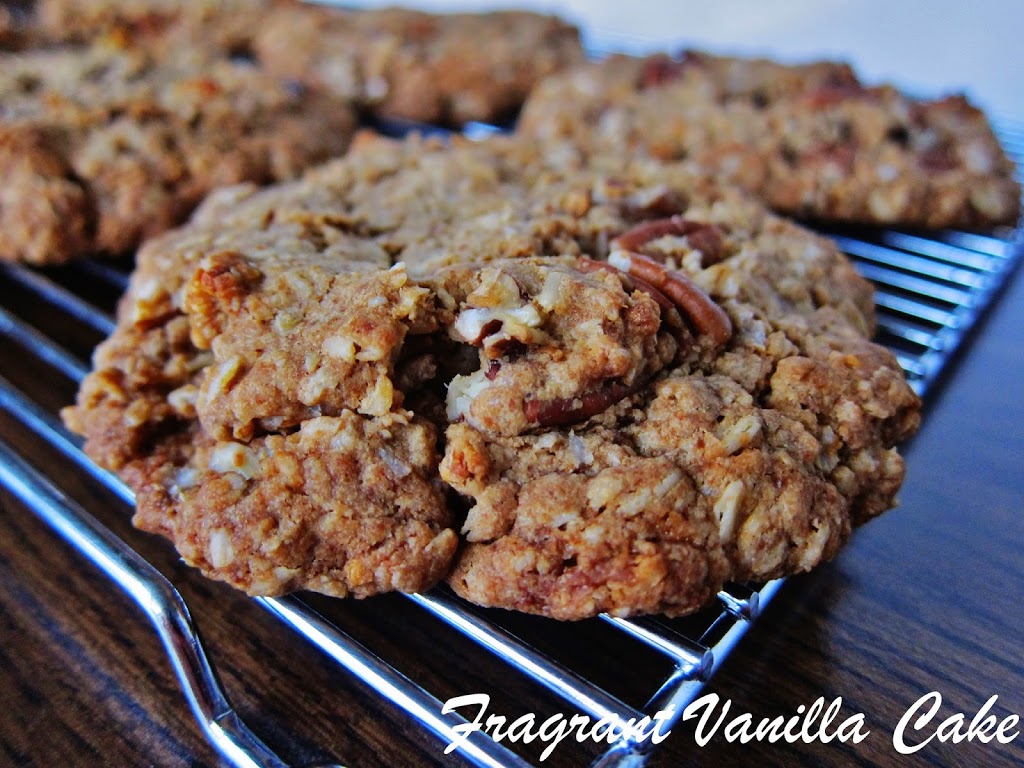 It is kind of evil and tempting at the same time, all of those baked goods right at arms length away, but I know I can go home after work and make my own gluten free vegan version of whatever is tempting me.  That is exactly what I decided I needed to do last week.  The oatmeal cookies smelled amazing, so I created my own that evening.  I made a gluten free oatmeal cookie base, sweetened with coconut sugar and made rich with coconut oil.  I admit this was somewhat of an experiment, since I haven't made baked oatmeal cookies in years and I had never made a vegan gluten free version.  I doctored up my old recipe and went for it though.  The dough tasted to me a bit caramelly from the coconut sugar so I decided to go with the caramel flavored theme and throw in some of my favorite things as of lately.  First, white mulberries.  Vivapura was kind enough to send me some of theirs to try and omg...they taste like caramel berries!  Which is pretty awesome, and not what I was expecting at all.  But anyways, they went into my cookies.  As did dates and pecans which to me are caramelly as well.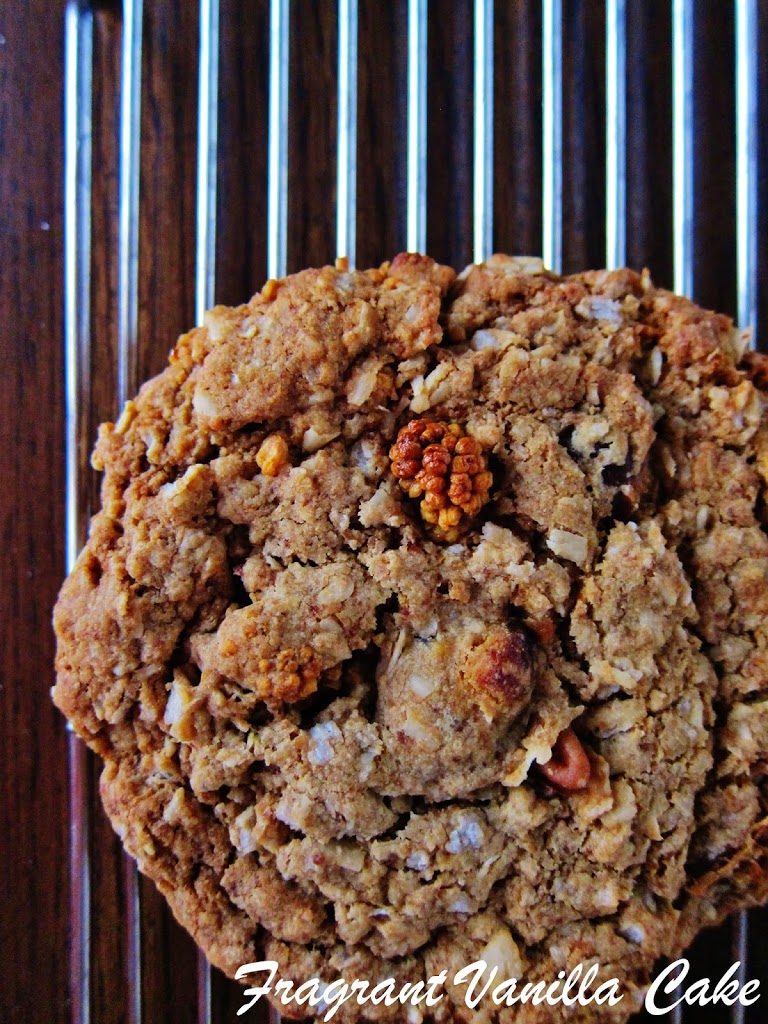 The dough for these cookies turned out freaking delicious, like eat it from the bowl with a spoon good.  I was crossing my fingers and praying when I set the cookies in the oven though...and they turned out beautifully!  Baked up just like my old version of the cookies, and taste wise, I ended up liking these babies better.  I shared them with my Mom, who gave me a love for oatmeal cookies as a child, telling me that the oats made them healthy.  I like your way of thinking Mom.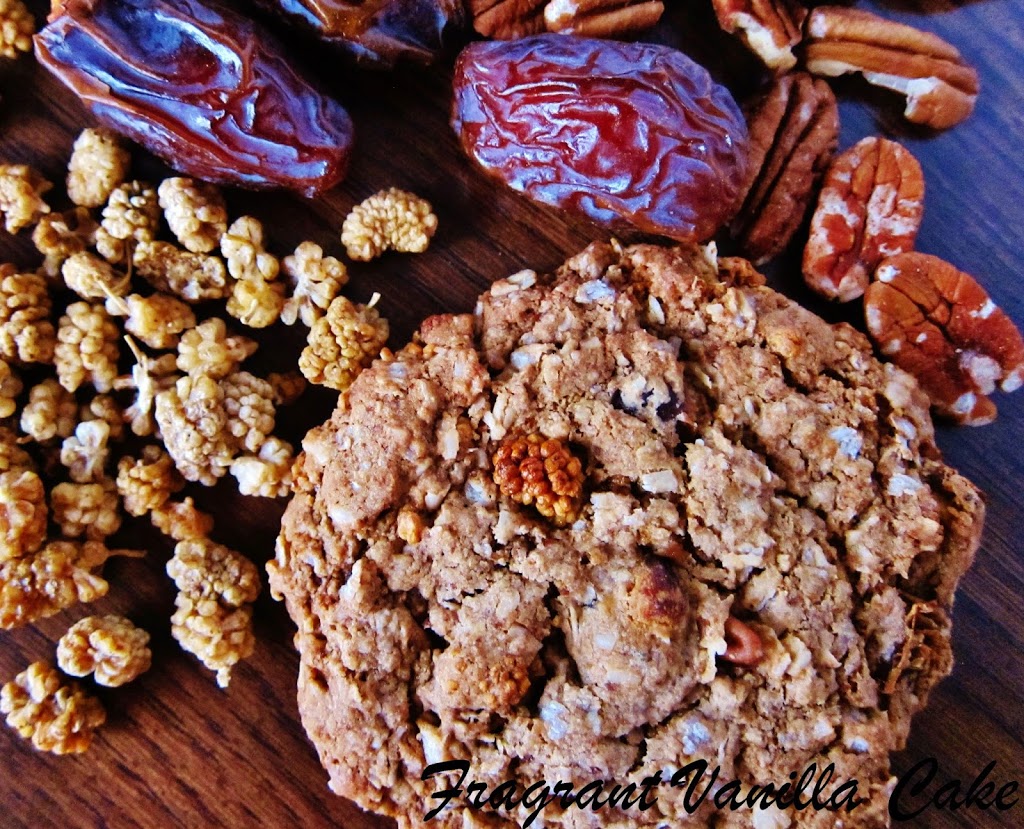 Vegan White Mulberry Date Pecan Oatmeal Cookies
1 cup coconut oil, warmed to liquid
2 flax eggs*
1 Tbsp pure vanilla extract
1 Tbsp maple extract
1 1/2 cups gluten free oat flour
1 tsp baking soda
2 tsp cinnamon
3/4 tsp sea salt
3 cups gluten free old fashioned rolled oats
2 cups chopped pecans
1 1/2 cups chopped dates
1 1/2 cups Vivapura white mulberries
In a large mixing bowl, mix together the coconut oil and sugar until well blended. Add flax eggs, vanilla, and maple, and beat until well combined (the mixture will become very thick). Mix in the flour, soda, cinnamon, and sea salt until well blended. Mix in the oats until well combined, then add pecans, dates, and mulberries and mix until evenly distributed throughout the batter. Heat the oven to 350 degrees with the rack set at the middle position. Line 2 baking sheets with parchment paper. Roll the dough into 12 large balls, and spread them out on the 2 cookie sheets with plenty of room in between. Bake for 13-15 minutes or until golden, but not overbaked. Let cool on sheet a few minutes, then remove to a wire rack lined with parchment to cool.
*Whisk together 2 Tbsp ground flax seed, 1/4 cup and 2 Tbsp filtered water in a small bowl.  Allow to sit in the fridge for 15 minutes until the mixture has set up (or become kind of thick).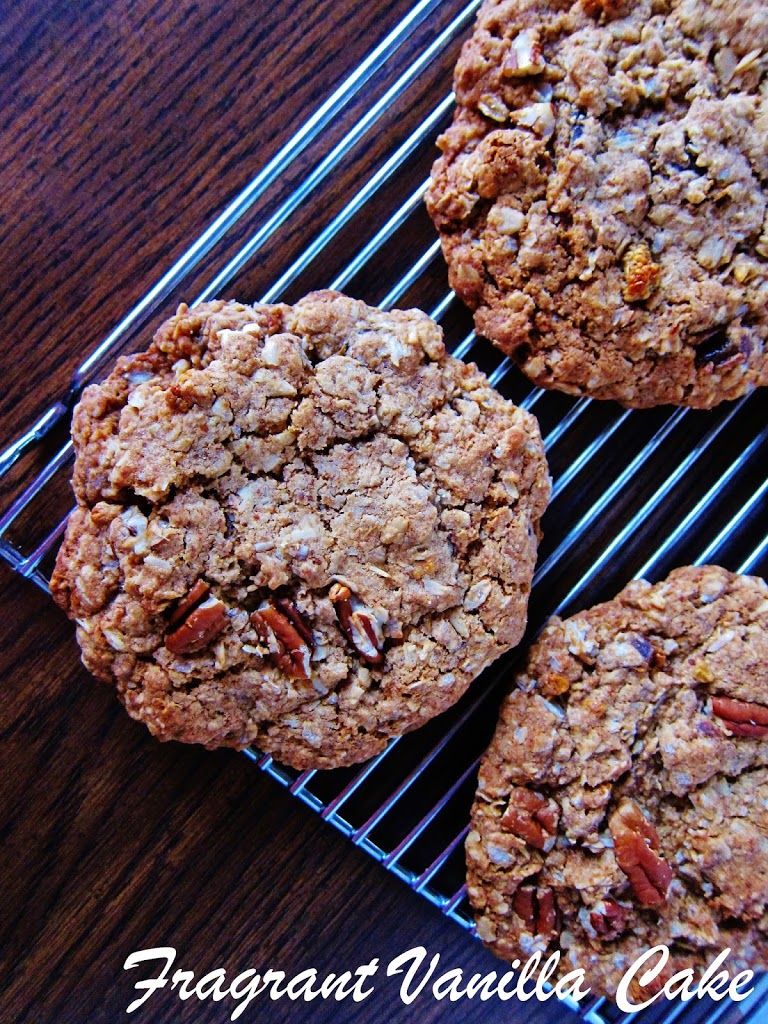 (Visited 856 times, 1 visits today)