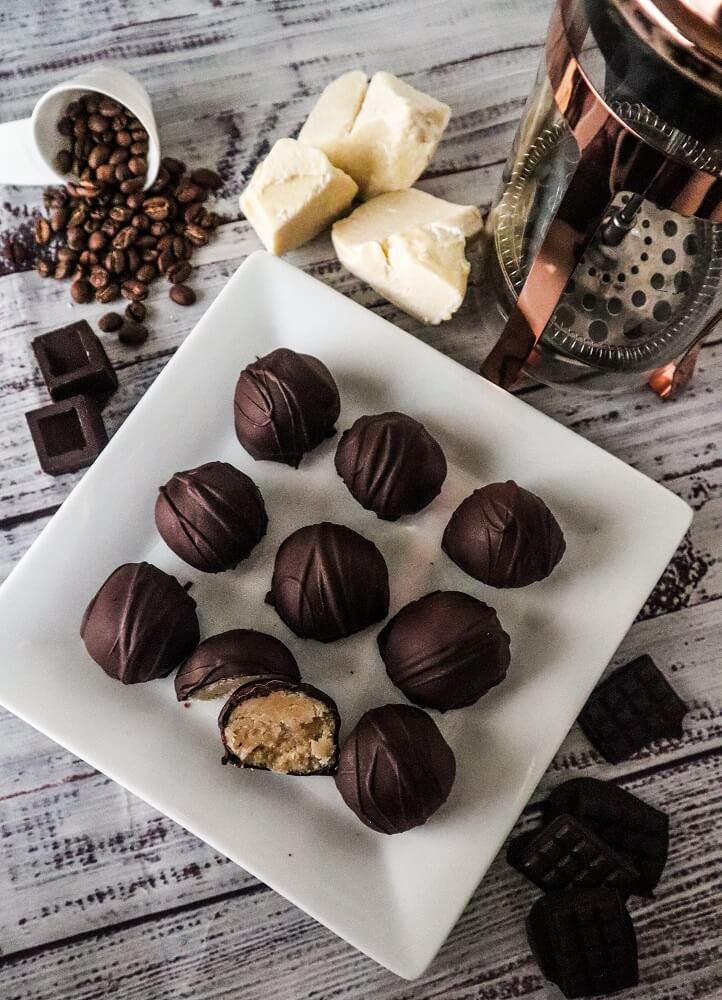 Vegan White Mocha Truffles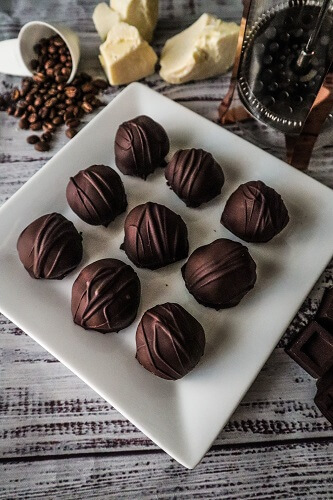 When I was in high school, every Sunday after church my Mom and I would stop at a local coffee shop on the way home and pick up drinks.  I started out with a dark chocolate mocha, then graduated to americanos later on.  But my Mom always got the same thing every time. A white mocha.  They made the best white mochas, she said.  And she still thinks so because every now and then she picks one up from there.  They do have really good coffee!  Whenever I see a white mocha on a menu I think of my Mom. They are pretty delicious.  Sadly, it is almost impossible to find a vegan one so I haven't had one since back in the day.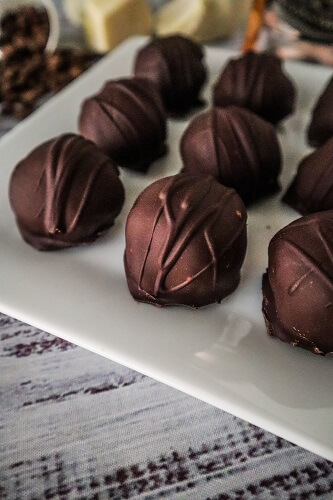 But I was thinking about those days, and I decided that some white mocha truffles would be really good!  Raw Guru had just sent me some raw macadamia nut butter, and I figured it would make the perfect creamy element in the truffles along with some of their raw cacao butter and coconut butter. White chocolate truffles are heavenly on their own, but add in coffee to the mix and I figured they would be out of this world!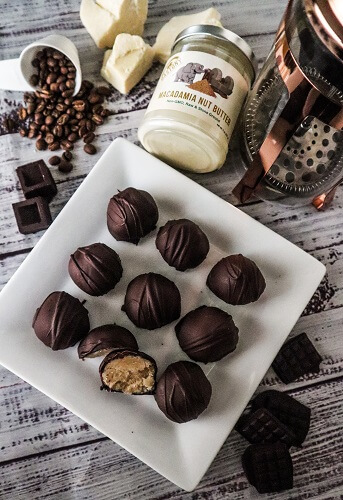 I am kind of a coffee snob, I admit it. The coffee has to be really good, and be drinkable on its own and still taste amazing without anything added to it in order for me to buy it.  Not bitter or burnt tasting that is a no go.  It has to be smooth, and delicious.  I have been buying the same brand of local coffee for about a year now because it is hands down the most amazing coffee I have ever had. It is called Dogwood Coffee and there are several locations in the twin cities.  Eric and I started going to this place last year when we were trying out different coffee shops around here and we were hooked. They roast their own beans, and it is seriously the most amazing coffee! No, this is not a sponsored post, I just want all of you to know about it who may live around here (Minnesota), or they do have an online store if you don't. I also like supporting local businesses especially during this time.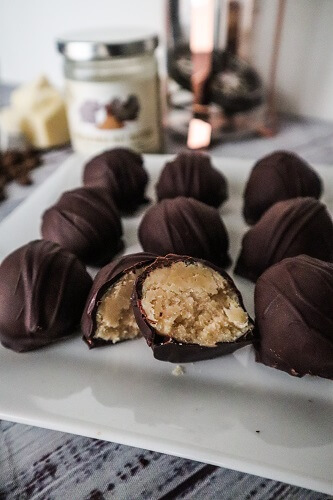 Anyways back to the truffles, that is what I used in them along with my white chocolate cream base, and the filling tasted amazing!  I dipped them in vegan dark chocolate to contrast the white, and it was the perfect combination.  The filling is rich and creamy with the scent of white chocolate, vanilla and aromatic coffee, it is totally heavenly!  If you are a coffee and white chocolate fan, definitely give these a try!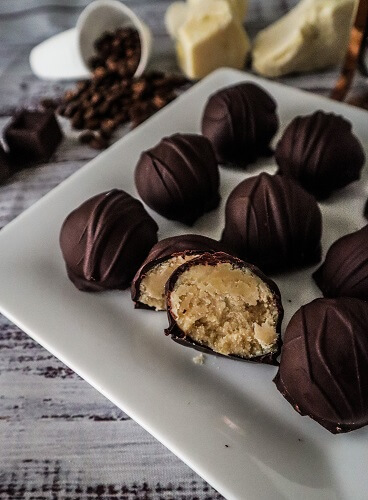 Vegan White Mocha Truffles
Makes 16
Ingredients:
Filling:
Dark Chocolate:
2 cups chopped vegan dark chocolate or vegan dark chocolate chips
Directions:
Combine all of the filling ingredients in a bowl, and whisk until smooth.
Place in the freezer for about 15-20 minutes until it is firm enough to scoop. Scoop into 14 balls, rolling them with your hands.   Place on a parchment lined tray, and place back into the freezer until firm, about 30 minutes.
Meanwhile,  melt the dark chocolate in a double boiler until smooth.
Once the filling has firmed up, dip each chocolate into the dark chocolate, being sure to let the excess drain off, and place back onto the tray (I like to set mine on a fork to allow it to drain better). Once they are all dipped, set them in the freezer until hardened.
Store any leftover truffles in the refrigerator.
(Visited 883 times, 1 visits today)