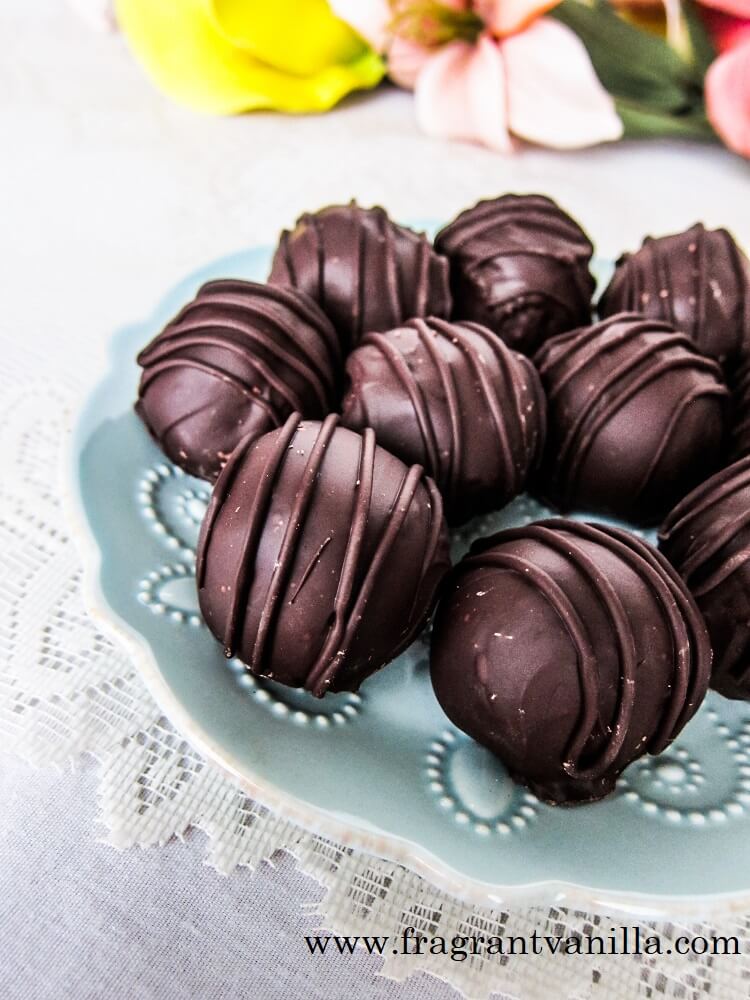 Vegan White Chocolate Coconut Truffles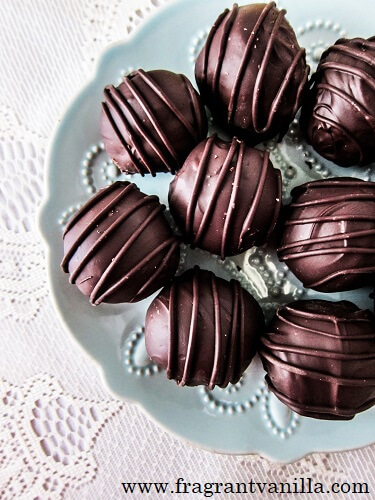 My Mom is one of my best friends.  She has always supported me in whatever I have chosen to pursue in life.  She was always at every track and cross country meet growing up, and she still comes to my road races.  And, she is one of my taste testers for my recipes, always being a good sport even if it isn't necessarily something that she likes before trying it.  She is actually my inspiration for eating healthy food, because she raised me to eat plenty of veggies and stay away from processed food.  And also, she got me into cooking.  We would cook and bake together when I was younger, and also she made some pretty amazing desserts.  Baking Christmas cookies was my favorite.  My Mom's Birthday is tomorrow, and so I wanted to make something special for her.  I made some White Chocolate Coconut Truffles.  She has always been a big fan of coconut.  When I was little when I would get Halloween candy, I would always give her my Almond Joy and Mounds bars, because those were her favorite.  Mine were the Snickers.  I have come to appreciate coconut more as an adult though, especially when it is not the kind that is already sweetened.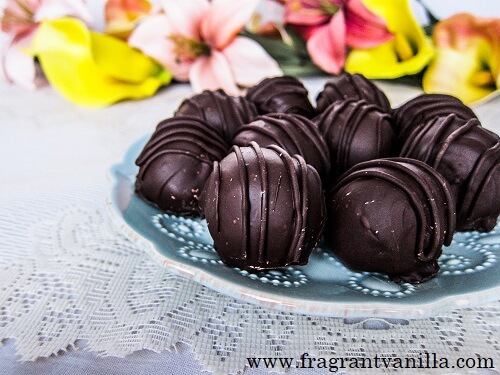 The truffles I made turned out so good, and they were pretty easy to make.  For the inside I used a mixture of cacao butter for the white chocolate flavor, coconut butter to help firm them up, and cashew butter to give it a creamy texture. I mixed in some vanilla to make them fragrant, maple syrup for sweetness, and of course the shredded coconut to give them plenty of coconut flavor. The filling tasted divine, even before it was shaped into truffles.  I thought about dipping them in white chocolate, but decided on dark for a nice contrast, and so that they tasted like dressed up Mounds bars.  Trust me, they were way better than those though!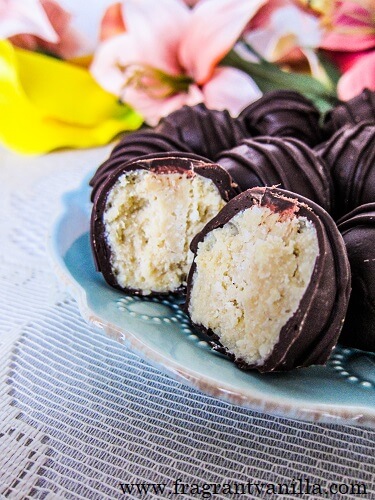 They were sweet, delicious and even better than I imagined.  I know my Mom will love them!  When I was little, we would go to the candy counter at Dayton's (now Macy's), and we would each get a truffle to enjoy.  I always looked forward to that part of our shopping trip.  We would usually chose the ones with dark chocolate on the outside, and something creamy in the middle. These turned out just as good as those ones we had back in the day, so I am happy I can share them with her!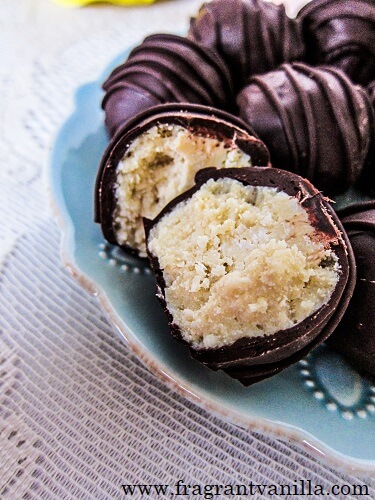 Vegan White Chocolate Coconut Truffles 
Makes 12 truffles
Ingredients:
White Chocolate:
1/4 cup raw cacao butter (2 oz) or coconut oil if unavailable
1/2 cup raw cashew butter
1/4 cup raw coconut butter
1 tsp pure vanilla extract
2 Tbsp maple syrup
1 cup finely shredded dried unsweetened coconut
1/4 cup filtered water
Dark Chocolate:
Directions:
Combine all of the white chocolate ingredients but the finely shredded dried unsweetened coconut and water over a double boiler, and whisk until smooth.
Whisk the coconut into the white chocolate along with the water. Place in the freezer for about 15-20 minutes until it is firm enough to scoop. Scoop into 12 balls, rolling them with your hands.   Place on a parchment lined tray, and place back into the freezer until firm, about 30 minutes.
Meanwhile, to make the dark chocolate, combine all ingredients in a double boiler, and whisk until combined and melted.
Once the filling has firmed up, dip each chocolate into the dark chocolate, being sure to let the excess drain off, and place back onto the tray (I like to set mine on a fork to allow it to drain better). Once they are all dipped, set them in the freezer until hardened.
Store any leftover truffles in the refrigerator.
(Visited 131 times, 1 visits today)