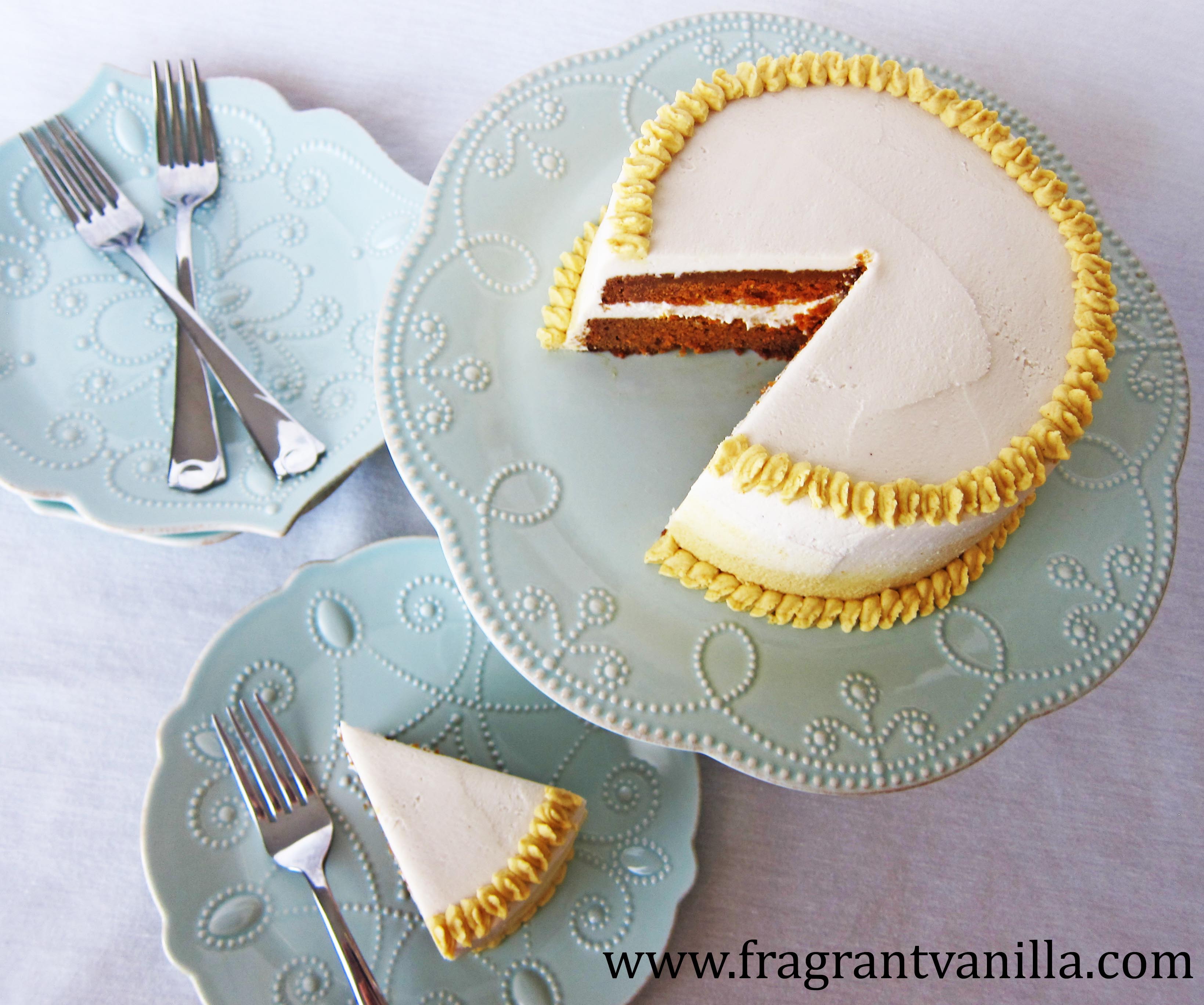 Vegan Turmeric Spice Cake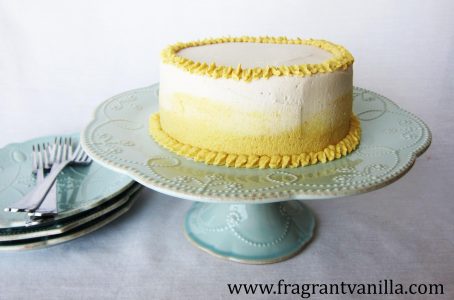 I love turmeric!  Not only is it a beautiful color, but it also has health benefits.  I include some in my diet every day, and I notice that when I do I am less sore from my workouts.  You may not think something as simple as a spice could do so much, but it really does!  I haven't taken Advil or any of those sorts of pain killers in years (check out this post for more ideas on how I combat pain naturally).  Turmeric doesn't have much of a flavor, but I like to include it in my oatmeal, or curry dishes.  Also, it makes a great natural food coloring.  When I make things like lemon bars, I add a dash for a lovely yellow color.  My Mom asked me the other day, why not make a turmeric cake?  So I thought about it and the more I thought, the better it sounded.  I decided to combine the turmeric with warming spices, so it would taste like a delicious turmeric latte.  If you have never had one they are awesome!  I hadn't made a spice cake in a while, and it sounded good.  It is still Winter after all, and I am still in need of some warming spices.  Especially after a long run outside in the brisk air, which was what I did the day I made the cake.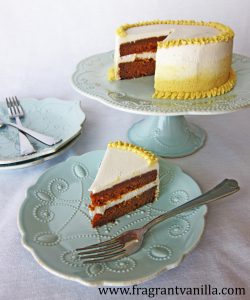 I am finding that I am more optimistic about the fact that it is Winter than I have been in the last few years.  Maybe because the roads are pretty clear and it hasn't been below 20 degrees for a while.  And when you can dream about the delicious cake you are going to enjoy later in the warmth of your home, even better!  I made the cake layers date sweetened, and the slightly caramel flavor of the dates paired perfectly with my turmeric spice mix!  I had to taste the batter to make sure it was good before I baked it, and it tasted good, but it smelled even more amazing while baking!  The aroma of freshly baked spice cake takes me back to when I was younger and my Mom used to occasionally bake them.  They were always a treat!  Like a classic spice cake, I wanted to frost this one with vegan "cream cheese" frosting.  Which is actually my favorite vegan go to frosting of choice (well, maybe a tie with fudge, but it depends on the mood I am in).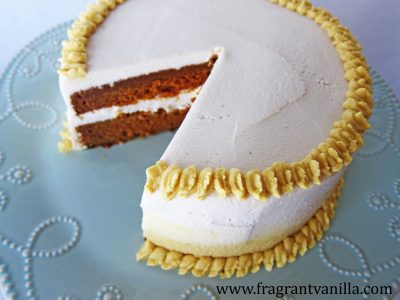 Once the cake was all frosted and pretty, and I got to dive into it, it was quite delicious!  Moist and fragrant with spice, and creamy sweet frosting...I was in heaven!  If you are in the mood for cake, and don't know what to make, give this a try!  It is the perfect warming Winter cake recipe!  I think sitting in my PJs eating cake with a loved one is one of my favorite things.  Especially when I am in a warm kitchen looking out at the snow.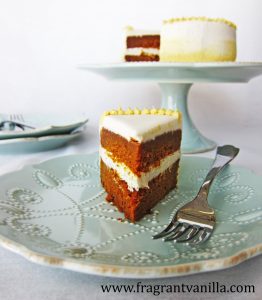 Vegan Turmeric Spice Cake
Makes one 2 layer 6 inch cake
Ingredients:
2 6 inch cake pans
Cake:
3/4 tsp baking soda
1/2 tsp baking powder
1/4 tsp sea salt
1/2 cup packed soft medjool dates, pitted, soaked in water for 30 minutes and 1/2 cup of the water reserved
2 Tbsp raw almond butter
1 tsp pure vanilla extract
1 tsp turmeric
1/2 tsp cinnamon
1/2 tsp ginger
1/8 tsp nutmeg
1/2 cup filtered water
1 Tbsp apple cider vinegar
Vegan Cream Cheese Frosting:
1 15 oz can full fat organic coconut milk, chilled
1/2 cup raw cashew butter
1/4 cup maple syrup
1 tsp pure vanilla extract
1/4 tsp sea salt
1/4 tsp cider vinegar
1/2 cup plus 2 Tbsp melted coconut butter (warmed to liquid)
Directions:
Preheat the oven to 375F degrees and position rack in center of oven.
Oil a 6 inch round cake pan with coconut oil and line the bottom with parchment.
Whisk flour, baking powder, baking soda, sea salt in a large bowl to blend well.
Place dates, reserved water, almond butter, water, turmeric, and vanilla extract into a blender, and blend until smooth, then whisk this blended mixture into the flour mixture until well blended. Whisk in the cider vinegar until bubbles form.
Pour the cake batter into prepared pan, and place in the oven.
Bake cake until set and a toothpick inserted into the center comes out almost clean, about 25-30 minutes.  Remove from oven, let cool completely, then unmold onto a plate. Cut in half horizontally so that you have 2 layers.
To make the frosting, combine all ingredients in a high speed blender and blend until completely smooth.  Pour into a bowl and place in the freezer until the consistency of stiffly whipped cream (about 30-45 minutes depending on how warm it has gotten).  Once it is ready place in the refrigerator until ready to assemble.
To assemble, place one cake layer on a plate.  Spread frosting 1/4 inch thick over the cake layer.  Place the other cake layer over that, and spread the remaining frosting over the top and down the sides of the cake.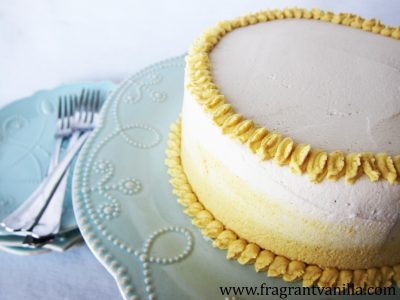 (Visited 417 times, 1 visits today)