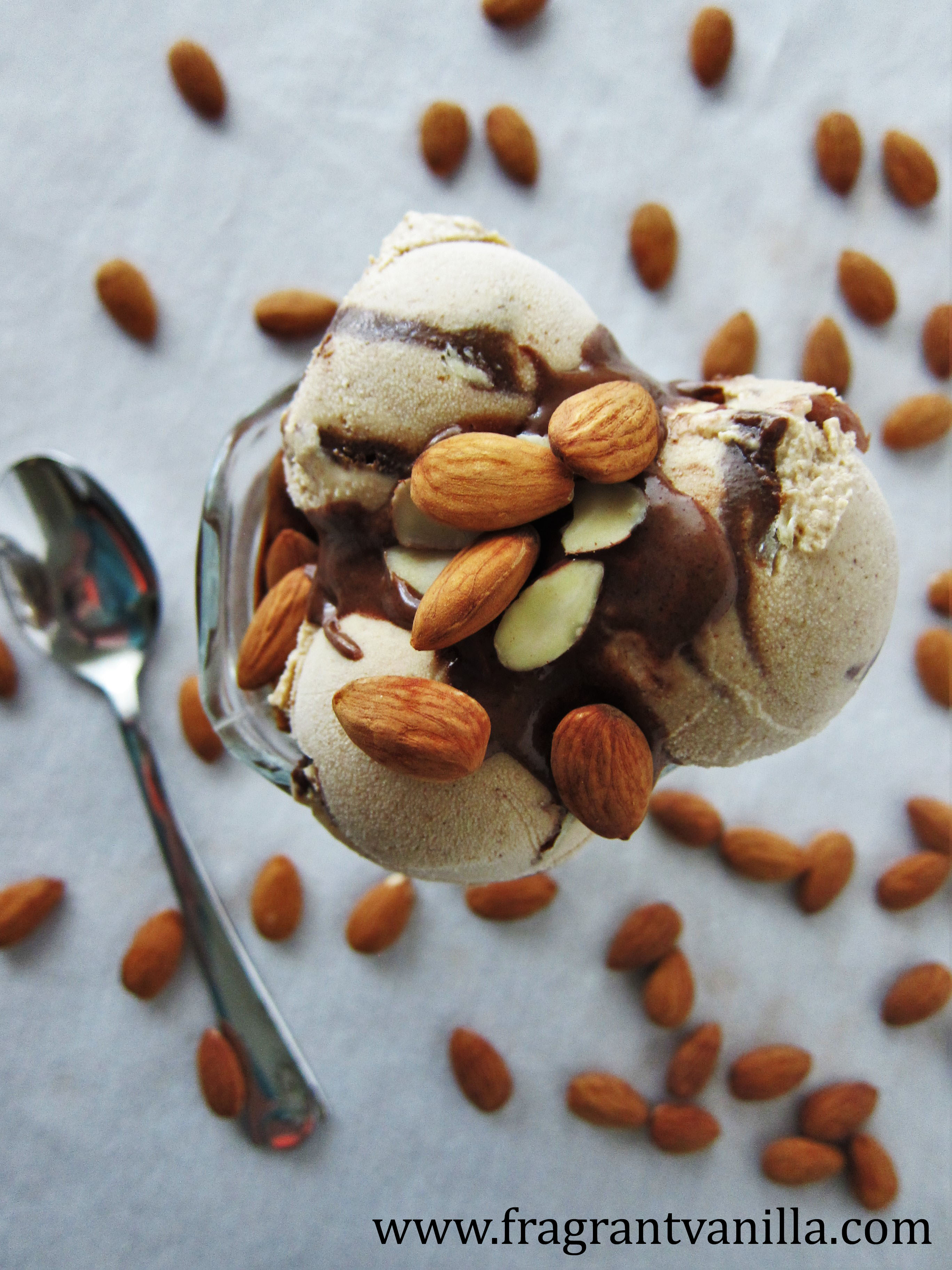 Vegan Toasted Almond Fudge Ripple Ice Cream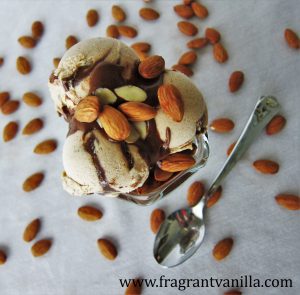 So, I ran my first race in a year last weekend.  It was actually only my second in 4 years (after previously running about 20 a year), because I took a long time off of running in races after a string of injuries that had me feeling burnt out about it. I have still been running since then, but not competing at all.  I love going out for a run, and not having to think about it.  Not worrying about how fast I am going and whatnot.  But I have finally gotten to the point where I am ready to race again and actually push myself to try and run a better time.  The types of things going through my head when deciding to race or not were like... am I going to see people I know and embarrass myself?  Is it going to be a lot harder than it used to be?  I hope I don't get injured.  You see, I used to run something like a 16:30 or less 5k on the regular and I knocked that out like it was nothing, so now that I am nowhere near that speed I question myself.  But hey, I am not a wimp, so I went for it.  It was a small local race after all, and I had to start somewhere.  By the way, none of the above problems I mentioned happened.  It went really well.  It was a rainy day, which some people might look at as a bummer but you know what?  I like running in the rain, it is refreshing and cooling in the Summer.  My goal was to break the time I ran last year, and I did that by 45 seconds.  I pushed myself, but I think I can push myself harder next time and get an even better time.  I wasn't even sore the next day which was a plus. Sometimes you just have to face your fears and jump back into things.  You would think after running in the rain the last thing I would want is ice cream.  But not the case.  I wanted some really good ice cream.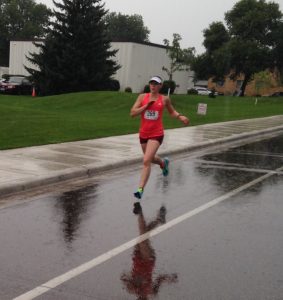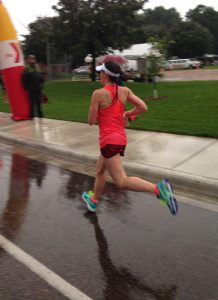 I don't go out and buy ice cream, I make it.  Not that there aren't really good vegan ice creams out there now, but most of them have lots of refined sugar in them...and the flavors I want are not always available in stores.  I wanted some toasted almond fudge ripple ice cream.  Also, I did not want to go through a lot of work to make it.  So, this was fast and easy to make.  To be completely honest, start to finish including churning time (but not freezing time to firm it up after) was about 30 minutes.  Just blend up, churn, whisk the fudge together and assemble.  For the base I used only 5 ingredients, but it tasted amazing.  Almond butter gave it an incredible richness.  The fudge had an almond butter base as well, keeping with the theme.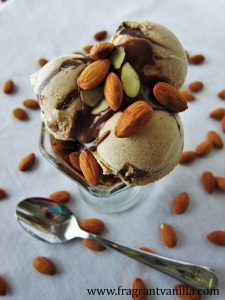 I combined them with toasted almonds to complete the ice cream and it was amazing.  It tasted as good as the ice creams I remember getting at those shops with about 50 flavors as a kid.  You would not be able to tell this is vegan.  It tastes sweet, rich and delicious.  Just what I was going for.  And it doesn't have to be a super hot day for me to appreciate it.  This stuff is darn addictive, I am just warning you!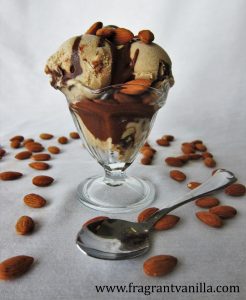 Vegan Toasted Almond Fudge Ripple Ice Cream
Makes about 3 1/2 cups
Ingredients:
Ice Cream Base:
1 15 oz can full fat organic coconut milk
1/2 cup roasted almond butter
1/3 cup soft, pitted medjool dates (if they are not soft, soak them in filtered water for 30 minutes before using)
1/4 tsp sea salt
1 tsp pure vanilla extract
Fudge:
1/2 cup roasted almond butter
3 Tbsp maple syrup
2 Tbsp cacao powder or unsweetened cocoa powder
1/4 cup filtered water (or as needed)
For assembly:
3/4 cup chopped or sliced toasted almonds
Directions:
Combine coconut milk, almond butter, dates, and sea salt in a blender and blend until smooth. Pour into an ice cream maker and process according to directions. Alternatively, if you do not have an ice cream maker, pour it into a bowl, and whisk every half hour until it is to the consistency of a thick malt.
Meanwhile, whisk together the fudge ingredients until smooth, adding a little more water if too thick.
Pour 1/3 of the ice cream base into a freezer safe container with a lid then drop some of the fudge over it and sprinkle with the toasted almonds.  Repeat with another layer of ice cream, fudge and almonds, then another.  Swirl with a knife to marble the fudge (just a few times, not too much).  Place in the freezer with the lid on, and continue to freeze until firm enough to scoop (at least 4 hours or overnight). If it becomes too firm, simply let it sit out for 15 minutes before serving.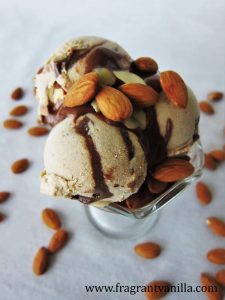 (Visited 224 times, 1 visits today)