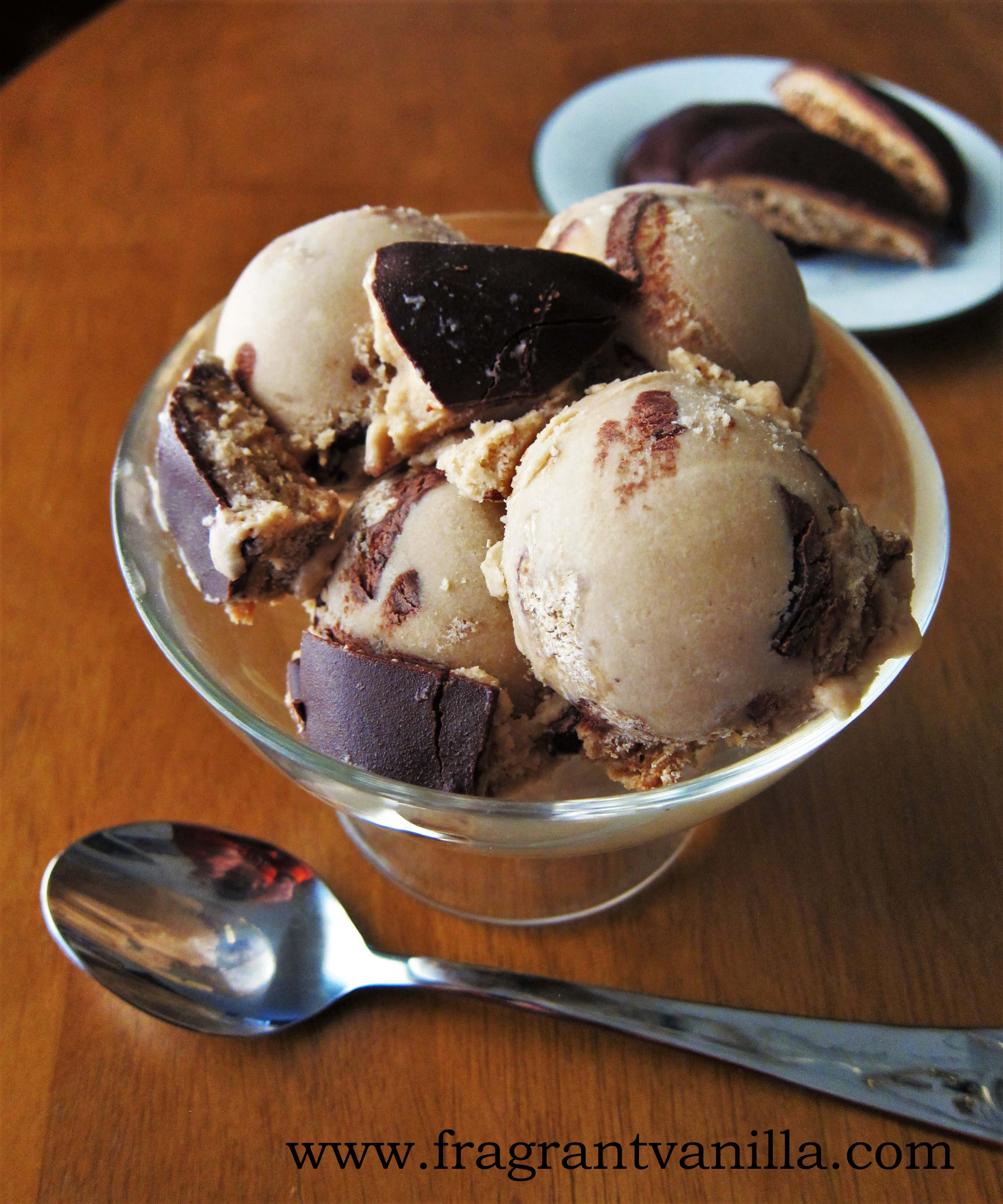 Vegan Tag-Along Ice Cream
Next to samoa Girl Scout cookies, tag alongs were always a favorite.  I have never been able to resist peanut butter and chocolate.  I have made raw tag along cookies, but this year I decided to bake some, and they turned out delicious. I made some buttery tasting drop cookies that reminded me of shortbread for the base, and they were perfect with the peanut butter and chocolate, tasting better than real tag along cookies.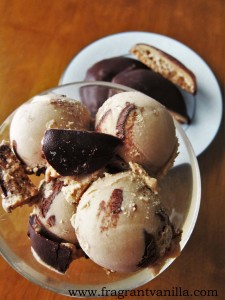 I wanted to make something with them.  Some ice cream.  I was craving ice cream, probably because the weather is warming up here.  So, tag along ice cream it was.  There was a time for a while a few years back when I would make ice cream every week, but I fell out of that habit, and I hadn't made any for probably half a year. I was kind of missing it.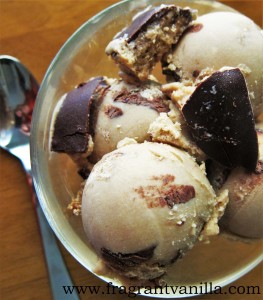 So, this was the perfect way to break that ice cream fast.  Eric loves tag alongs too, so I had the perfect person to share it with. I made a peanut butter coconut milk ice cream base, and it tasted heavenly.  Once the cookies were stirred in and it was frozen, even better.  This is waaaayyyy better than anything you can buy at the store.  So good.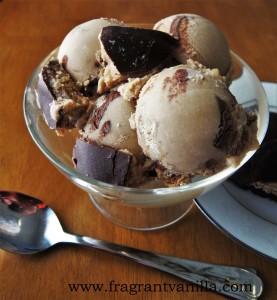 Vegan Tag-Along Ice Cream
Makes about 4 cups
Ice cream:
1 15 oz can full fat organic coconut milk
2/3 cup organic peanut butter
1/2 cup coconut sugar (or to taste)
1/4 tsp sea salt
2 tsp pure vanilla extract
2 cups vegan tag along cookies (recipe follows), cut into pieces
To make the ice cream, place all ingredients but the cookies into a high speed blender or food processor and process until smooth.  Pour into an ice cream maker, and freeze according to package directions.  Alternatively, if you do not have an ice cream maker, pour into a bowl, and place in the freezer, whisk every half hour until frozen. Once the ice cream has frozen (but not hardened, you want to be able to stir in the chunks) using either method, stir in the chunks and pour into a freezer safe container with a lid.  Allow to set in the freezer for a few hours at least until it is firm enough to scoop.  If it gets too hard ever, just let it sit on the counter for 15-20 minutes before serving.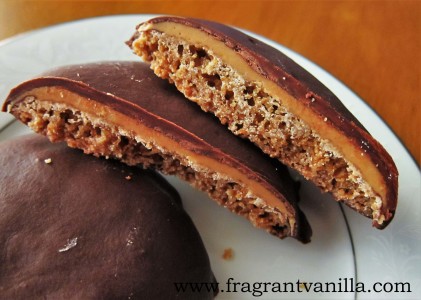 Vegan Tag Along Cookies
Makes 8 larger tag alongs
1 cup gluten free all purpose flour
1/4 tsp baking soda
6 Tbsp coconut oil, softened
1/4 cup plus 2 Tbsp coconut sugar
1 tsp pure vanilla extract
1/8 tsp sea salt
8 scant Tbsp organic peanut butter
1 1/2 cups chopped vegan dark chocolate
Preheat oven to 350F degrees.  In a small bowl, whisk together flour, and baking soda.  In a large bowl, beat together coconut oil, sugar, vanilla, and sea salt. Mix in dry ingredients until well combined. Chill about 15 minutes until the dough is not as soft and wet, and roll into little 1 inch balls.  Place on a parchment lined baking sheet, and chill in the fridge until a little more firm, about 10 minutes.  Transfer parchment and cookies to another (unchilled) sheet, and bake in the oven for 12-15 minutes until set.  Cool on the pan for about 5 minutes then remove to a wire rack to cool.
Once cool, spoon about 1 scant Tbsp over each cookie, and spread out so it lays flat.  Place the cookies in the freezer and chill until hard, about 20 minutes.
Meanwhile, melt the chocolate in the top of a double boiler, and once it is melted, dip each cookie into it (letting the excess drain off, I like to set mine on a fork) and set on a piece of parchment paper. Once they are all dipped, place in the freezer for about 15 minutes to harden.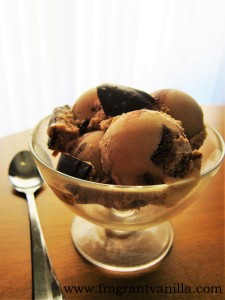 (Visited 85 times, 1 visits today)