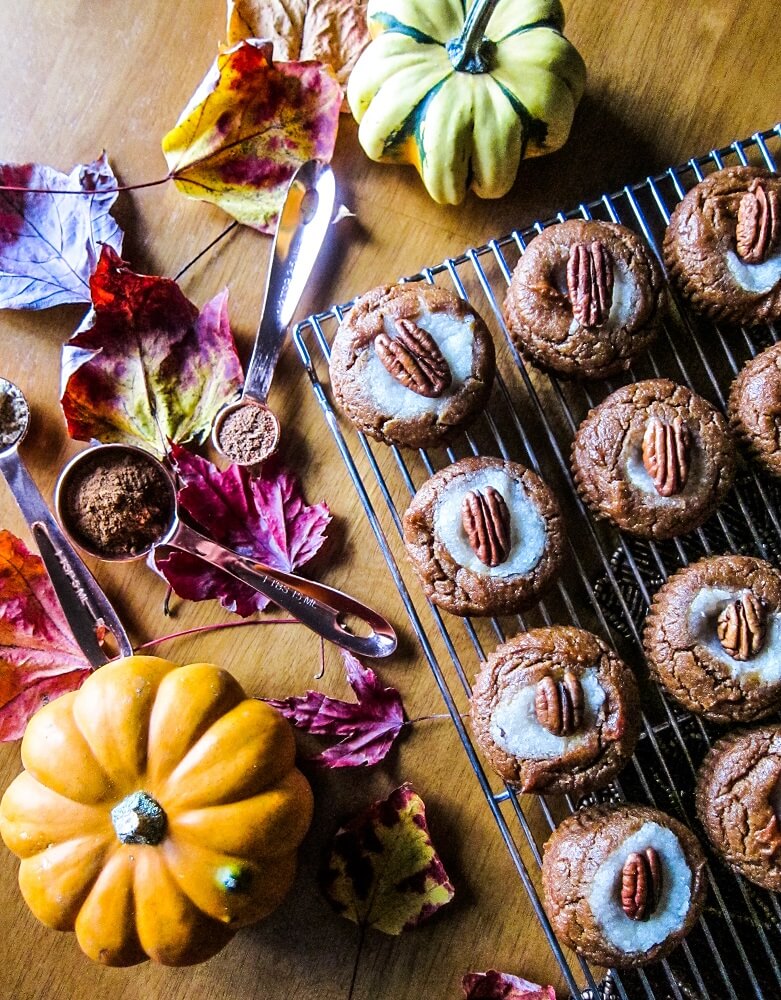 Vegan Sweet Potato "Cream Cheese" Muffins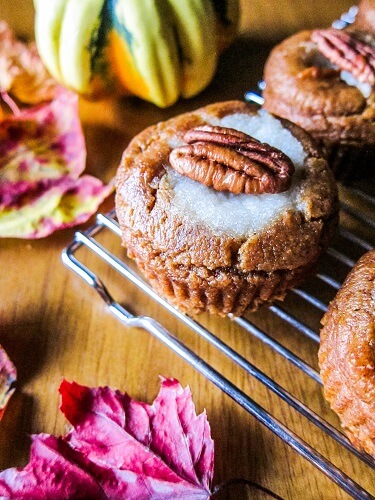 Pumpkin has been getting all the love around here, I am not going to lie, I admit I get a little obsessed in the fall, since I am pumpkin deprived the rest of the year and it is one of my all time favorite things.  But you know what else is my favorite thing?  Sweet potatoes and yams!  Which is why I decided to give some sweet potatoes the dessert treatment last week instead of just reaching for the canned pumpkin immediately.  Sweet potatoes are even sweeter than pumpkin and just as delicious in desserts after all.  I usually just eat them in the form of yam fries, my all time favorite sweet potato savory thing to make, but that is year round.  I feel like baking more sweet comfort food items like muffins around this time of the year, so that is what I made with the sweet potatoes!  Some Sweet Potato Cream Cheese Muffins!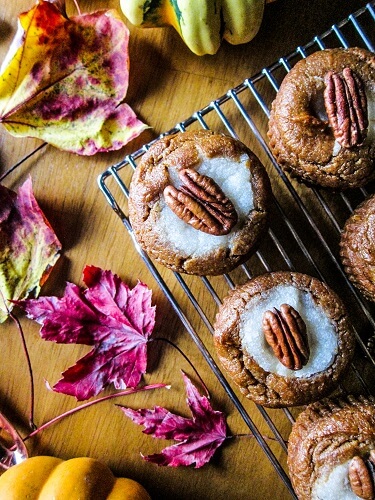 Often times also, I will roast sweet potatoes and have leftovers and that is what I use for these.  Just cut them in half, and place them cut side down in a 375F degree oven and roast until tender, about 45 minutes to one hour.  Let cool, then blend up in the blender or food processor and they are ready for using in recipes like this one. But of course you can get canned sweet potato puree at the store if you don't have time to roast them.  Just make sure the only ingredient is sweet potatoes and they aren't the sweetened type.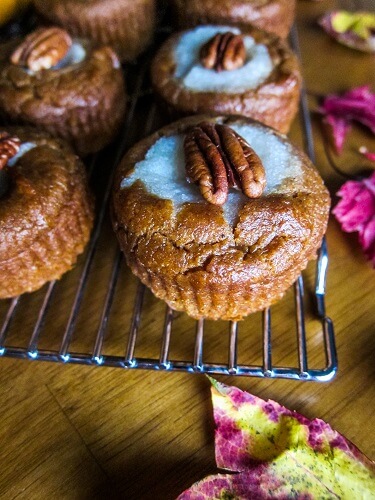 For these muffins, I wanted the base to be sweet but not use sugar, so I used dates to sweeten them along with the sweet potatoes to give them a nice soft texture.  They had a bit of a caramel flavor too thanks to the dates!  Also, I added a bit of cinnamon and nutmeg because they are lovely with sweet potatoes!  The batter tasted so good even before it was baked into muffins!  For the cream cheese, I wanted it to taste as rich as traditional cream cheese, so I used a mixture of Dastony raw cashew butter from Raw Guru and coconut cream (the unsweetened kind), plus a bit of maple syrup and it was heavenly!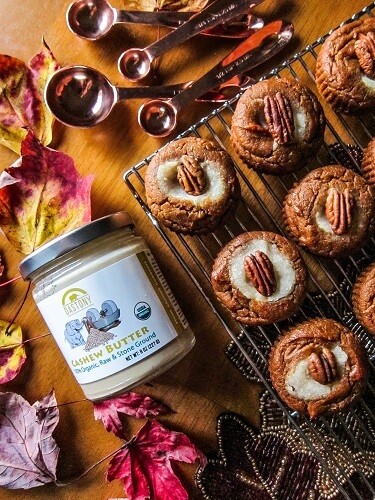 I could not wait to try these!  The elements tasted amazing even before assembling them and baking them, and they smelled heavenly while baking.  Luckily muffins don't take long to bake, so I didn't have to wait long.  They were sooo crave worthy!  The sweet potato base was soft and light with a caramel and spice flavor and it paired perfectly with the sweet, rich cream cheese filling!  These are kind of like cupcakes with cream cheese frosting but it is on the inside instead of the top!  If you are a fan of cream cheese frosting or filling and sweet potatoes, definitely give these a try!  It is the perfect time of year to do some baking!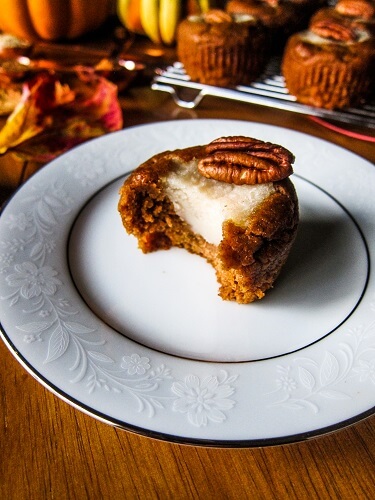 Vegan Sweet Potato "Cream Cheese" Muffins 
Makes 10 standard sized muffins
Ingredients:
"Cream Cheese" Filling:
1/3 cup plus 2 Tbsp thick coconut milk or unsweetened coconut cream (from the top of a chilled can)
1/3 cup Dastony raw cashew butter (or almond butter will also work here)
1 1/2 Tbsp maple syrup
1/4 tsp cider vinegar or lemon juice
1/16 tsp sea salt
1/2 tsp pure vanilla extract
2 tsp cornstarch
Batter:
3/4 cups Bob's Red Mill all purpose gluten free flour*
3/4 tsp baking soda
1/2 tsp baking powder
1/4 tsp sea salt
1/2 Tbsp cinnamon
1/4 tsp nutmeg
2/3 cup packed soft medjool dates, pitted, soaked in water for 30 minutes and 1/2 cup of the soaking water reserved
2 Tbsp Dastony raw cashew butter or almond butter
1 tsp pure vanilla extract
1/2 cup sweet potato puree
1 Tbsp apple cider vinegar
Directions:
Preheat the oven to 375F degrees and position rack in center of oven. Set out 10 standard sized muffin tins.
To make the cream cheese, whisk together all of the cream cheese ingredients until smooth, and set aside.
Whisk flour, baking powder, baking soda, spices and sea salt in a large bowl to blend well.  Set aside.
Place dates, reserved water, cashew butter, sweet potato puree, and vanilla extract into a blender, and blend until smooth, then whisk this blended mixture into the flour mixture until well blended. Whisk in the cider vinegar until bubbles form.
Transfer batter to prepared tins, filling them 2/3 full, then place the cream cheese mixture into a pastry bag (or ziplock bag with the corner cut off) and squeeze little of the cream cheese mixture into the top of each one (putting the tip about 1/4 inch into the batter).   Place in the oven, and bake cakes until tester inserted into center comes out clean, about 15-20 minutes.
Cool before enjoying, store any extra in the refrigerator.
*If you want to make these not gluten free, use organic whole wheat pastry flour instead, the same amount.
(Visited 754 times, 1 visits today)