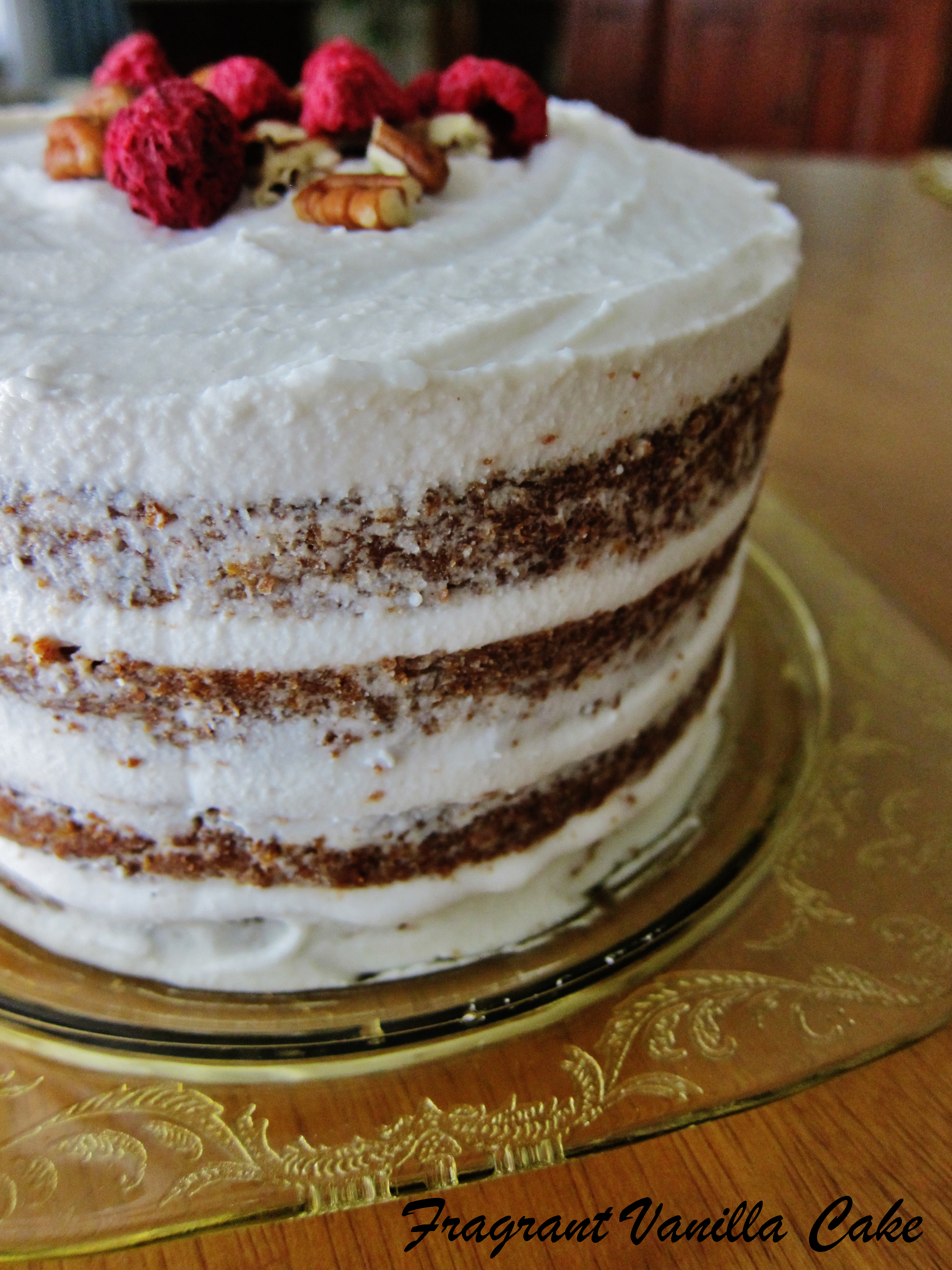 Vegan Summer Spice Cake (gluten free)

I apologize for my lack of sharing cake recipes lately, but it is all for good reason.  I am working on a vegan cake book, which I will tell you more about in the future since it is a ways from being published, but the cake recipes I have been making weekly have been going into that.  How's that for a tease?  Mean I know, but it will be worth it in the end. I am making some fabulous stuff!  But I couldn't take it anymore not sharing any cake recipes with you all for so long, so I decided that I needed to share the super delicious cake I made last weekend.  Summer Spice Cake. Spice cake is a Winter thing though...you may be thinking. But not this beauty.  You see, it has some special ingredients.  Local veggies given to me in my CSA box.  I looked at the carrots, zucchini and yellow summer squash and thought...spice cake!  I love zucchini cake and carrot cake with spices so I combined them and made this with some added yellow squash.  These are naturally sweet veggies so it was so sweet and delicious!
 
I added plenty of spice because I do not like wimpy spice cake.  I decided to go for 4 layers because its just so pretty!  I frosted it with a fluffy vanilla maple frosting that was so good I could have just eaten a bowl of it.  As a combination it was simply heavenly. I can not think of a better way to use an excess of veggies!  I can never resist sneaking them into things anyway when I come up with a recipe I can use them in.  My taste testers loved it as well, and said you would never know this is a healthier vegan dessert with veggies included. If you have a garden full of veggies, first, I envy you and second, you need to try out this cake!  I would share mine with you but since that is not possible...

Vegan Summer Spice Cake (gluten free)
Makes 1 6 inch 4 layer cake
2 6 inch cake pans
Cake:
1 1/2 cups All Purpose Gluten Free Flour
1 cup coconut sugar
1 1/2 tsp baking soda
1 tsp baking powder
1/2 tsp sea salt
1 Tbsp cinnamon
2 tsp ground ginger
1/4 tsp nutmeg
1 tsp cardamom
1/2 cup applesauce
1/4 cup virgin coconut oil
1 Tbsp pure vanilla extract
3/4 cup coconut milk at room temperature
2 Tbsp apple cider vinegar
1 cup shredded yellow summer squash and zucchini
1 cup shredded carrots
Frosting:
2 cans organic full fat coconut milk, chilled
3/4 cup raw coconut nectar or maple syrup
1/2  tsp sea salt
2 tsp pure vanilla extract
1 tsp maple extract
1 3/4 cups coconut butter, warmed to liquid
Preheat the oven to 375 degrees and position rack in center of oven. Line two six-inch-diameter cake pans with 2-inch-high sides with parchment paper. Coat parchment paper and pan sides lightly with coconut oil so that the cake doesn't stick and line the bottom of the pan with a piece of parchment fit to the pan.
Whisk flour, sugar, baking soda, sea salt, and spices in a large bowl to blend well. Whisk applesauce, oil, coconut milk, and vanilla extract together in small bowl to blend well, then whisk into the flour mixture until well blended. Whisk in the cider vinegar until bubbles form. Fold in the zucchini and carrots.
Transfer cake batter to prepared pans and bake cakes until tester inserted into center comes out clean, about 30 minutes.
Cool cakes completely in pan on rack, about 1 hour. Cut around sides of pan to loosen. Turn cakes out onto platter; peel off parchment paper. Let cool completely, then place in the fridge to chill until very cold to make slicing easier. When chilled, slice cakes horizontally in half so that you have 4 layers.
Meanwhile, to make the frosting, combine all ingredients but the coconut butter, in a high speed blender or food processor and blend until smooth.  With the motor running, add the coconut butter and process a minute more (if it starts to get lumpy at all during the process it is just the fat separating because it is 2 different temperatures.  Just continue to blend until it is smooth, and it will get warm so it will just have to chill longer). Pour the frosting into a bowl and let sit in the freezer until the consistency of whipped cream, whisking every 15 minutes (this may take anywhere from 15 minutes to hour to an hour depending on how warm it has gotten and which appliance you used).
When ready to frost, place one cake layer on a plate. spread frosting about 1/2 inch thick over the first layer, then top with the second.  Repeat the frosting, then top with another cake layer, then more frosting then the last cake layer. Spread remaining frosting over the top and down the sides of the cake.
Store any leftover cake in the refrigerator.
***if you would like a 4 layer 9 inch cake, double this entire recipe and bake in two 9 inch cake pans and it may take twice as long to bake.
(Visited 433 times, 1 visits today)