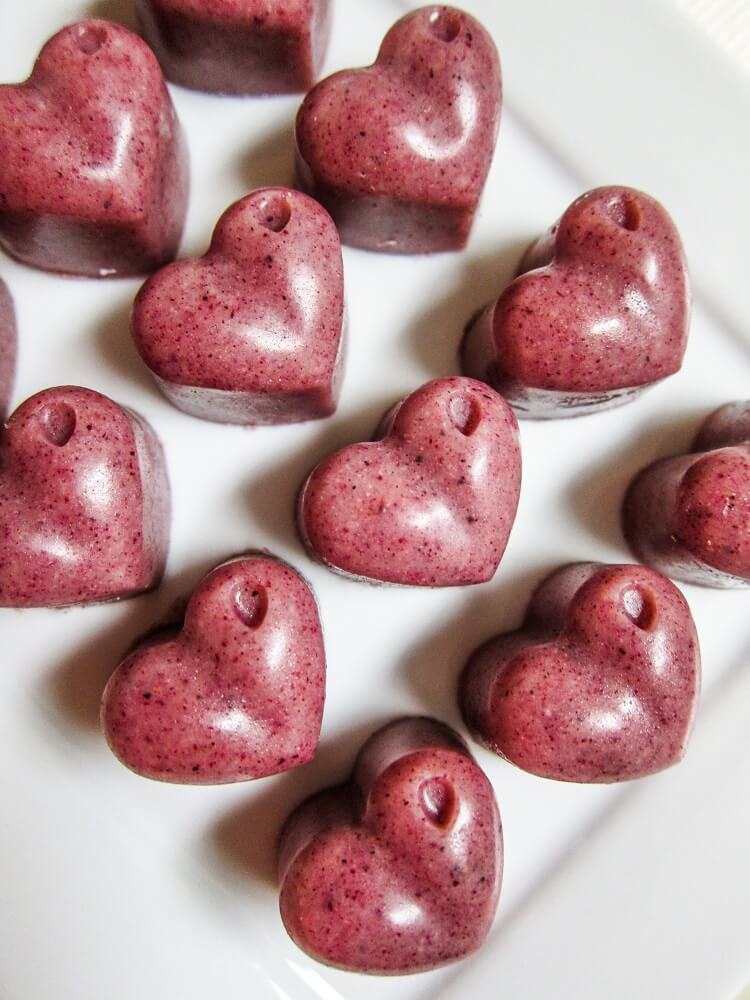 Vegan Strawberry White Chocolates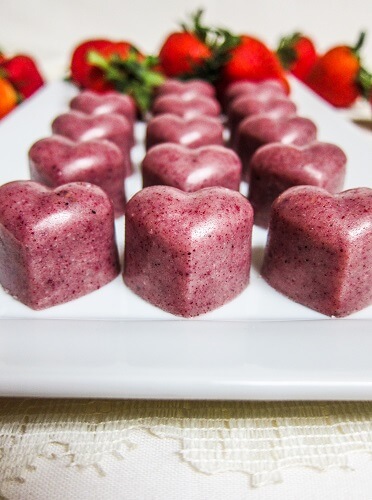 When I was little I was actually a bigger fan of white chocolate than dark or milk chocolate. I guess I have just preferred vanilla over chocolate most of my life, like whenever I had a choice of cupcakes it was always vanilla and not chocolate. My tastes have somewhat changed now I think the dark chocolate is catching up to the white as far as which I prefer, but I do still like to keep some white chocolate on hand along with my dark for when I want a bite of something sweet. I don't buy my white chocolate at the store though, since most commercial brands don't even use cacao butter anymore and use corn syrup instead of sugar plus of course milk (it is hard to even find a vegan white chocolate). So I make my own vegan version at home!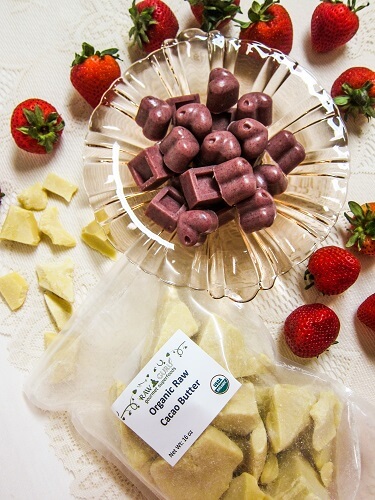 This week, I decided to make some vegan strawberry white chocolates, just because that sounded like am amazing combination of flavors. Raw Guru had just sent me some of their raw cacao butter, so it was perfect! Real white chocolate has to have good quality cacao butter or it is not really chocolate at all. Theirs has such an amazing aroma and flavor!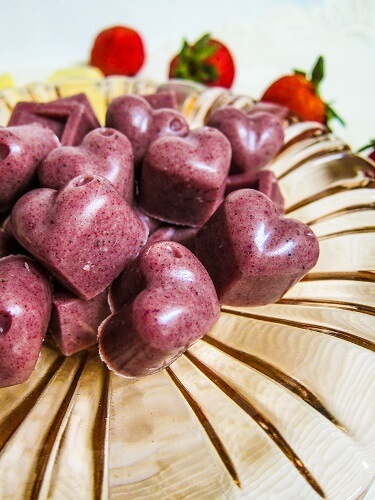 I just mix the cacao butter with some raw cashew butter, coconut butter, vanilla, and maple syrup to make the white chocolate and what results is creamy, dreamy melt in your mouth delicious white chocolate! I flavored it with freeze dried strawberry powder for a summer twist! Why the powder and not the actual berries? Well, it doesn't add any excess moisture which would ruin the texture of the white chocolates. But it does load them up with strawberry flavor.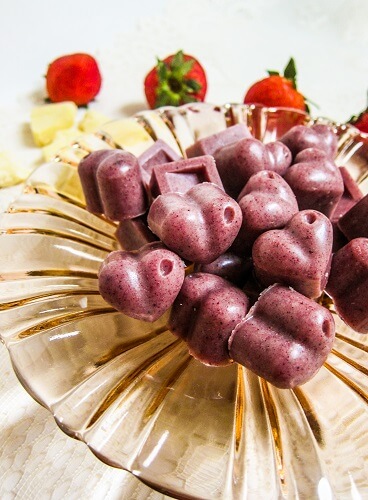 They turned out heavenly! Delicious little bites with the aroma and rich flavor of white chocolate plus the sweet berries. It is kind of hard to eat one, just saying. I love the pink color that they have too! If you are obsessed with all things strawberry like I am right now, give these a try!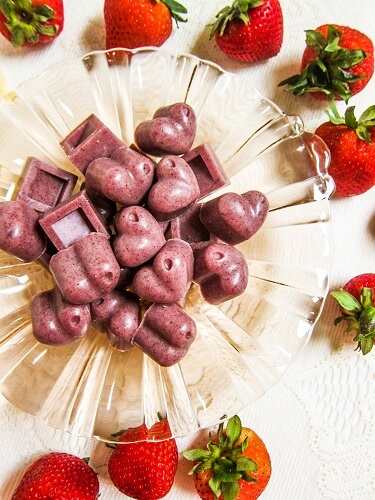 Vegan Strawberry White Chocolates
Makes 24
Ingredients:
1/3 cup Raw Guru cacao butter (2 oz)
3 Tbsp raw cashew butter
1/3 cup coconut butter
1 tsp pure vanilla extract
3 Tbsp maple syrup (or to taste)
1/8 tsp sea salt
1 Tbsp freeze dried strawberry powder*
Instructions:
Combine cacao butter, cashew butter, vanilla, maple syrup,  and sea salt over a double boiler, and whisk until smooth.
Whisk the strawberry powder into the white chocolate.
Pour into chocolate molds, and place in the freezer until heard, which can take 30 minutes to 1 hour depending on how warm it is.
Pop chocolate out of molds and enjoy!
Store in the refrigerator for a month or an airtight container in the freezer for up to three months.
*You make freeze dried strawberry powder by blending freeze dried strawberries in a blender or spice grinder until they are a fine powder. I get my freeze dried strawberries at Trader Joes or Aldi.
(Visited 287 times, 1 visits today)