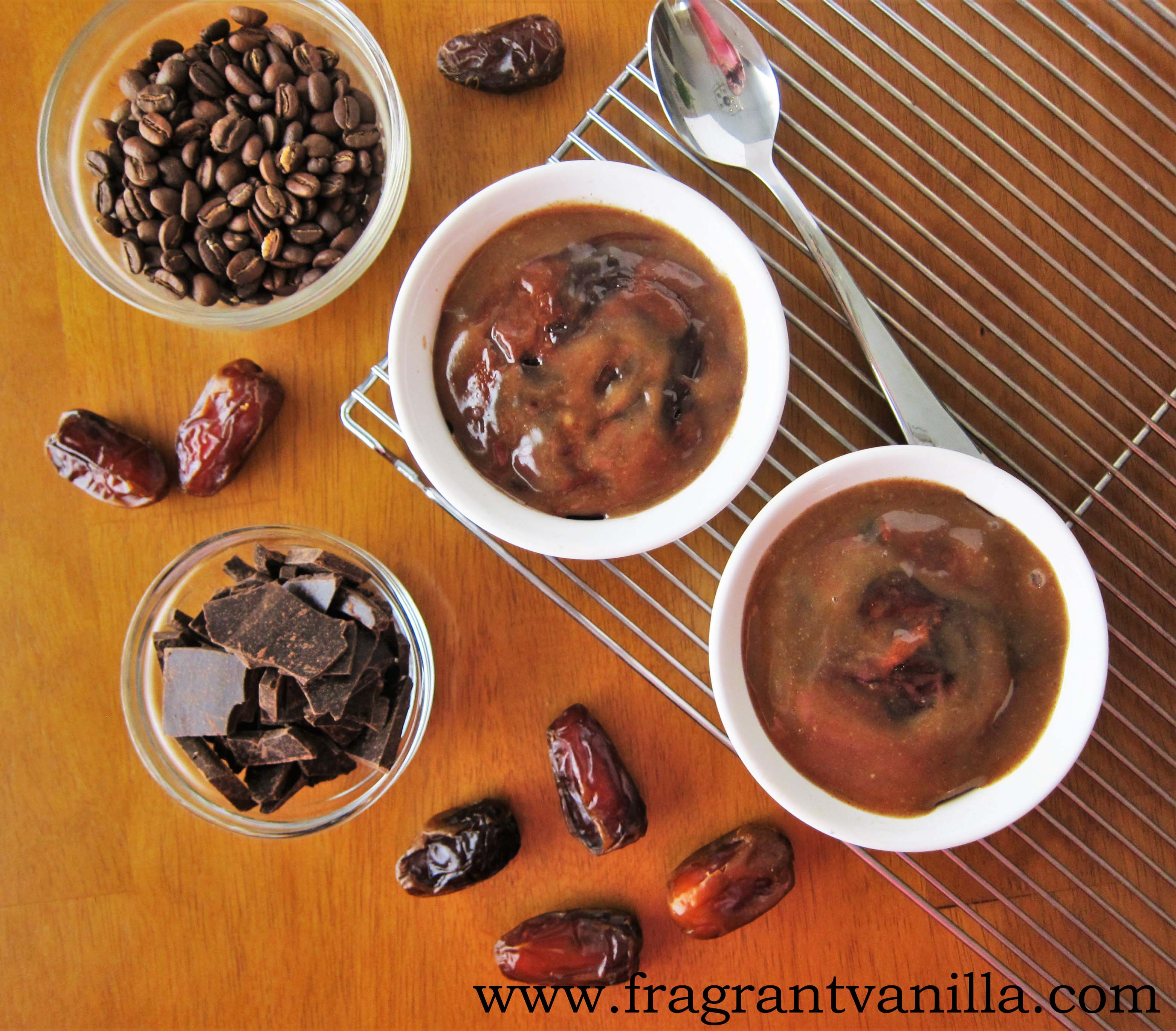 Vegan Sticky Toffee Mocha Pudding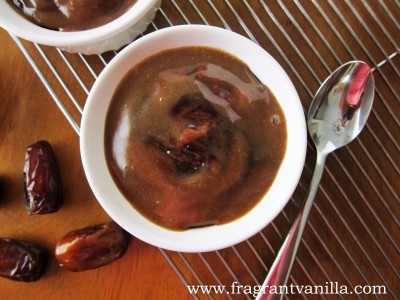 When I was in high school, every Sunday after church my Mom and I would stop at this tiny little local coffee shop.  They had the best tasting coffee I had ever had. When I first started going there I would order a dark mocha, and my Mom would order a white chocolate mocha.  They were sooo good.  Definitely dessert in a cup.  Which is why eventually my large dark mocha turned into a large Americano when I cut out refined sugars. Anyways, it always smelled so good in that shop and it was something I looked forward to.  I no longer drink coffee (I eat it in desserts sometimes but that is it), but I love the smell.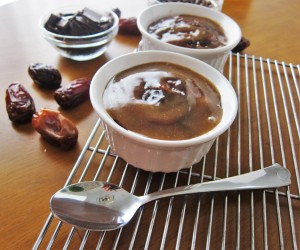 My Mom was browsing some of my recipes and she came across a sticky toffee pudding.  She then got it in her head that she wanted some, but modified slightly.  With coffee and chocolate added.  She asked me if I would make her some, and how could I say no?  It sounded so good!  I mean, sticky toffee pudding is already really good, moist caramelly cake filled with dates, bathed in a caramel syrup...yuuuummmm! One of my favorite things!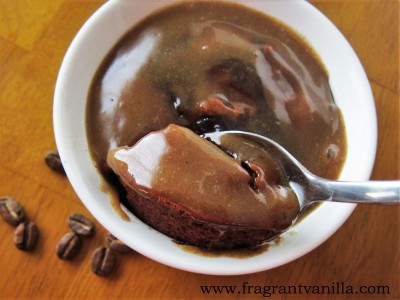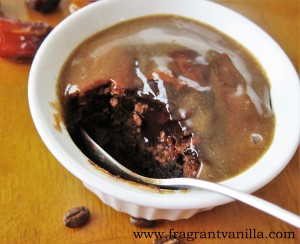 I added some good quality brewed coffee that my Mom supplied me with to the batter for the pudding to give it just the right amount of coffee flavor.  Also, I had to add a bit of cacao powder and chocolate chunks to make this mocha.  It smelled absolutely amazing while baking.  I topped it off with a quick "caramel" sauce, and it was ready to dive into.  Because this is something that must be enjoyed warm while the chocolate is still ooey gooey, and the cake is super soft.  OMG...was it ever heavenly!  My Mom loved it too, and she said it was exactly as she had pictured it to be.  It was perfect, because the recipe made two, so we each had one!  If you are looking for something special to make for Mom on Mother's Day in the form of dessert, think about these little bowls of deliciousness.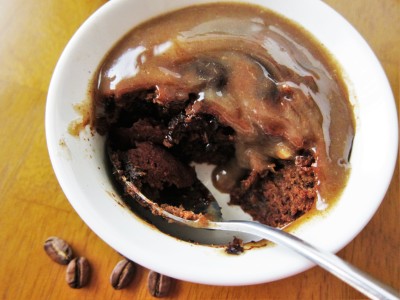 Vegan Sticky Toffee Mocha Pudding
makes 2
Cake:
1/4 cup gluten free all purpose flour
2 Tbsp unsweetened cocoa powder
1/4 tsp plus 1/8 tsp baking soda
1/4 tsp baking powder
1/8 tsp sea salt
1/4 cup soft medjool dates, pitted, and soaked for 30 minutes, 2 Tbsp of the water reserved
2 Tbsp raw pecan butter
1/2 tsp pure vanilla extract
1/2 tsp maple extract (optional)
1/3 cup strong coffee
1/2 Tbsp apple cider vinegar
1/3 cup medjool dates, pitted and chopped into small pieces
1/3 cup vegan chocolate chunks
Sauce:
2 Tbsp smooth pecan butter or almond butter
1 Tbsp maple syrup
filtered water as needed
Preheat the oven to 375F degrees and position rack in center of oven. Oil a 2 one cup ramakins with coconut oil. Whisk flour, cacao powder, baking powder, baking soda, sea salt, in a large bowl to blend well. Place dates, reserved water, pecan butter, vanilla and maple extracts, and coffee into a blender, and blend until smooth, then whisk this blended mixture into the flour mixture until well blended. Stir in dates and chocolate chunks. Whisk cider vinegar into  the batter until bubbles form.
Transfer pudding to ramakins and bake until tester inserted into center comes out somewhat clean, about 20- 24 minutes (do not overbake).
Whisk together the sauce ingredients until smooth and pour over cake in ramakin. Enjoy!
(Visited 153 times, 1 visits today)