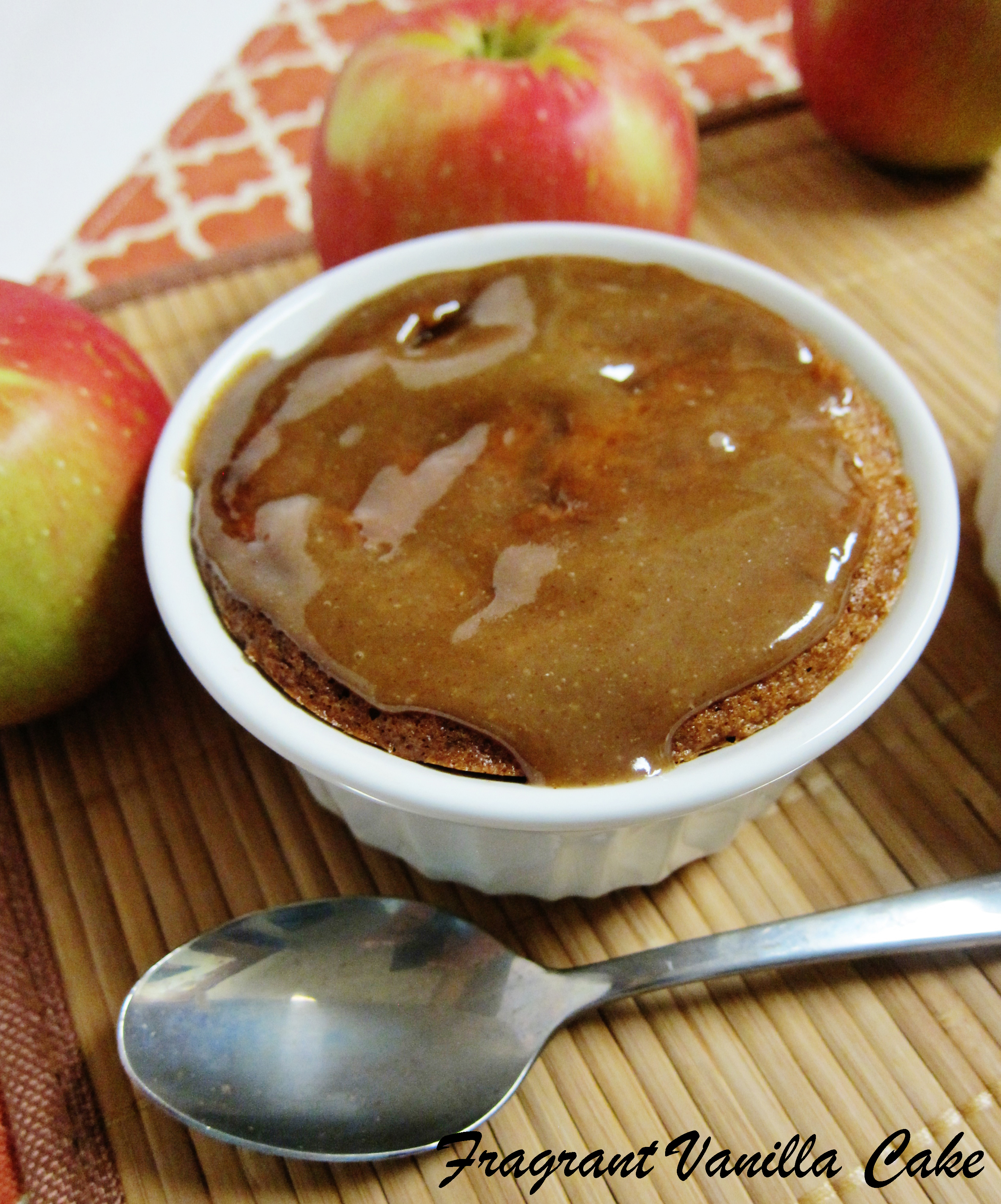 Vegan Sticky Toffee Apple Pudding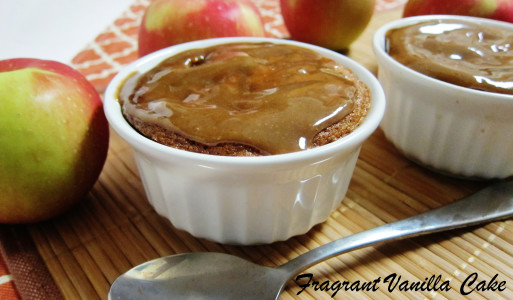 Last week, after Eric and I went to the apple orchard he told me I should make pudding with some of the apples.  I have never actually heard of apple pudding, so I had to ask him to elaborate, and what he described to me sounded like sticky toffee pudding but with apples for extra goodness. A soft baked pudding with a caramel like flavor, sweet apples and sauce.  Sounded good to me, so I decided to make this.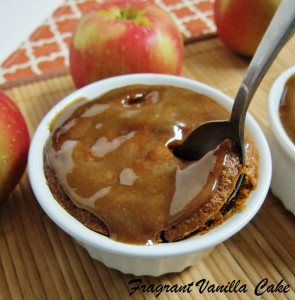 I have made sticky toffee pudding before, so I made this very similar, only substituting applesauce for the most of the usual oil and adding in chopped apples with the dates.  So, this is actually a lower fat dessert believe it or not, but you would not be able to tell it is so scrumptious!  The dates and apples melt into the cake part creating a caramel apple cake and it is just crave worthy.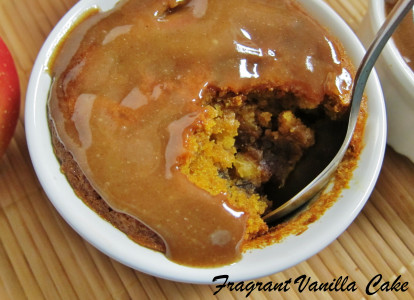 I topped it off with a simple caramel like sauce made from maple syrup and a little pecan butter and it was perfect. The only thing I might add is some cool vanilla ice cream on top of the warm dessert.  I am a big fan of that sort of thing...different temperature and texture sensations in dessert. This is quick to make, so the perfect dessert for a weeknight when you and your someone special want something sweet.  Because it makes two servings, it is perfect for two!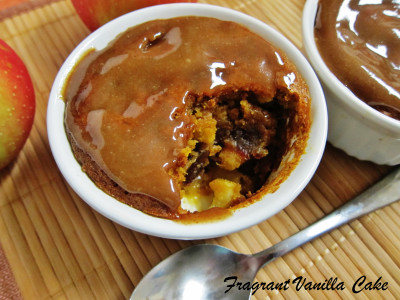 Vegan Sticky Toffee Apple Pudding 
makes 2
Cake:
1/4 cup plus 2 Tbsp gluten free all purpose flour
1/4 cup coconut sugar
1/4 tsp baking soda
1/4 tsp baking powder
1/8 tsp sea salt
1/4 cup applesauce
1 Tbsp melted coconut oil
1/2 tsp pure vanilla extract
1/2 tsp maple extract (optional)
2 Tbsp filtered water
1/2 Tbsp apple cider vinegar
1/3 cup medjool dates, pitted and chopped into small pieces
1 small apple, chopped
Sauce:
2 Tbsp smooth pecan butter or almond butter
1 Tbsp maple syrup
filtered water as needed
Preheat the oven to 375 degrees and position rack in center of oven. Oil a 2 one cup ramakins with coconut oil. Whisk flour, baking soda, salt, and sugar in a large bowl to blend well. Whisk oil, maple extract, vanilla extract, and water together in small bowl to blend well, then whisk into the flour mixture until well blended. Whisk in cider vinegar until pale swirls form in the batter and it is well combined. Stir in the dates and apple. Transfer cake batter to ramakins and bake until tester inserted into center comes out somewhat clean, about 24 minutes (do not overbake).
Whisk together the sauce ingredients until smooth and pour over cake in ramakin.  Enjoy!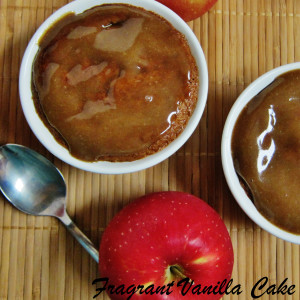 (Visited 509 times, 1 visits today)