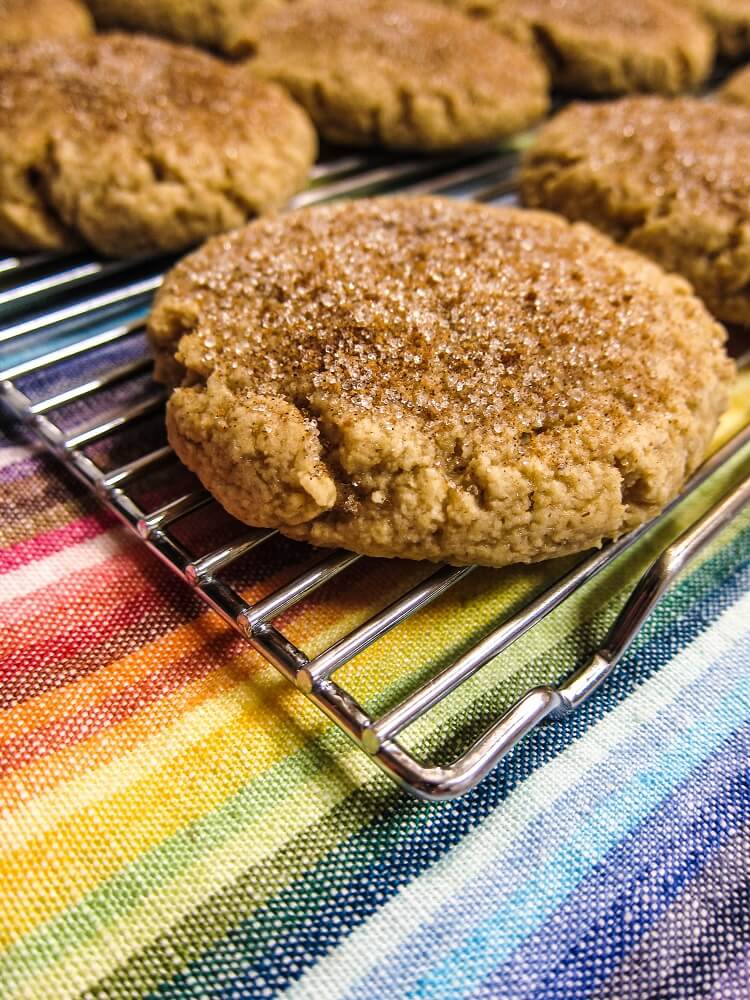 Vegan Spicedoodles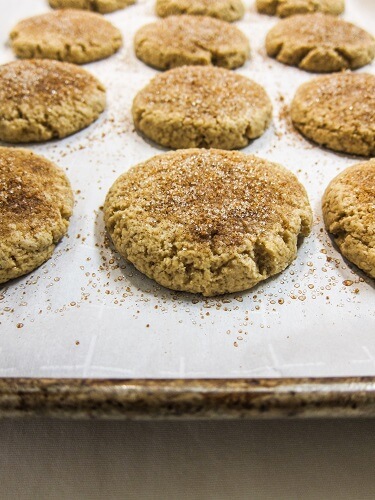 Snickerdoodles are a fairly common cookie, but I actually had never tried one until I was a senior in high school. I remember the first time I had one, it was at a coffee shop at a ski lodge with my friend, and she asked me if I wanted to split one with her since they were pretty large. At first I was wondering why she didn't just pick the chocolate chip cookie, but then when I actually tried it, I was pleasantly surprised with how good it was. It wasn't just your standard sugar cookie. Yes, it had the rich texture and a nice soft and chewiness to it, but it had the aroma and flavor of cinnamon as well. I then decided that I liked snickerdoodles and a few weeks later we even attempted to make some at home. They didn't turn out so perfect because we made them way too big and too close together, but they still tasted good.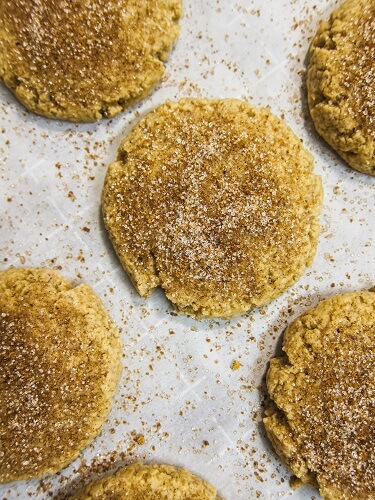 They aren't something that I make often, but when I do, I always wonder why I don't make them more often if that makes sense. I guess half the time what I make for cookies are requests from my family and friends. But last week I decided to make some soft sugar cookies (not the cut out kind), but then they happened to morph into snickerdoodles, because that sounded even better. I love cinnamon and sugar on things, I think it goes back to the days when I would beg my Mom to make me some cinnamon sugar toast as a kid.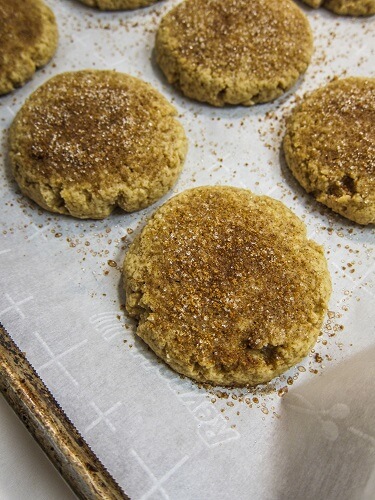 I have made vegan snickerdoodles before as an adult, but I actually like to add more spices than just cinnamon now hence me calling them "spicedoodles" in this post. Specifically I used some Chinese 5 spice powder in them, and I really loved that combination of spices with the sugar cookie.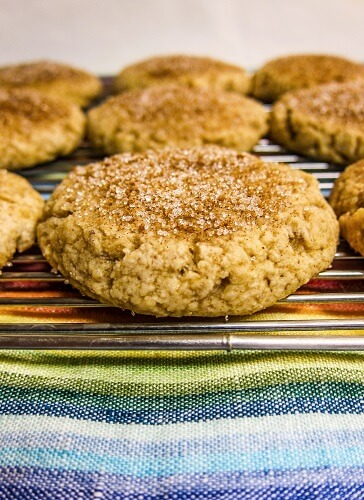 I used a combination of cashew butter and coconut butter to make the dough rich and delicious and it had a nice smooth consistency. Of course it had to have vanilla as well, and I used maple sugar to sweeten it because I felt that it would go good with the spices. They smelled amazing while baking and I could not wait to try one! I did not wait until they cooled completely I enjoyed one warm and it was heavenly! If you are a fan of snickerdoodles, give these a try for a twist!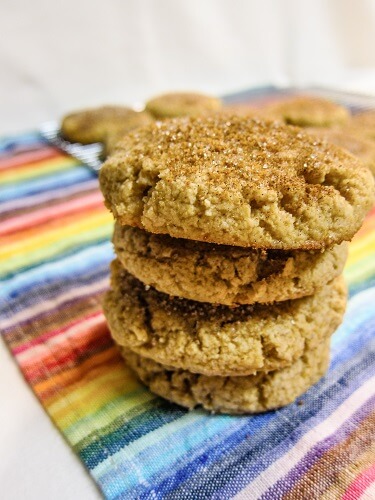 Vegan Spicedoodles
Makes 24 cookies
Ingredients:
2 Tbsp ground golden flax seed
1/4 cup plus 2 Tbsp filtered water
1/2 cup light coconut milk
3/4 cup coconut butter, warmed to liquid
3/4 cup raw cashew butter
1 1/2 cups maple sugar or coconut sugar, plus more for sprinkling
1 teaspoon vanilla extract
1 teaspoon baking soda
1/2 teaspoon sea salt
3 cups organic whole wheat pastry flour
1 tsp Chinese 5 spice powder
Instructions:
In a small bowl, whisk together the flax seed and filtered water. Set aside in the refrigerator for 15 minutes.
In a large bowl, mix coconut milk, coconut butter and cashew butter with maple sugar and mix until well combined.
Mix in the vanilla extract and flax mixture until well combined.
Add the baking soda, salt, then the flour, a cup at a time, mixing between each addition, until well combined.
To bake, Preheat your oven to 350F degrees. Line 2 large baking sheets with parchment paper. Roll balls into about 1 1/2 inch balls, and place on prepared cookie sheets a couple inches apart. Flatten slightly with the bottom of a glass dipped in sugar.
Mix together 2 Tbsp sugar and the Chinese 5 spice powder, and sprinkle over the cookies.
Place in the oven, and bake for about 15-18 minutes, until puffed and just starting to brown slightly. Remove from the oven and let cool on the pan a few minutes, then remove to a wire rack to cool. Repeat with remaining cookies and let cool before enjoying.
(Visited 135 times, 1 visits today)