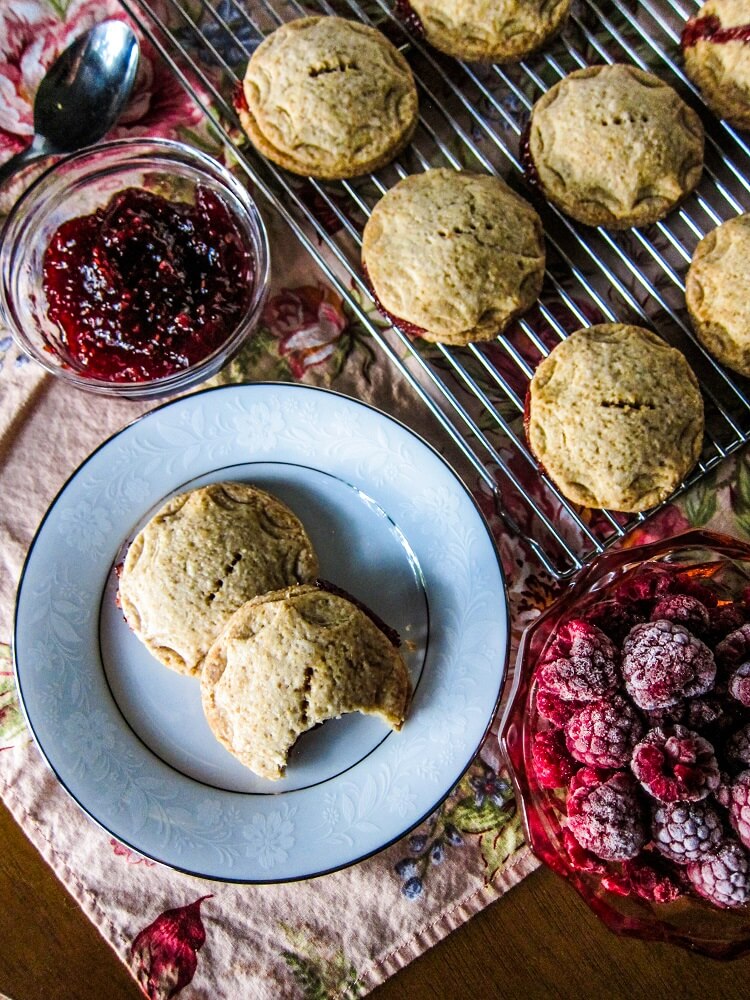 Vegan Raspberry Lavender Pie Cookies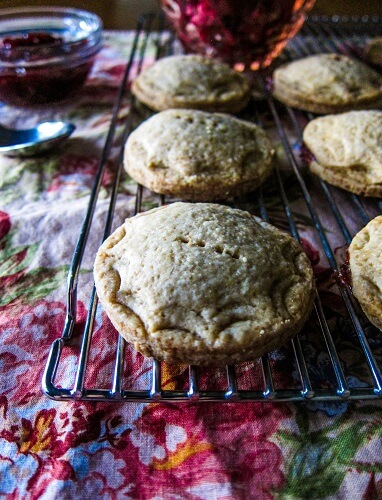 Raspberries are my all time favorite fruit. Maybe because they are somewhat abundant here in Minnesota and I ate a lot of them as a kid. Or because they have a season limited to a couple of months here so they also seem somewhat special. Yes, you can buy them year round shipped in from other places, but they are definitely best this time of the year when they are local. So, I have been making a lot of things with raspberries lately.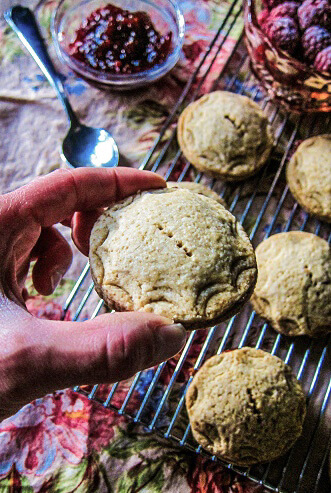 Last week I thought some raspberry pie sounded good but I didn't want to make a giant pie so I decided on mini pies instead. When I say mini, I mean really mini as in pie cookies. I have made them before in other flavors so I figured why not raspberry?! Plus they are all cute and shareable and perfectly portioned for a few bites!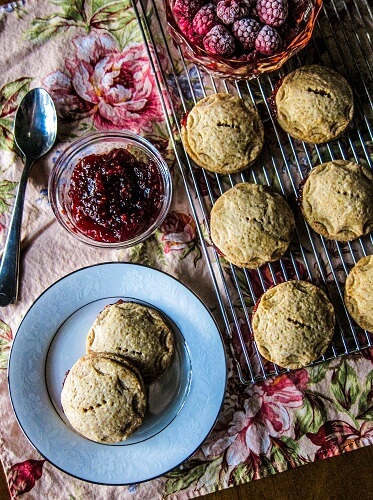 I also decided to make them a little fancier and add a touch of lavender to them. Berries and lavender are so heavenly together! These were easy to make. You just make a simple pie crust dough (the trick is not to completely over-mix it), then roll it out and have fun cutting it into cute little circles that you then fill with jam and another piece of dough. I felt kind of like a kid playing with play dough.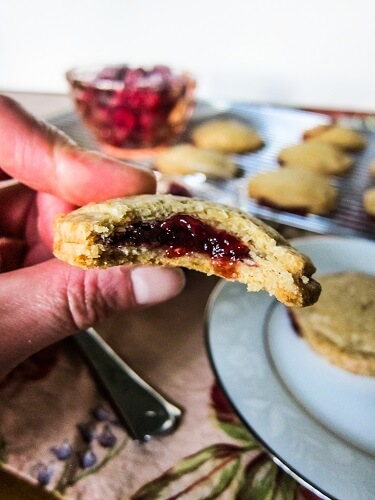 They baked up beautifully and in much less time than an actual pie would have. Also most importantly they turned out super delicious! The pie crust was buttery and rich and the raspberry filling sweet and gooey! If you love fruit pies, and have raspberries on hand, give this recipe a go!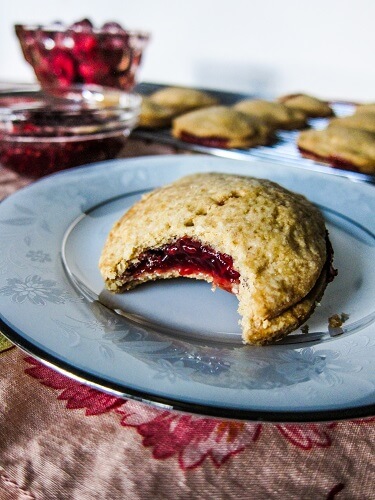 Vegan Raspberry Lavender Pie Cookies
Makes 18
Crust:
Filling:
1/2 cup mashed raspberries mixed with 1 Tbsp maple sugar and 1 tsp cornstarch or 1/2 cup vegan raspberry jam
1/2 tsp dried lavender flowers
Topping:
coconut milk or aquafaba for brushing tops
maple sugar or coconut sugar for sprinkling
Instructions:
Preheat oven to 375F degrees.
To make the crust, in a large bowl, mix together flour, sugar, sea salt, and spices.
Cut in coconut oil with a pastry blender or 2 knives until it is in pea sized pieces. Mix in just enough water to create a smooth dough that holds together but isn't too sticky. Add more water if needed, and knead slightly until a smooth dough is created.
Roll out into a large rectangle 1/8 inch thick using parchment underneath and floured rolling pin, and cut into 36 circles with a cookie cutter.
Mix the jam with the lavender.
Spoon the raspberries or jam by the tsp onto half of the prepared little crust circles, and cover with the top pieces of dough (I used a small spatula to carefully move them), pressing the edges and crimping with a fork.
Brush very lightly with a little coconut milk, then sprinkle with a little maple sugar. Place the pan in the oven.
Bake for about 30 minutes until the crusts are starting to brown lightly. Remove from oven and let cool on a wire rack until warm.
(Visited 676 times, 1 visits today)