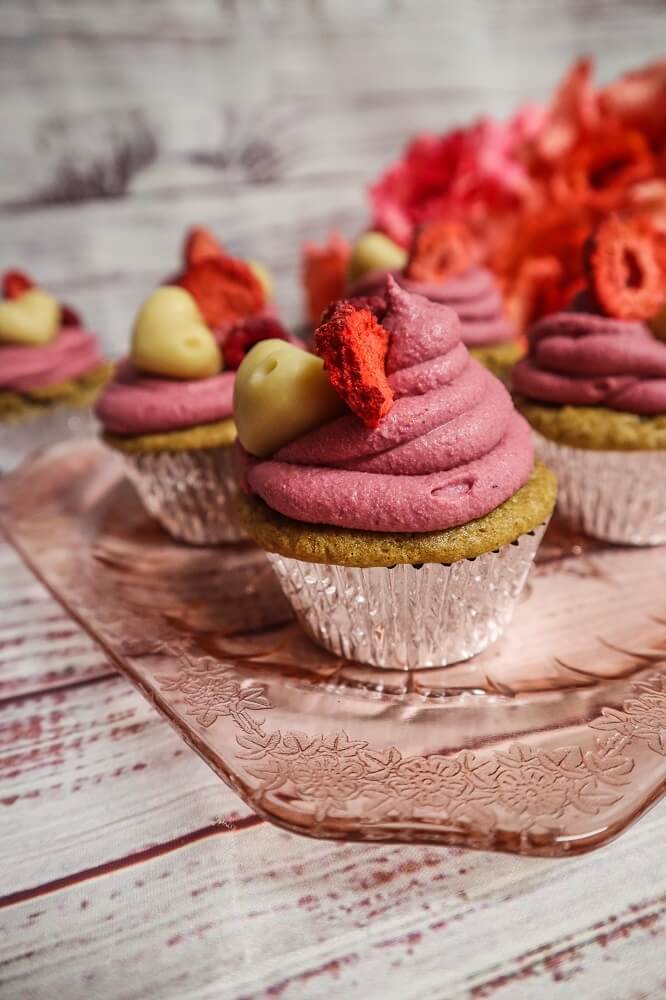 Vegan Raspberry Cupcakes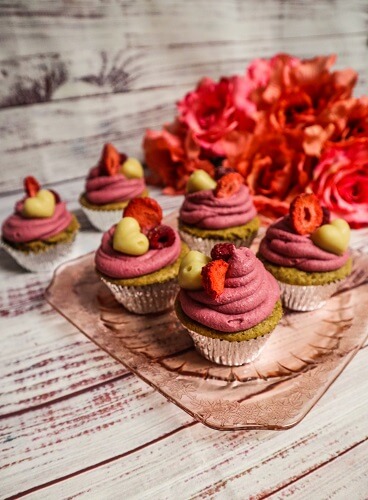 I started this blog 11 years ago last week, and although it seems like I have been making recipes forever I still can't believe it has been that long! I started this blog back in 2010 as a way to share recipes with others, since before that I had simply been posting them on Facebook and honestly I never thought so many people would appreciate them or make them!  Let me tell you, I appreciate all of you that enjoy my recipes and make them, I am so happy to be able to share with you! I used to make a lot more recipes, since I had more time back in the day, and now it is down to a few a week, but I am still enjoying sharing!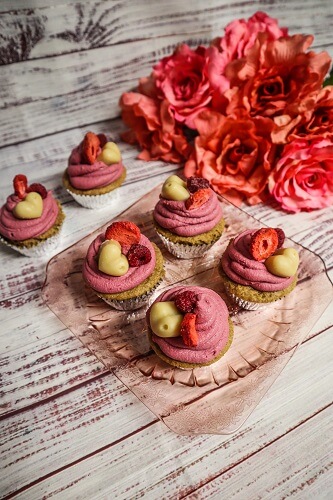 This year was a bit challenging since we remodeled my kitchen and I wasn't able to use it for a while, and life happened and got busy, but I feel like I have still made some stuff that I hope you appreciated too! I will continue to make and post my recipes, since it is such a big part of my life, and I enjoy creating new things so I might as well document it and share it right?!  I decided to make some raspberry cupcakes for my blogaversary this year to celebrate!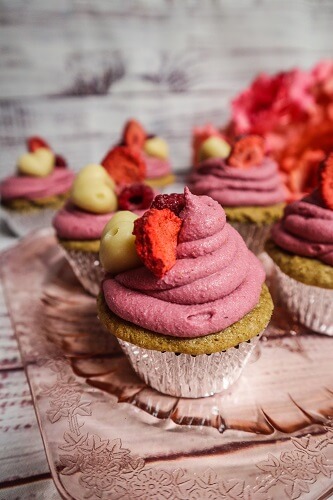 Because I love filled cupcakes, and I love raspberries and I haven't made any in so long! Plus it just seemed perfect for Valentine's Day! These are heavenly!  I made a simple vanilla cake for the base, which is really easy to make, just whisk it together, and bake!  It doesn't have any oil, or butter just full fat coconut milk which is plenty rich for the cake to be moist. The thing I love about cupcakes is they bake up so much faster than actual cake.  These made my kitchen smell amazing!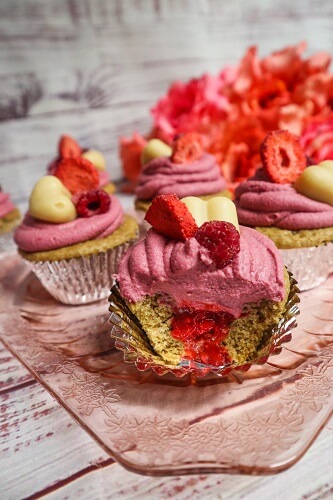 For the frosting, I used a coconut cream (basically just full fat coconut milk with lots of cream), and freeze dried raspberries to give it plenty of raspberry flavor.  It tasted like raspberry cheesecake!  Sooo heavenly!  I could not stop tasting it!  Lastly, I filled these cupcakes with raspberry jam!  They were so heavenly!  A vanilla and raspberry lover's dream!  If you are a raspberry fan, definitely give these a try!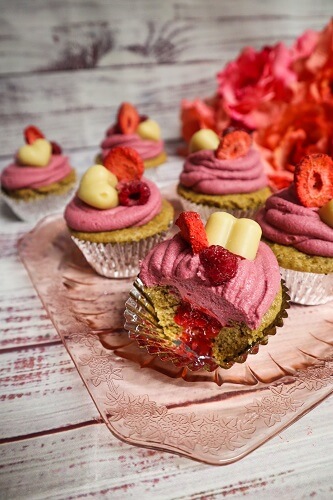 Vegan Raspberry Cupcakes
Makes 16 cupcakes
Ingredients:
16 silicone muffin tins, or foil muffin tins
Cake:
1 3/4 cups whole wheat pastry flour
1 1/2 baking soda
1 tsp baking powder
1/2 tsp sea salt
1 cup maple sugar or coconut sugar
2 cups full fat coconut milk (the thick kind, I prefer Thai Kitchen brand) at room temperature
1 Tbsp pure vanilla extract
2 Tbsp cider vinegar
Frosting:
1 1 15 oz can full fat organic coconut milk, at room temperature
1/2 cup raw cashew butter or macadamia nut butter (or additional coconut cream from the top of the can for a nut free version)
3/4 cup freeze dried raspberries
1/4 cup maple syrup
pinch sea salt
1 tsp pure vanilla extract
1/2 cup plus 2 Tbsp coconut butter (NOT OIL), warmed to liquid
natural vegan food coloring (optional), I used 1/2 tsp beet powder for pink
  Filling:
3/4 cup raspberry jam (about)
Instructions:
Preheat the oven to 350F degrees and position rack in center of oven.
Set out 16 muffin tins.
Whisk flour, baking soda, sea salt, and sugar in a large bowl to blend well.
Whisk coconut milk and vanilla extract together in small bowl to blend well, then whisk into the flour mixture until well blended.
Whisk the cider vinegar into the batter until bubbles form.
Transfer cake batter to prepared tins and bake cakes until tester inserted into center comes out clean, about 15-20 minutes.
For the frosting, combine all ingredients in a blender and blend until completely smooth. Pour into a bowl and place in the freezer until it is thick like whipped cream (whisking every so often), about 45 minutes to one hour.
Meanwhile, using a tsp or a knife, scoop a divet into the center of each cupcake (you can eat the scraps, you won't need them for the rest of the recipe).
Spoon the raspberry jam into the center of each cupcake.
Pipe or spread the frosting on top of the cupcakes, and serve!
(Visited 564 times, 1 visits today)