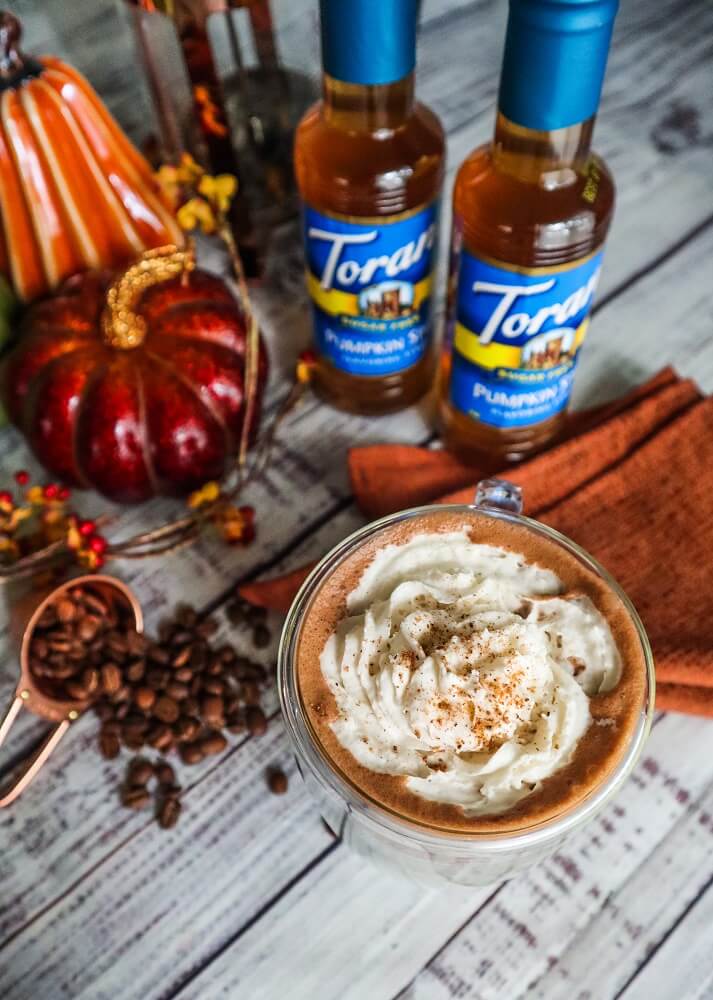 Flavor Fall! With Torani Sugar Free at Walmart


This post is sponsored by Torani but the content and opinions expressed here are my own.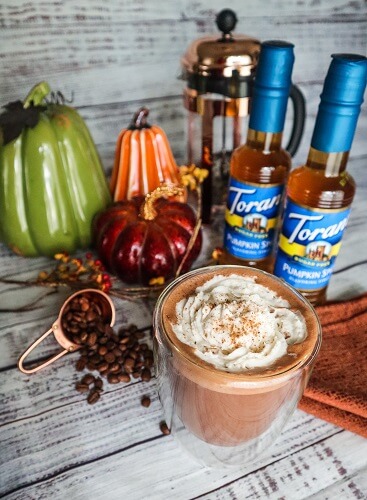 Fall is nearly here and that means it is time for all things fall themed like pumpkin spice lattes!  Fall is my favorite season and I really look forward to sipping cozy drinks.  Although I sometimes buy them at local coffee shops, nothing compares to enjoying a well crafted latte in the comfort of my own home.  I can do just that with Torani Sugar Free Syrups!  I have been enjoying Torani Syrups in my coffee drinks for years at coffee shops, but I was happy when I discovered that it can be purchased at my local Walmart Supercenter! Just in time for Fall, Walmart will now carry two new flavors, Torani Sugar Free Pumpkin Spice Syrup and Torani Brown Sugar Cinnamon Syrup.  So I can make my own fancy drinks at home!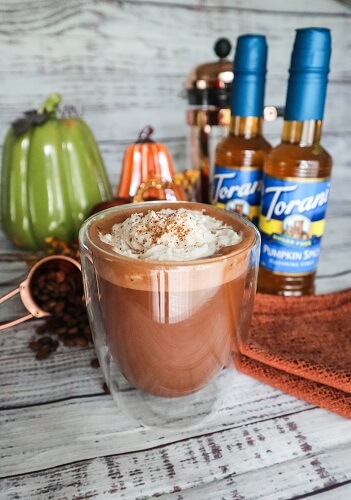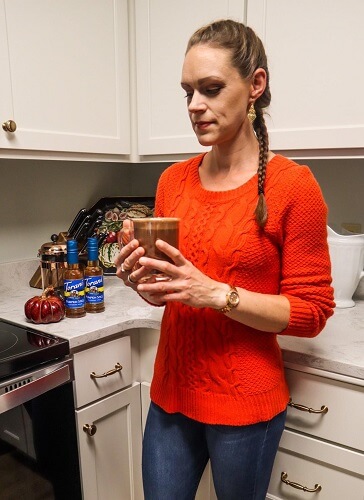 If you haven't heard of Torani Sugar Free Syrups, they are really delicious, calorie free and made with simple thoughtfully sourced ingredients. They are perfect for bringing out the best in your drinks, so that they taste like something you bought from a local barista. These fall flavors would be perfect for adding to things like cider or hot chocolate as well as coffee drinks.  The possibilities are endless for being creative!  They are easy to use, just add a couple of tablespoons to whatever drink you want to flavor!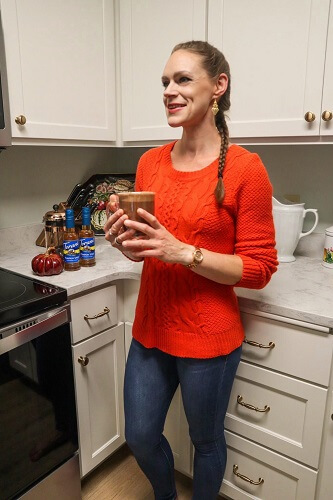 I decided to make myself a pumpkin spice mocha!  Normally I would stay away from a mocha in a coffee shop because they tend to use a lot of sugar, but at home I can make it sugar free with the Torani Sugar Free Pumpkin Spice Syrup! You have no idea how excited I was about that!  This drink is actually completely sugar free, but tastes just as delicious as the regular ones!  The mocha I made had a rich chocolate flavor the perfect amount of sweet pumpkin spice to balance it out. Another thing about making your drinks at home, it is a lot cheaper than always going out and buying them, which I can appreciate.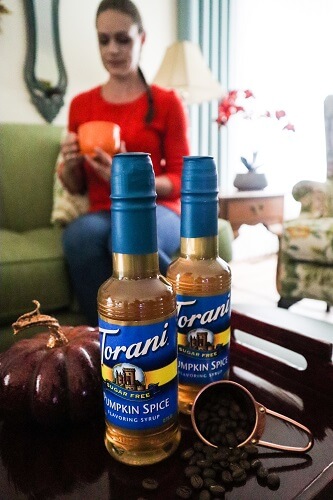 Don't you feel like making your own fabulous drink now? I am so happy that fall is almost here, and soon I can wear my cute cozy sweaters, and enjoy warming drinks like this pumpkin spice mocha in my own kitchen!  I don't even have to go out if I don't want to! Now all we need is the fall colors to start appearing on the trees, this is my favorite time of the year! If you would like to create some fabulous cafe worthy fall drinks of your own, you can find Torani Sugar Free Pumpkin Spice Syrup and Brown Sugar Cinnamon Syrup at your local Walmart Supercenter!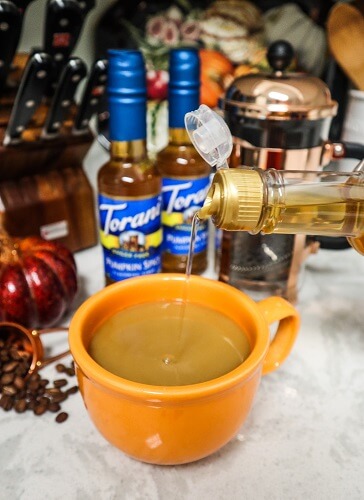 Vegan Pumpkin Spice Mocha
Serves 1
Ingredients:
1 cup oat milk (or your favorite plant based milk)
2 Tbsp unsweetened cocoa powder
1 cup hot espresso
Plant based whipped cream
Instructions:
In a saucepan, combine the oat milk and cocoa powder over medium heat, and heat until it is just starting to simmer, and the cocoa powder is dissolved.
Remove from heat, whisk in the Torani Sugar Free Pumpkin Spice Syrup, and brewed espresso until well blended.
Pour into a large mug and top off with the vegan whipped cream.
Serve!
(Visited 278 times, 1 visits today)