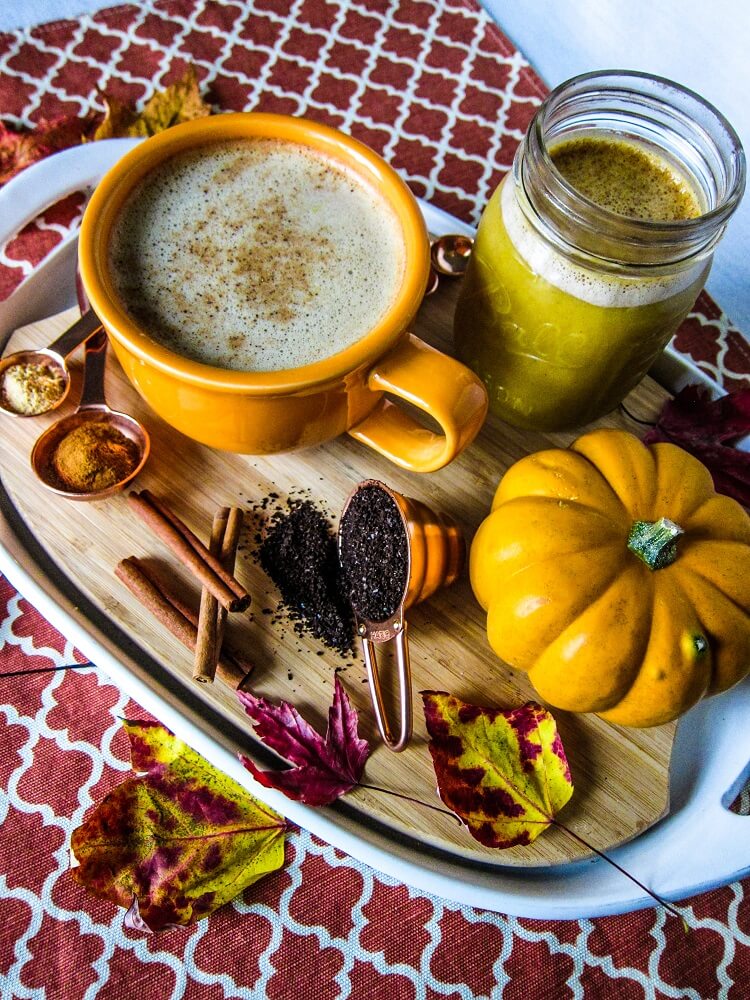 Vegan Pumpkin Spice Latte Mix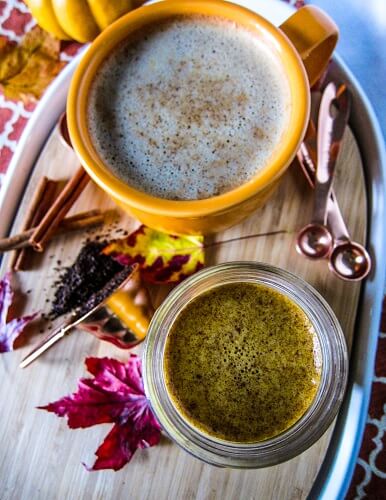 I am not much of a coffee drinker, but since it is pumpkin spice latte season, I have had a few in the past couple of weeks when we go out for coffee on weekends instead of my usual matcha latte as a seasonal treat.  I know some people hate these things, and they get a bad rap (probably because a lot of places use overly sweetened flavor syrup for them), but when you get one that is made well, they are truly delicious. The ones I like to get are from local smaller coffee shops that use really good quality coffee and oat milk, and make their own pumpkin spice mix or flavors. It makes all the difference!  Anyways, they are not cheap (at least not to me, because I try to be thrifty) which is why they are a treat normally, so I thought I would try to make my own vegan pumpkin spice latte mix at home so I could enjoy a more cost effective version (and more often).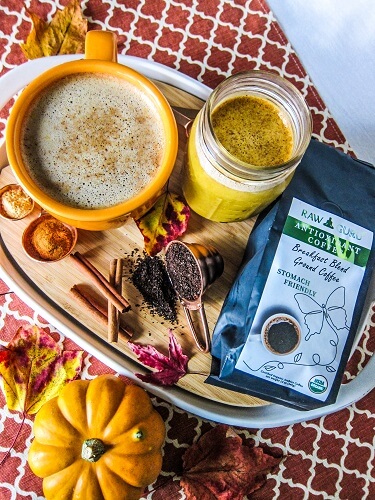 Now like I said, I don't normally drink much coffee so I didn't have any on hand, but luckily Raw Guru sent me some of their Antioxidant Breakfast Blend Coffee to try so that was perfect timing!  It is a low acid coffee, so kinder on the tummy, which is good for me, since I am not used to drinking a lot of it.  It is a medium roast, but of course you could use whichever roast you like for your lattes! I tried some before I added the mix, and it was good on its own as well, which is important to me because I feel like if you can't drink coffee plain, it won't be good for mixed coffee drinks.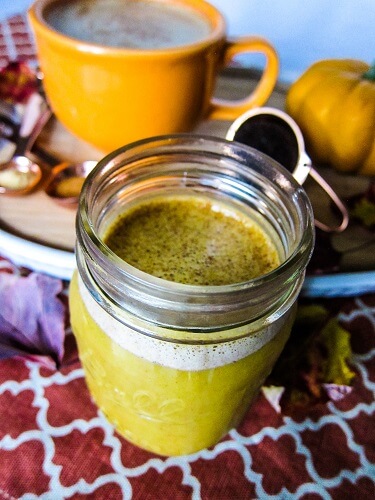 For the mix, I started out with an oat milk base.  Why oat milk?  Well, I feel that it froths the best for a latte, and it is what I always prefer to order when I am at a coffee shop.  I also like oat milk because it has the most neutral flavor when it comes to plant based milk.  Planet Oat is what I usually buy because it has very few ingredients, and not things like added sunflower oil sugar.  I always buy unsweetened milk, as I prefer to add my own sweeteners that aren't just sugar. To the oat milk base, I added plenty of pumpkin puree.  I wanted this to have actual pumpkin in it, unlike some drink mixes that are just all flavor.  This one has real pumpkin AND the spices!  I also added ginger, cinnamon, nutmeg, and cloves so it had the flavor of pumpkin pie, and a touch of maple syrup to sweeten it.  As you will notice in the recipe, I say 1-3 Tbsp depending on how sweet you like it, and I added 1 because I am one of those people who doesn't like drinks super sweet.  If you have a sweet tooth go ahead and add more.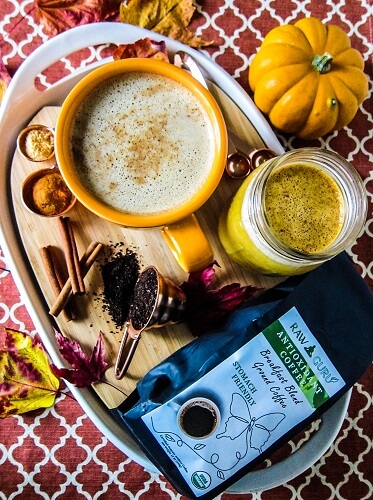 I could not wait to try it!  I took in the delicious aroma of pumpkin spice, took a sip and it was heavenly!  I enjoyed it just as much as the lattes I have enjoyed at coffee shops, and I know it had far less sugar in it so that is a win.  If you are a fan of pumpkin spice lattes, definitely give this a try!  Also if you make something with pumpkin and have a partial can left, like I often do, this is the perfect thing to make with it!  I hope you are all having a wonderful fall!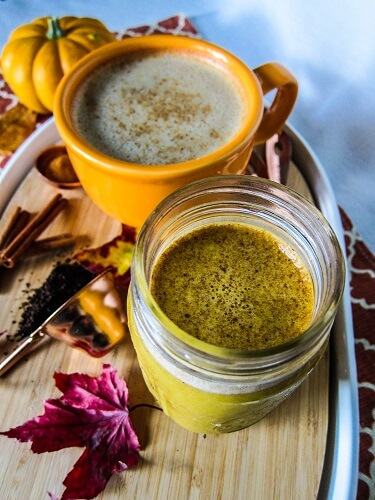 Vegan Pumpkin Spice Latte Mix 
Makes 4 cups, enough for 4 16 oz lattes
Ingredients:
3 cups thick unsweetened oat milk (I like Planet Oat extra creamy original)
1 cup canned pumpkin puree
1/2 tsp cinnamon
1/2 tsp ground ginger
1/4 tsp cloves
1/4 tsp nutmeg
1-3 Tbsp maple syrup (depending on how sweet you like your coffee)
1 tsp pure vanilla extract
For Serving:
Instructions:
Add all ingredients to a blender and blend until smooth.
Pour into a jar and keep in the refrigerator for up to 2 weeks (shaking well before each use).
To make a latte, heat up 1 cup of the pumpkin spice latte mix in a saucepan (but don't boil), add 1 cup hot fresh brewed strong coffee, and froth with an immersion blender.  Pour into a large (16 oz) mug and enjoy!
(Visited 105 times, 1 visits today)