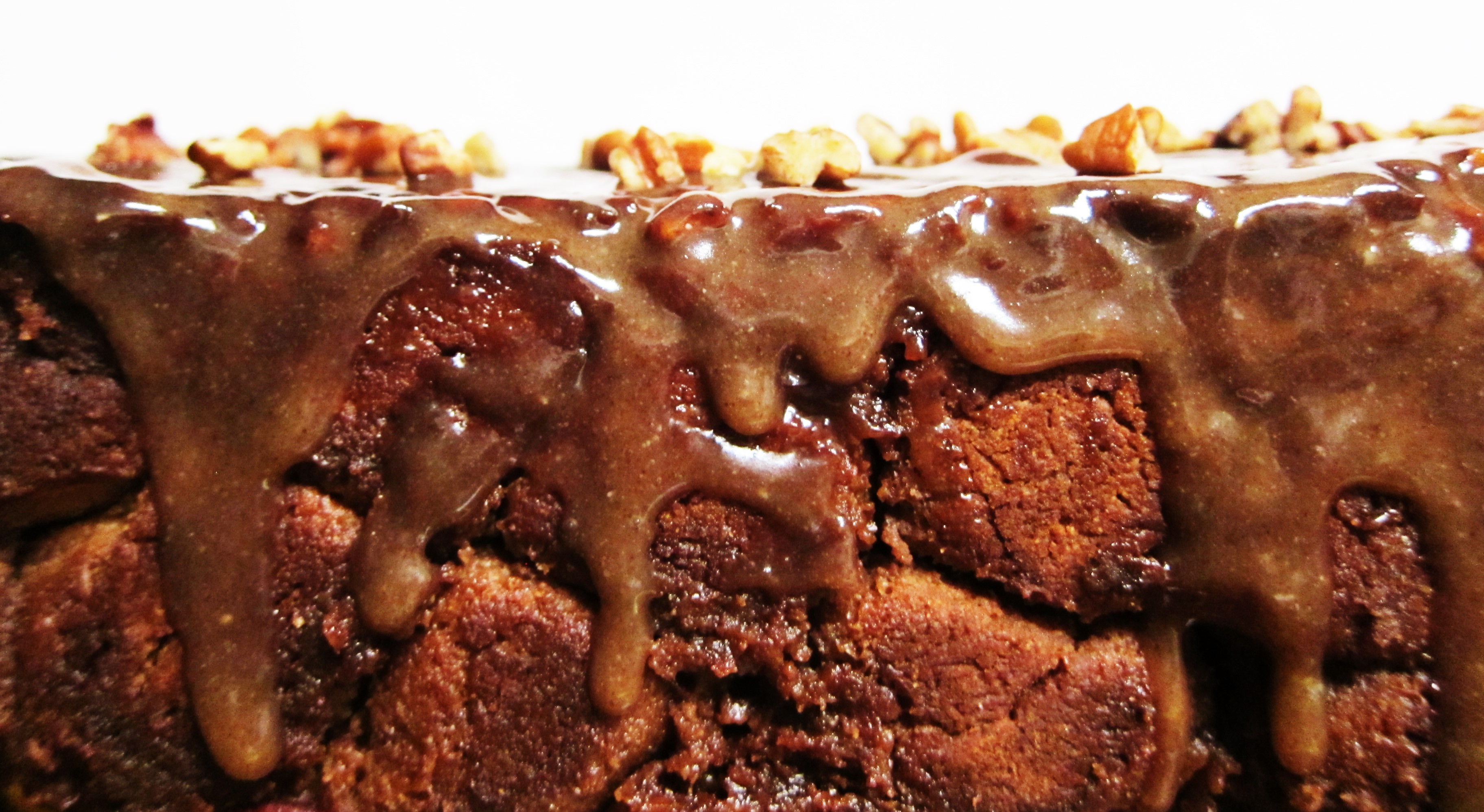 Vegan Pumpkin Pull Apart Bread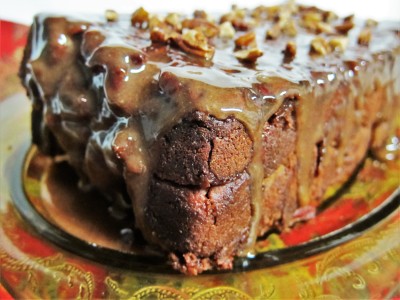 My Grandma used to make the most wonderful thing in the world (at least to my five year old self), monkey bread.  In case you have never heard of it, it is  bread that is shaped into little balls, all baked together with cinnamon sugar that becomes gooey and caramel like, and pecans.  It was good stuff, and I always got excited when Grandma had some sitting on her counter when I came over.  Which she often did.  I have since made a few versions of it as an adult, and I think they would have made Grandma proud.  I decided this week that I wanted to make some again, because I was craving it.  I had been given some lovely sprouted whole wheat flour  that I could use in my recipe too! I don't use a lot of wheat in my baking, but when I do, I make sure it is organic.
This time I made a pumpkin pull apart bread.  Since I had pumpkin on hand as well, and tis the season.  I wanted a smaller loaf than Grandma used to make, so I made the recipe about half as large, and baked it in a loaf pan instead of a bundt.  I used maple sugar and maple syrup  instead of all of the brown sugar, which also gave it an awesome maple flavor.  It smelled amazing, and the caramel lover that I am, I fully enjoyed this!  I think it would be the perfect treat for a weekend morning, especially if it is chilly and you want to warm the house while baking something delicious.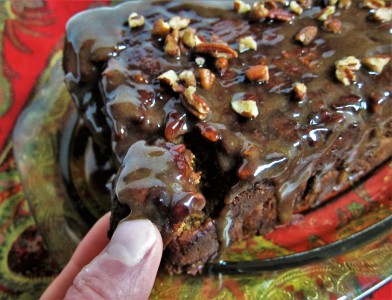 Vegan Pumpkin Pull Apart Bread
Makes one 8x4 inch loaf
Dough:
1 packet rapid rise yeast
1 1/2 tsp maple syrup
1/2 cup warm water
1/2 cup coconut milk or almond milk
1/2 cup plus 2 Tbsp maple sugar
1/2 cup pumpkin puree or canned pumpkin
2 Tbsp coconut oil
1 Tbsp pure vanilla extract
2 tsp maple extract
1 1/2 tsp sea salt
2 tsp cinnamon
2 tsp ginger
1/2 tsp nutmeg
1/4 tsp cloves
4 cups organic sprouted whole wheat flour (plus additional as needed)
3/4 cup chopped pecans
Coating:
1/2 cup maple sugar
1 1/2 tsp cinnamon
Topping:
2/3 cup pecan butter
1/2 cup maple syrup
1/2 cup maple sugar
1/4 cup filtered water
good pinch sea salt
In a large bowl, combine yeast, 1 Tbsp maple syrup and water. Let sit 5 minutes, until yeast is foamy, then add coconut milk, maple sugar, pumpkin, coconut oil, maple extract, vanilla, and sea salt. Mix well, then add the flour 1 cup at a time until dough is not sticky. Place dough on a lightly floured surface, and knead until smooth and elastic, about 10 minutes. Place in an oiled bowl, cover with plastic wrap, and place in a warm area to rise for about an hour, or until doubled in bulk. Oil a 4x8 inch bread pan with coconut oil. Scatter some of the pecans into the bottom of the pan. When dough has risen, punch it down, and divide into 16 pieces, and cut each into quarters. Combine 1/4 cup maple sugar and 2 tsp cinnamon in a large ziplock bag. Place half dough balls in bag, zip up, and shake in bag to coat. Remove from bag and repeat with remaining balls. Place dough balls into the pan, scattering in pecans as you go as well. In small bowl, for topping, mix together ingredients. Whisk until well combined and sugar is dissolved. Pour half over the dough balls. Cover with plastic wrap and place in a warm place to rise. Let rise until almost doubled in bulk, about 35-45 minutes. Meanwhile, preheat oven to 375 degrees with the rack set at the middle position. Bake for 20-25 minutes, until golden brown and done in the center (keep a close watch as it browns quickly, and if it is brown after only 10 minutes, cover with foil and continue to bake until done). Remove from oven and let cool slightly, about a minute, then invert onto foil. Drizzle the remaining topping over it. Serve warm!
(Visited 122 times, 1 visits today)