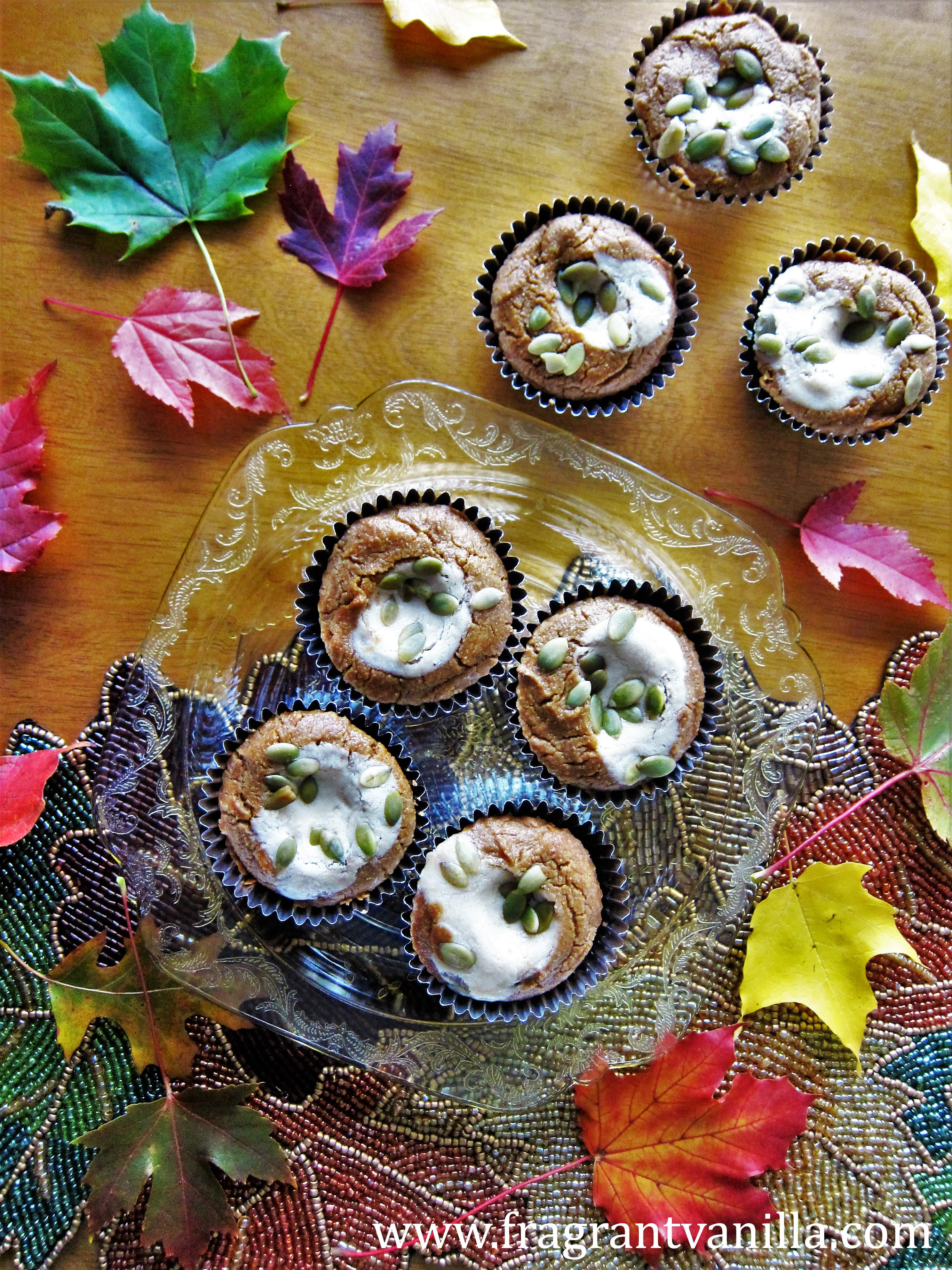 Vegan Pumpkin "Cream Cheese" Muffins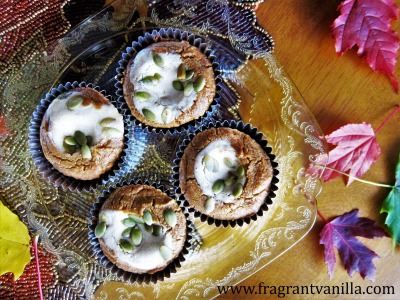 Many times when I am at work, I am inspired by the delicious baked goods that my coworkers make.  I like to go home and veganize and healthify (somewhat) them.  So, they have been making these pumpkin muffins with cream cheese filling lately and they always look amazing.  Not only that, they smell amazing, and always make me super hungry for one.  But they are not vegan... so I just had to go home and create my own version!  Honestly, one of the things that makes me super happy in life is to create vegan versions of baked goods, and share them with people and have them be amazed that it is vegan.  Gives me hope that more people might consider veganism, or at least stop knocking it.  We vegans have good food, you know?  We are not deprived, and there are so many delicious things that don't involve animal products.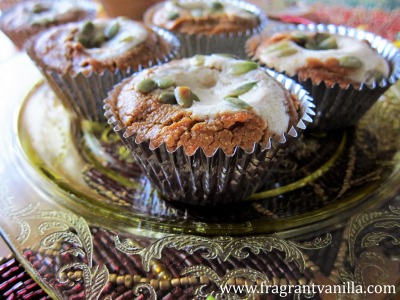 So back to making the cupcakes, I have a vegan cream cheese mixture that I have used in other baked goods that works really well, so I thought I would use that for the filling.  It tastes wonderful, almost like cream cheese frosting, and bakes up beautifully inside of cakes or brownies.  For the pumpkin muffin batter, I used a variation of my pumpkin cake batter, because muffins are unfrosted cupcakes pretty much...they are pretty sweet, but I consider them dessert or a treat so that is ok.  I was all excited about the batter and cream cheese because I tasted both, and they were both amazing, so I assembled these and put them in the oven, and they were smelling amazing...so I removed them and I was kind of disappointed.  They hadn't risen at all, and immediately I thought to myself, "You forgot the baking powder and soda!!!!" I was so bummed.  But determined to make these, so I started all over again. I am just telling you this, because I want you to know my kitchen isn't perfect, and I make mistakes too.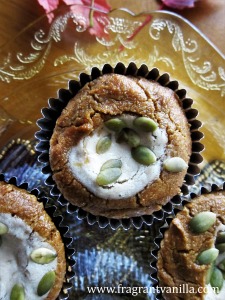 Anyways, the second batch turned out beautiful and just how I wanted them to be.  They were delicious!  Perfectly spiced, soft, aromatic, and that rich cream cheese center just made them amazing.  These are the perfect thing to bake on a cool Saturday morning when you want to warm up the kitchen and enjoy something home made and delicious!  Who says vegans can't have amazing baked goods too?!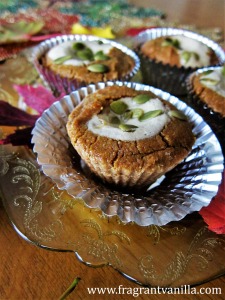 Vegan Pumpkin "Cream Cheese" Muffins 
Makes 10 muffins
Ingredients:
"Cream Cheese":
1/3 cup plus 2 Tbsp thick coconut milk (from the top of a chilled can)
1/3 cup cashew butter (or almond butter will also work here)
1 1/2 Tbsp maple syrup
1/4 tsp cider vinegar or lemon juice
1/16 tsp sea salt
1/2 tsp pure vanilla extract
Batter:
3/4 cups Bob's Red Milly all purpose gluten free flour
3/4 tsp baking soda
1/2 tsp baking powder
1/4 tsp sea salt
1/2 Tbsp cinnamon
1/2 tsp ginger
1/4 tsp nutmeg
1/4 tsp cloves
1/2 cup packed soft medjool dates, pitted, soaked in water for 30 minutes and 1/2 cup of the soaking water reserved
2 Tbsp almond butter
1 tsp pure vanilla extract
1/2 cup pumpkin puree
1 Tbsp apple cider vinegar
Pumpkin seeds for sprinkling
Directions:
Preheat the oven to 375F degrees and position rack in center of oven. Set out 10 standard sized muffin tins.
To make the cream cheese, whisk together all of the cream cheese ingredients until smooth, and set aside.
Whisk flour, baking powder, baking soda, spices and sea salt in a large bowl to blend well.  Set aside.
Place dates, reserved water, almond butter, pumpkin puree, and vanilla extract into a blender, and blend until smooth, then whisk this blended mixture into the flour mixture until well blended. Whisk in the cider vinegar until bubbles form.
Transfer batter to prepared tins, filling them 2/3 full, then place the cream cheese mixture into a pastry bag (or ziplock bag with the corner cut off) and squeeze little of the cream cheese mixture into the top of each one (putting the tip about 1/4 inch into the batter).   Sprinkle with pumpkin seeds.  Place in the oven, and bake cakes until tester inserted into center comes out clean, about 15-20 minutes.
Cool before enjoying, store any extra in the refrigerator.
(Visited 342 times, 1 visits today)