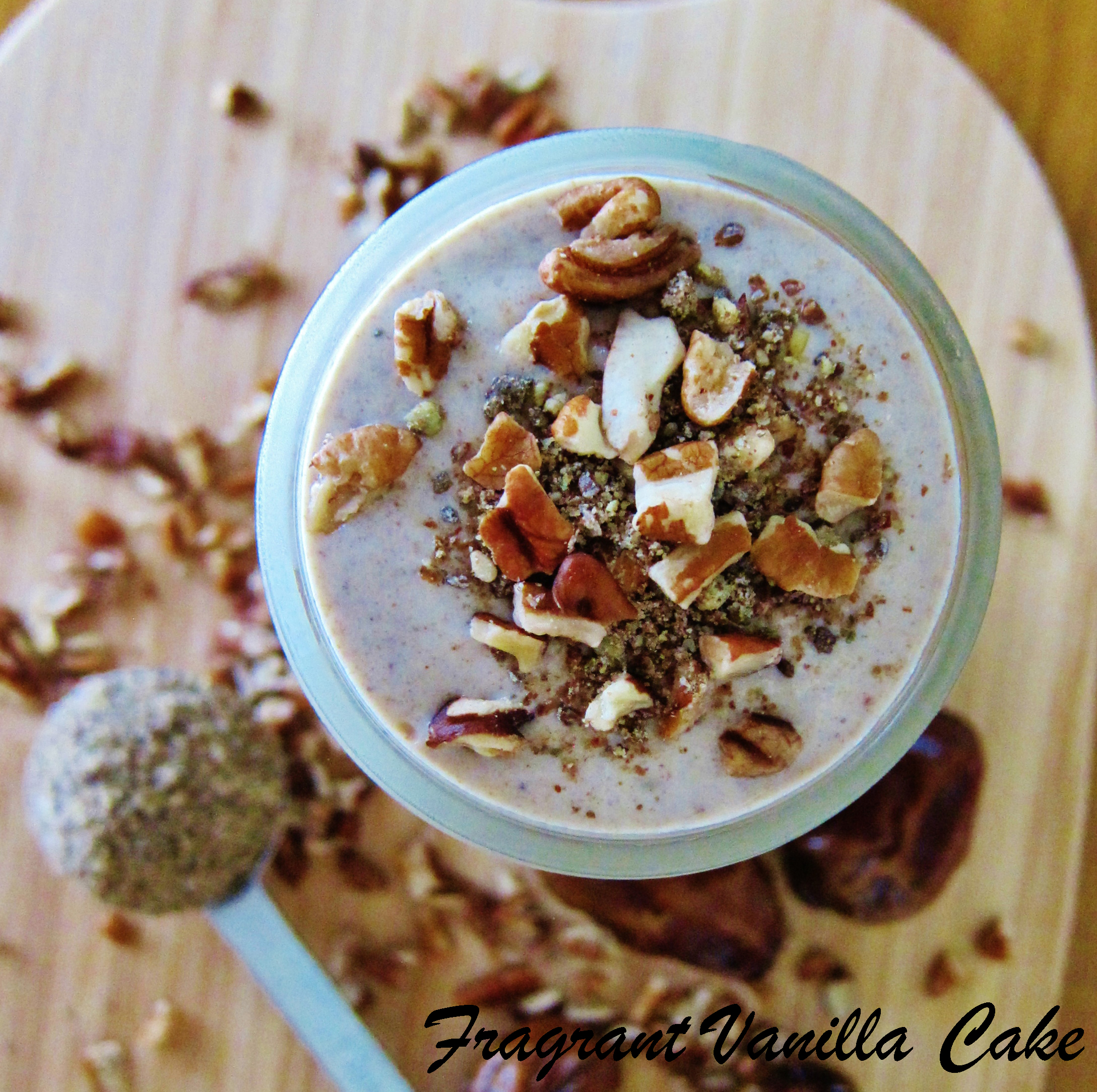 Vegan Pecan Pie Mylkshake and Sprout Living Giveaway!
Sprout Living was kind enough to send me some of their FD Sprout Mixes (which can be found here: https://www.sproutliving.com/shop/fd-sprout-bundle/ ).  I sprout things myself, and I love to serve sprouts on top of salads, but I had never tried the dried variety that they offer before.  Sprouts are a good thing to add to your diet because they contain lots of nutrients.  I mean, think about it.  When you sprout a seed you are unleashing all that energy and life! And, many of the things enjoyed as sprouts are already nutrient dense items.  Sprout living offers 3 different sprout mixes, Omega Gather, which is a mix of Flax Sprouts, Chia Sprouts, Pumpkin Sprouts and Sesame Sprouts.  Broccoli and Kale, and Red Clover and Daikon Radish.  They are raw, vegan and gluten free! At first, I thought the second two might taste kind of vegetal, but they all actually taste kind of nutty, which I love!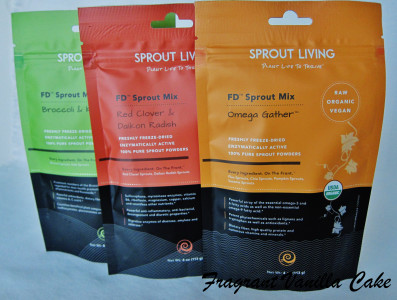 I have been sprinkling a little bit over my morning overnight oats for an added nutrition boost and I love it!  I also created a shake the other day with the Omega Gather blend that I wanted to share with you all.  This blend is rich in omega 3 oils, so it is perfect for adding to blended drinks as an added boost.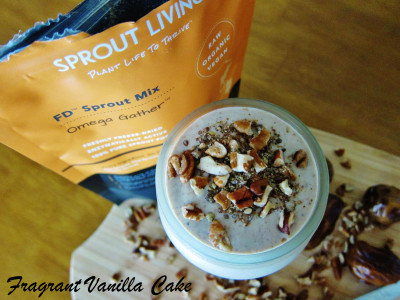 So, when I went to make a Vegan Pecan Pie Mylkshake for me and Eric the other day, I added some in along with the Sprout Living Vanilla Lucuma Epic Protein Powder.  I needed a boost of protein, because I had ran, biked and walked that day.  I always have pecan butter in my fridge for recipes (I love it in caramel), and it was perfect for this, along with dates to give it that pecan pie flavor.  I chose the Omega Gather blend to pair with it because it tastes the most nutty to me.
I used a combination of apples and bananas as a base, because the bananas make it taste like ice cream, and the apples add sweetness.  Once the dates, vanilla and pecans are added it tastes like pecan pie with ice cream.  Sooo good! And, I got my protein and sprout boosts from the Sprout Living additions.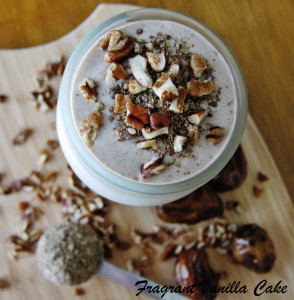 If you are looking for a way to easily add nutrients to your food, you need to check out the Sprout Living FD blends https://www.sproutliving.com/shop/fd-sprout-bundle/.  You can just add a spoonful on top of your breakfast cereal or porridge, or into your smoothies, and voila! I even sprinkled some of the gather blend on top of some sliced peaches with nuts and it was kind of like a quick not so sweet crumble.  Delicious. Also, I am giving away a 3 pack of the Sprout Living FD Blends I mentioned earlier to one lucky winner!  So, if you would like to try some, go to the Rafflecopter widget at the bottom of the page to enter! Also, Sprout Living has been kind enough to give any of you a discount if you would like to buy any of their products!  To get 10% off of your order, use the coupon code: FRAGRANT10 on their website: https://www.sproutliving.com/
Vegan Pecan Pie Mylkshake
Serves 2
1 cup raw coconut milk or pecan milk
1/3 cup raw pecan butter (or 3/4 cup chopped raw pecans)
1 tsp pure vanilla extract
6 medjool dates, pitted
1 scoop Sprout Living Vanilla Lucuma Epic Protein Powder (optional) https://www.sproutliving.com/shop/epic-protein-vanilla-lucuma/
1 Tbsp plus 1 tsp Sprout Living FD Sprout Mix Omega Gather https://www.sproutliving.com/shop/fd-sprout-bundle/
6 bananas, frozen and cut into pieces
2 cups sweet (not tart) apples, diced
In a high speed blender, combine all ingredients and blend until smooth, using the tamper to press the shake down into the blades.  Pour the mixture into 2 tall glasses, and serve!
(Visited 389 times, 1 visits today)