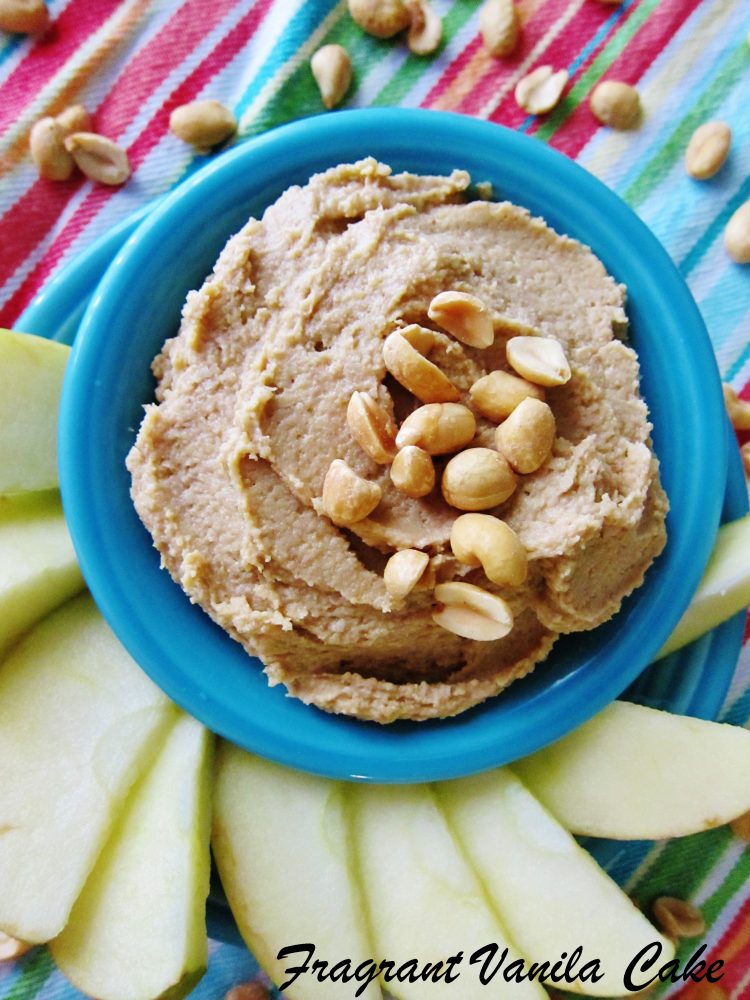 Vegan Peanut Butter Cookie Dough Dessert Hummus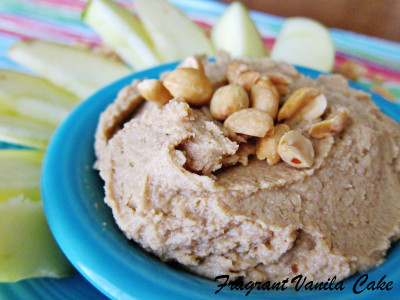 I have been on a huge hummus kick lately, and when I was making my last batch of hummus, I thought I would go about it a little differently and make something sweet.  Yep!  You heard right, sweet hummus. It may sound weird, but actually it turned out wonderful!  People make cookie dough from chickpeas all the time, so why not a sweet dessert hummus?  I decided to make peanut butter cookie dough hummus so I could enjoy a few of my favorite things all at once.  It has the texture of hummus, but tastes like peanut butter cookie dough.  It was so good, I had to share the recipe with you all, since you might be a fan too once you try it!  My favorite way to enjoy it is with apple or strawberries, but do not limit yourself on this one.  It is ok to enjoy it with a spoon or make a peanut butter cookie dough and jam sandwich too.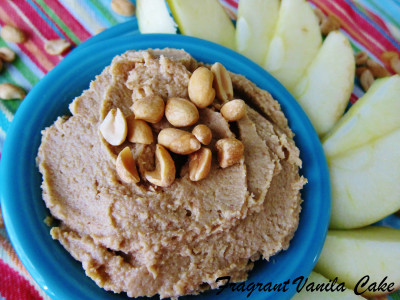 Vegan Peanut Butter Cookie Dough Dessert Hummus
Makes about 3 cups
1 1/2 cups cooked chickpeas
1 1/2 cups soft, pitted medjool dates
1/2 cup filtered water (or as needed)
1 Tbsp pure vanilla extract
1/4 tsp sea salt
3/4 cup smooth organic peanut butter
Combine all ingredients in a high speed blender or food processor and blend until smooth (adding a little more water if necessary).  Keeps in the refrigerator for about 1 week in a sealed container.
*Note: if you prefer sweeter, you can also add a little maple syrup too.
(Visited 89 times, 1 visits today)