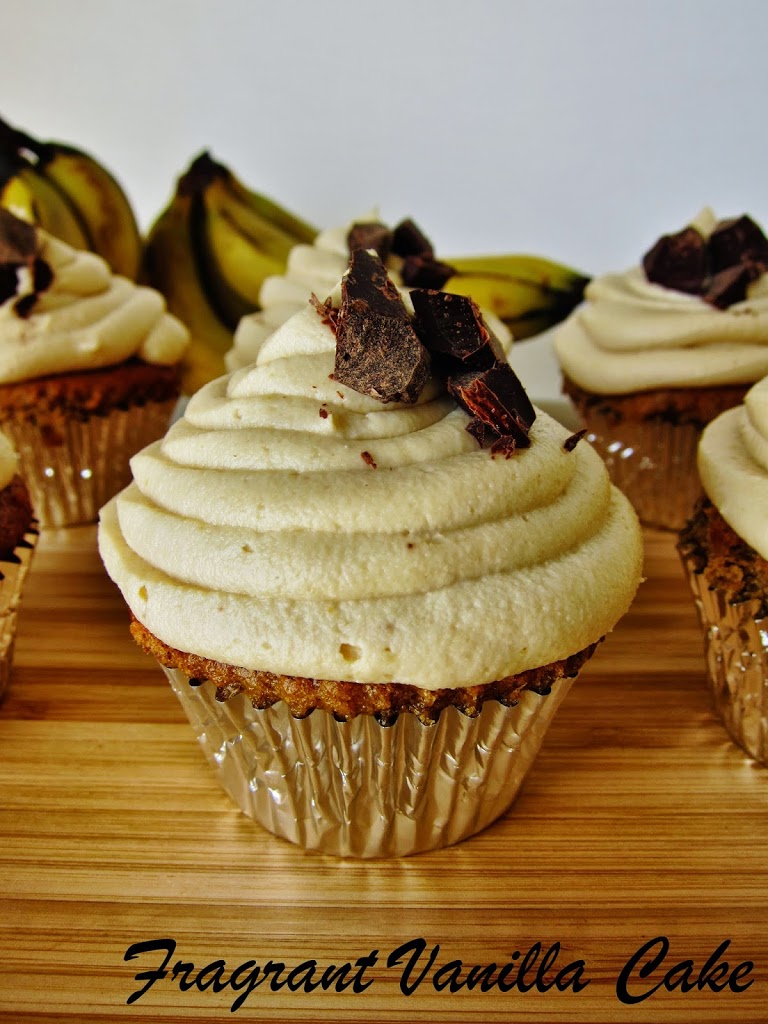 Vegan Peanut Butter Banana Chocolate Chunk Cupcakes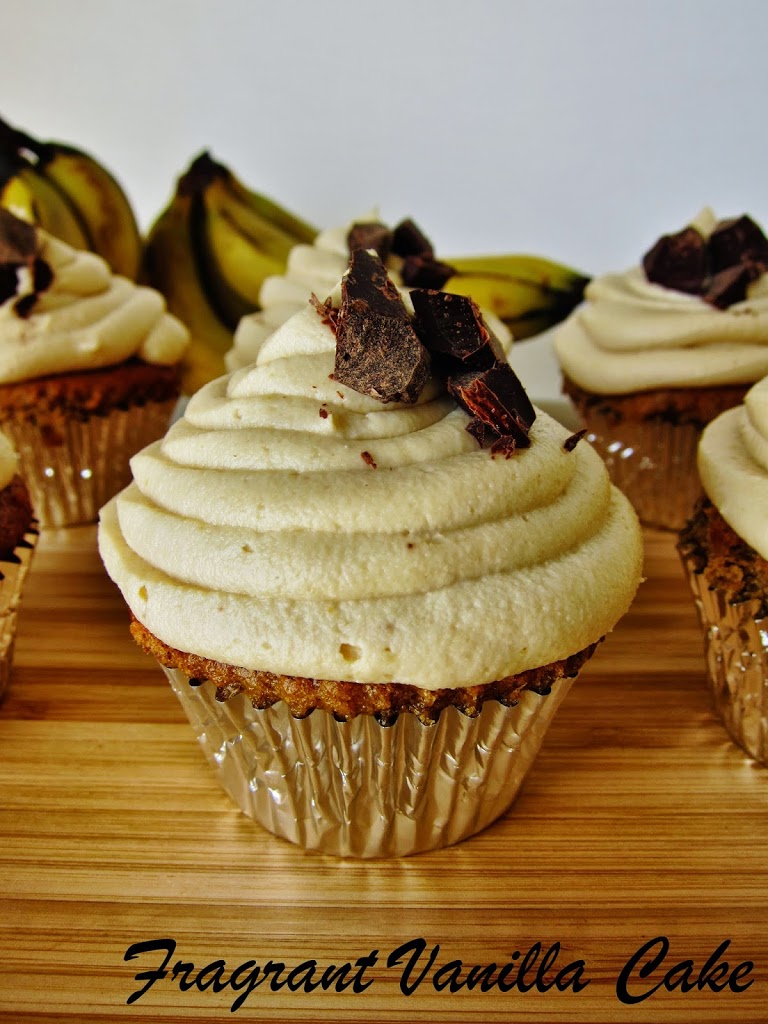 Emma over at
Zimt Artisan Chocolates
 was kind enough to send me a bunch of products to try, one of which was
dark chocolate baking pieces
.  I know they are called baking pieces, but seriously these are great for snacking on just as is.  But since I wanted to try them in a recipe as well, I saved some.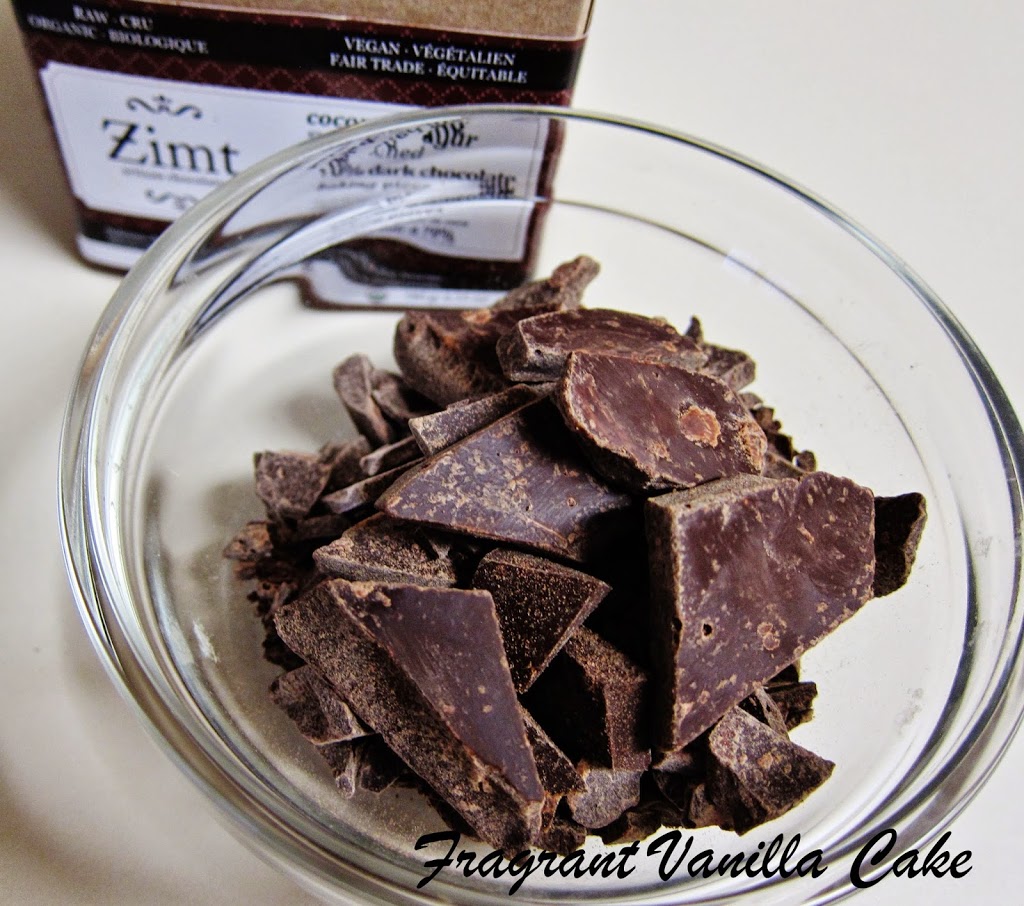 I used to love it when my Mom made chocolate chunk banana bread or muffins when I was little, so I thought I would make some vegan chocolate chunk muffins.  But since that wasn't enough for me as it was, they started to take on new delicious variations. I added in some peanut butter into the batter.  Then I decided that cupcakes would be even better.  Sorry to those of you that prefer cupcakes over muffins, but then leave off the frosting in this recipe and voila!  You will have muffins.  For me cupcakes always win...has something to do with my love for frosting and all things creamy.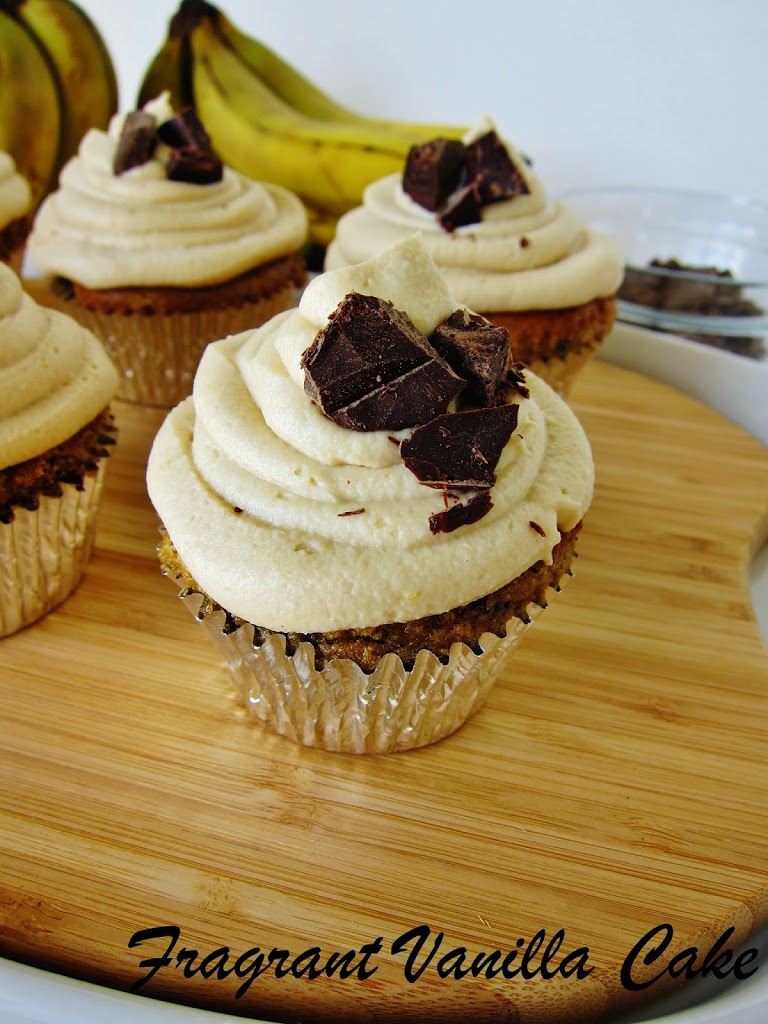 The chocolate chunks baked up beautifully in these!  I love biting into a dessert such as a cupcake and there being a surprise in the middle.  This time it was melt in your mouth chocolaty goodness.  I topped the cupcakes off with a creamy coconut based peanut butter frosting that tasted like mousse.  No cracking open of young coconuts required (and I know some of you are cheering for joy about that).  Lastly I topped them off with some more chocolate chunks.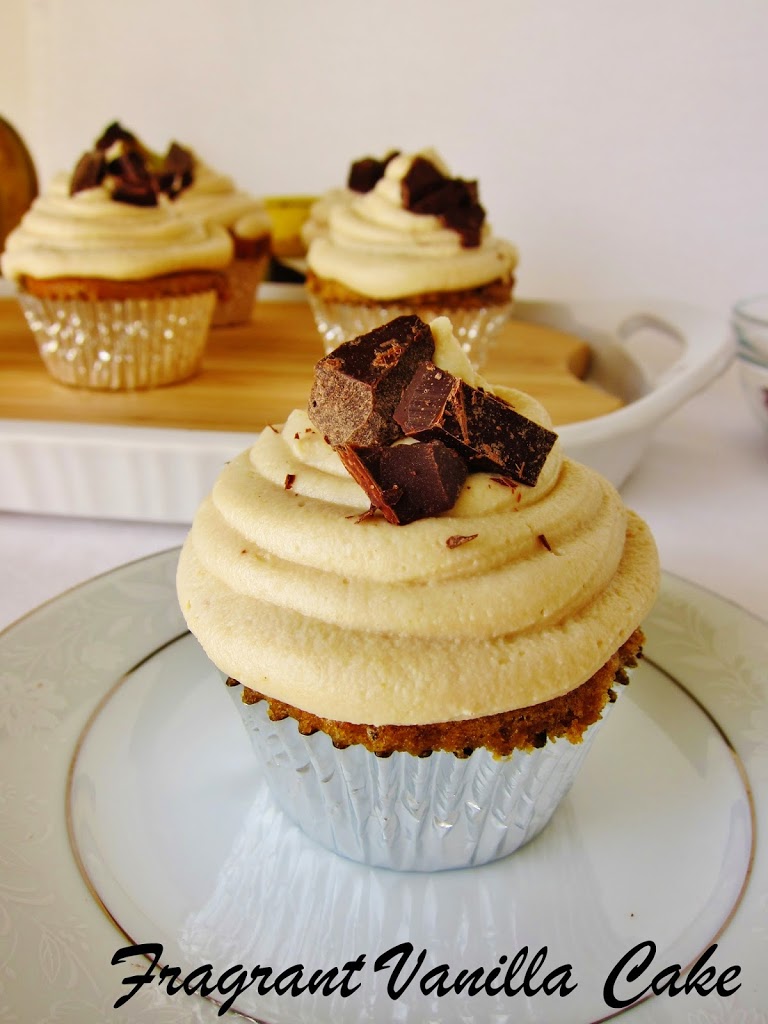 These were simply heavenly.  I loved them, but I have to say my boyfriend Eric loved them even more devouring one, then asking if he could have another, then another one later that day.  He obviously digged them.  I highly recommend these Zimt dark chocolate baking pieces to everyone whether you are completely  raw, vegan or neither because they bake up wonderfully, but they are good raw and as is as well.  Be sure to visit the Zimt Artisan Chocolates Website to check out their other deliciousness as well, and stay tuned, because tomorrow on the blog I am interviewing the owner Emma, sharing another delicious recipe, and giving away some of her products!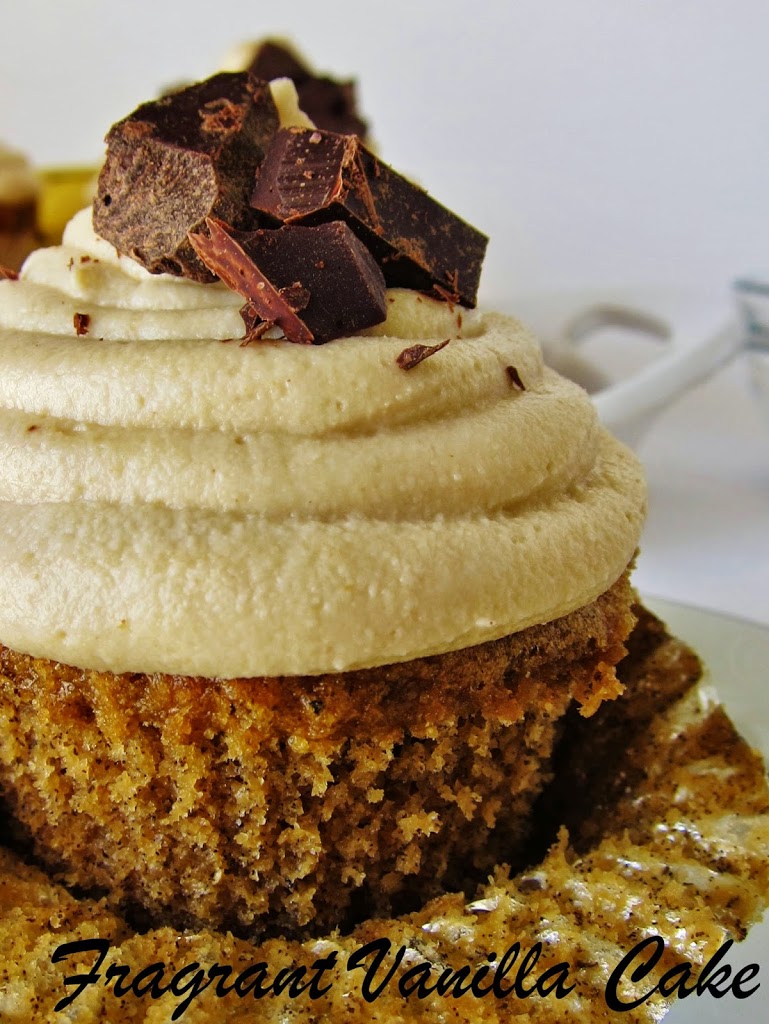 Vegan Peanut Butter Banana Chocolate Chunk Cupcakes (gluten free)
1/4 cup virgin coconut oil
1 Tbsp pure vanilla extract
1/4 cup jungle peanut butter or regular peanut butter
1 cup 
Zimt dark chocolate baking pieces
, cut into smaller pieces
Frosting:
2 15 oz cans organic coconut milk*
1/4 cup filtered water
3/4 cup jungle peanut butter or regular peanut butter
1/3 cup maple syrup
2 tsp vanilla
pinch of sea salt
1/2 cup coconut butter (not oil) warmed to liquid
For garnish:
Zimt dark chocolate baking pieces
, cut into smaller pieces
Preheat the oven to 375 degrees and position rack in center of oven. Put out 14 muffin tin liners. Whisk flour, baking soda, salt, and sugar in a large bowl to blend well.
Whisk banana, oil, vanilla extract, peanut butter and water together in small bowl to blend well, then whisk into the flour mixture until well blended. Whisk in cider vinegar and stir quickly then fold in the dark chocolate baking pieces quickly.
Transfer cake batter to prepared muffin tins and bake until tester inserted into center comes out clean, about 15-20 minutes. Cool completely on rack, about 1 hour.
To make frosting, combine all ingredients in a high speed blender and blend until smooth.  Pour into a bowl. then place in the freezer for bout 45 minutes to an hour to chill until frosting consistency (you want to whisk it about every 15 minutes. 
Once the frosting is chilled enough, place in a pastry bag and pipe into a swirl over the cupcakes, or alternatively just spread it over. Garnish the tops with more chopped baking pieces if desired.
*Since different coconut milks can vary in fat content, if your frosting seems too liquidy, add a little more coconut butter.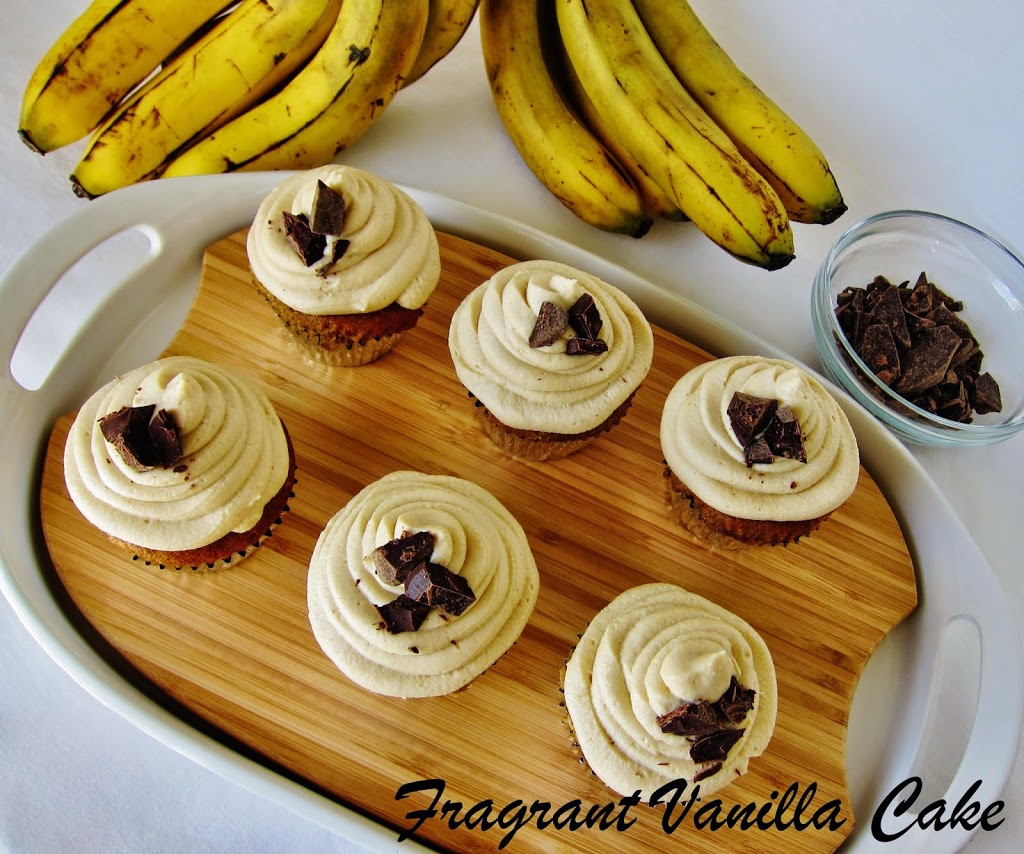 (Visited 414 times, 1 visits today)