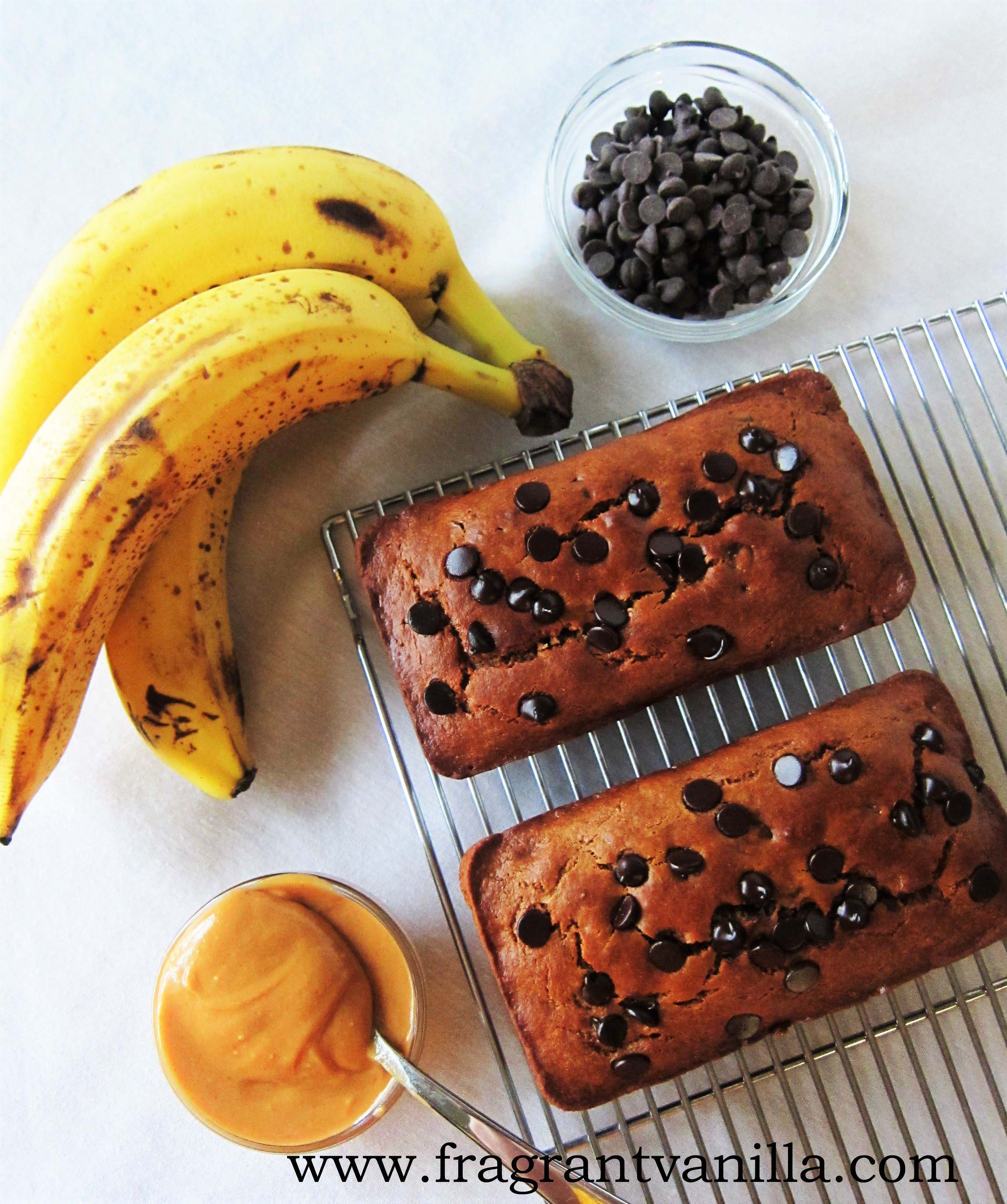 Vegan Peanut Butter Banana Chocolate Chip Bread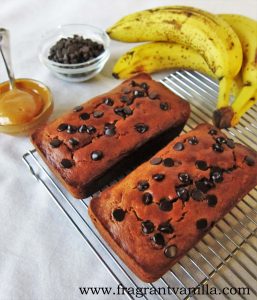 It has been a very long time since I made banana bread.  I used to make it often when I was younger.  I remember it was one of the first things I attempted to bake at home when I was in middle school.  Using my Grandma's recipe written on a worn out card.  Those were the days when we still had recipe boxes before I was saving my recipes on my electronics.  Funny thing, I can't even think of the last time I printed out a recipe besides my books.  Anyways, this recipe of Grandma's was pretty awesome.  I always left out the nuts but kept the chocolate chips.  Over ripe bananas have always had a place in my home, even before I became vegan and used them to substitute for eggs, and make nice cream out of.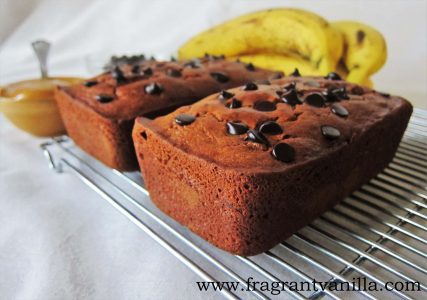 So anyways, I decided to make banana bread last week. But I substituted peanut butter for the oil in the recipe I have used in the past and it was so freaking delicious!  I am obsessed with peanut butter, and I am always looking for recipes to add it to.  This was a great choice for that.  I think my Grandma would have been impressed by my ability to veganize and healthify old recipes, if she were alive today. She was one of my biggest fans, and taste testers when I started blogging.  She was always accepting of me being a vegetarian (I was not vegan yet at that time), and never gave me a hard time for eating different than everyone else.  She was the cool Grandma.  If you are looking for a simple and delicious weekday treat, this PB banana bread is a good choice.  It keeps well, and although I am not a Mom (however, I do pack things for my boyfriend Eric to eat sometimes), I think this would make the perfect addition to a child's lunch.  Or just for your treat with your morning coffee.  I hope you are all having a good weekend!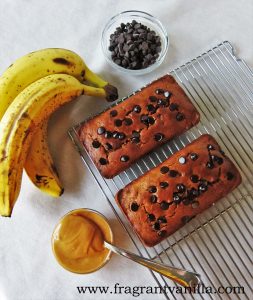 Vegan Peanut Butter Banana Chocolate Chip Bread
1 tsp baking powder
1 cup pureed ripe organic banana
1/2 cup peanut butter
1 Tbsp pure vanilla extract
1/2 cup water
2 Tbsp cider vinegar
1 cup vegan chocolate chips
Preheat the oven to 375 degrees and position rack in center of oven. Oil 4 mini loaf pans. Whisk flour, baking soda, salt, and sugar in a large bowl to blend well.
Whisk banana, vanilla extract, peanut butter and water together in small bowl to blend well, then whisk into the flour mixture until well blended. Whisk in cider vinegar and stir quickly then fold in the chocolate.
Transfer batter to prepared pans and bake until tester inserted into center comes out clean, about 15-20 minutes.  Let cool before enjoying.
(Visited 206 times, 1 visits today)