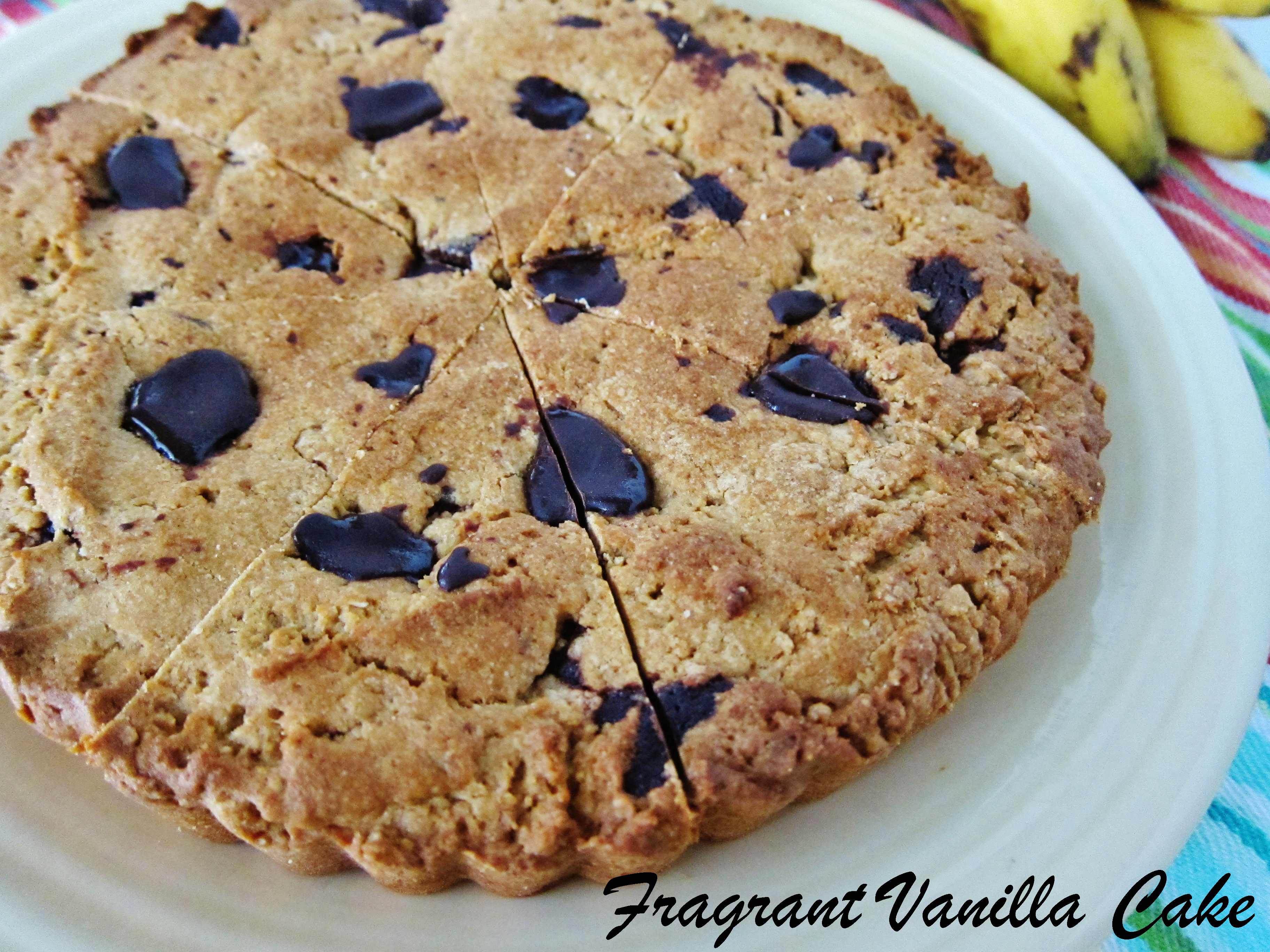 Vegan Peanut Butter Banana Blondie Tart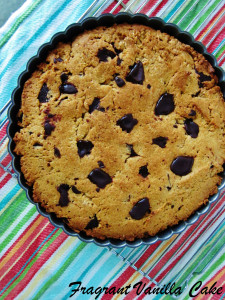 Someone recently asked me what my guilty pleasure food is.  You might be surprised when you hear it was not cake, or ice cream or French fries...it was peanut butter.  Yes peanut butter.  I could eat a whole jar if I could.  That stuff is so addictive.  Luckilly though I am satisfied with a few Tbsp at a time and don't have to resort to the jar.  Stuff you can buy is good, but I make my own.  Eric recently bought some store bought, then asked me if I would make him some because it was just not as good as mine.  I make mine with just peanuts and salt most of the time.  Sometimes raw jungle peanuts, and sometimes organic roasted peanuts.  So good.  When I had a hankering for blondies last weekend, I decided that they would have to include peanut butter too.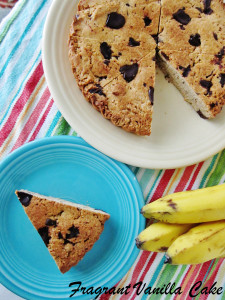 I was actually making banana blondies, and since bananas, peanut butter and chocolate chunks are friends, it worked.  I made them in a tart pan, just to be different and a bit more elegant.  Plus bigger pieces because I was in that kind of mood.  You can cut them as large or as small as you like if you make it though, I won't judge.  It was delicious with the peanut butter, giving it that happy flavor that I so much love in just about everything.  These are fast to make too, so you can make them and eat them in under an hour! They are best warm of course.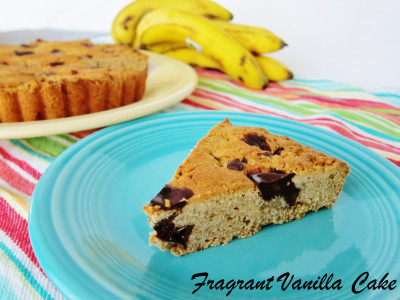 Vegan Peanut Butter Banana Blondie Tart
Makes one 8 inch tart, 12 slices
Ingredients:
1  Tbsp ground flax seed
3 Tbsp filtered water
½ cup virgin coconut oil, melted
1 cup coconut sugar
2 tsp pure vanilla extract
¼ tsp salt
1 tsp baking powder
1 1/2 cups all purpose gluten free flour or quinoa flour
1/2 cup peanut butter
½ cup mashed banana (1 medium banana)
1 cup vegan chocolate chunks
Preheat oven to 350°. Oil a 8 inch removable bottom tart pan with coconut oil. Set aside.
Whisk together flax seed and water in a bowl, and set aside in the fridge for 15 min.
Next, in a big bowl, combine melted coconut oil and sugar. Mix until combined. Add in flax mixture and vanilla and continue mixing until incorporated. Stir in salt, flour, peanut butter and banana until batter is smooth and even. Stir in the chocolate chunks. Spread in prepared pan. Bake for 25-30 minutes until center is set. Transfer pan to wire rack to cool. Cut into 12 wedges (or less if you are like me and like big pieces).
(Visited 159 times, 1 visits today)