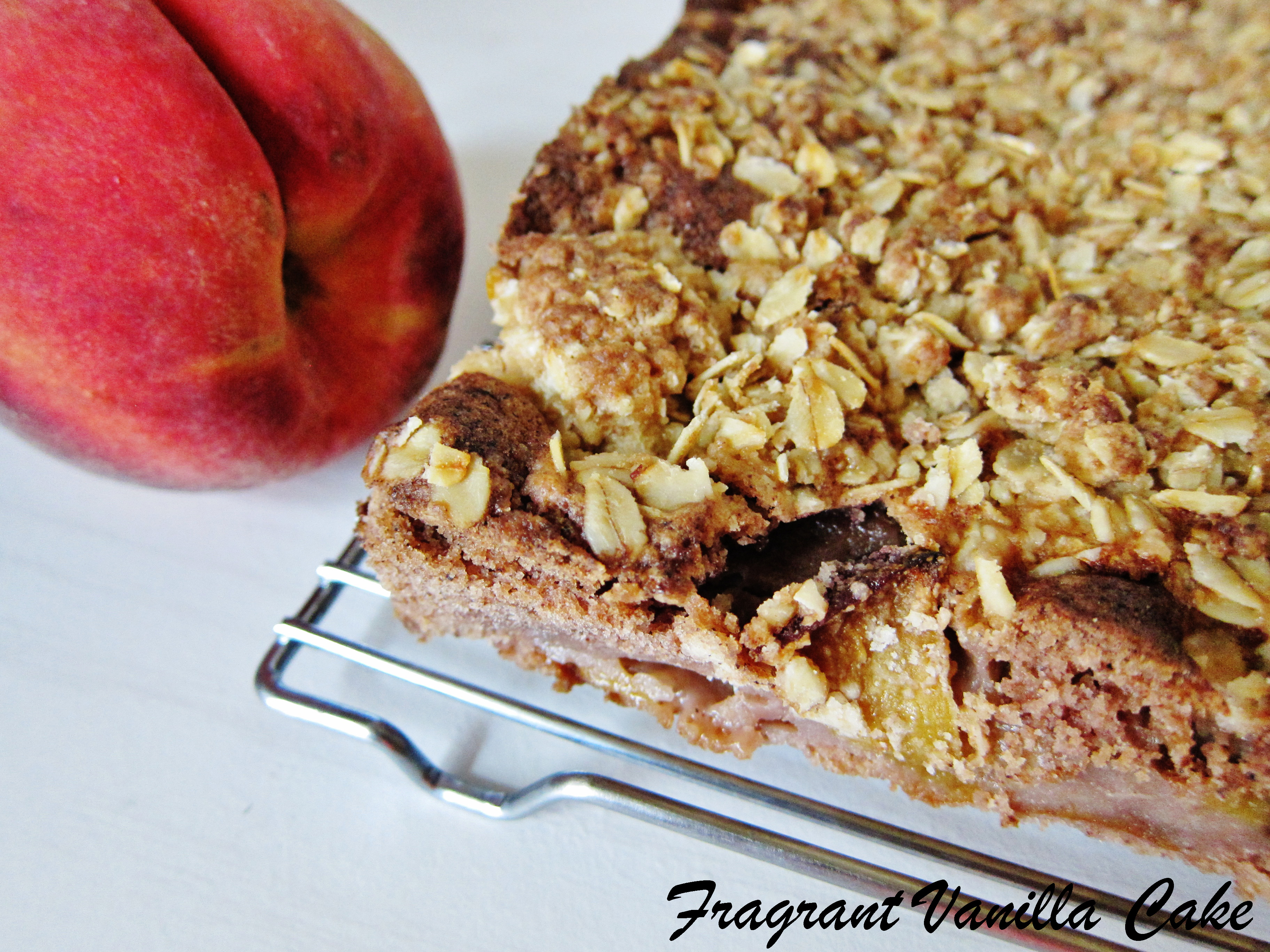 Vegan Peach Buckle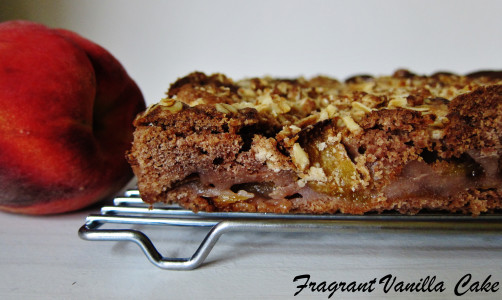 I saw a buckle a few weeks back in a cooking magazine, and I decided that I seriously needed to make one, because it sounded amazing! Cake with plenty of fruit, and a crumble topping, two of my favorite things!  I had loads of peaches, so I thought, what better way to use them than in a dessert like this! The peaches were perfectly flavorful too, so I knew this was going to be really delicious.  For the cake portion, I used aquafaba (chickpea liquid from a can or cooked chickpeas) in place of the usual eggs, and it turned out light and fluffy.  For the crumble topping, I added in oats with the traditional crumble ingredients, but with less oil and sugar than most recipes because it seemed plenty rich and sweet.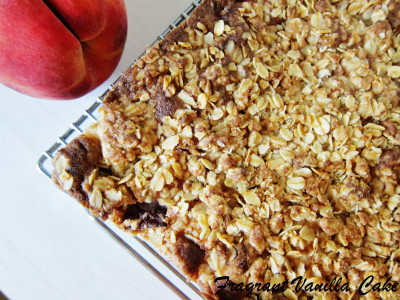 The peaches turned jammy once the cake was baked, and all together it was delicious! I was sooo ready to dive in after tasting the scraps that fell off while I was cutting it.  It was wonderful alone, and my piece was gone pretty quickly, but even better served warmed the next day with some cool ice cream.  If you have never tried a buckle...get on it!  You will thank yourself!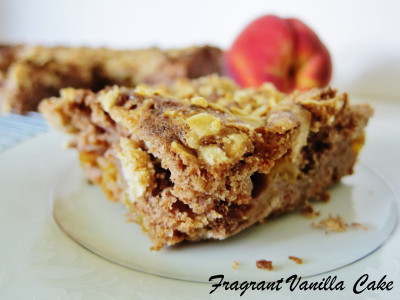 Vegan Peach Buckle
Makes one 9 inch buckle
Topping:
2 Tbsp coconut oil in its solid state
2 Tbsp coconut sugar
1/3 cup gluten free all purpose flour
1/2 cup gluten free rolled oats
1/2 teaspoon ground cinnamon
Batter:
1/4 cup plus 2 Tbsp tablespoons coconut oil, at room temperature
3/4 cup coconut sugar
1 1/2 cups +2 tablespoons all purpose gluten free flour
1 teaspoon baking powder
1/4 teaspoon baking soda
1/2 teaspoon sea salt
1/2 teaspoon ground cinnamon
1/4 cup plus 2 Tbsp aquafaba, at room temperature
1/2 cup coconut milk, at room temperature
3 cups sliced peaches
Preheat the oven to 375ºF and oil an 8 inch square cake pan.
To make the topping, scrunch together the coconut oil, sugar, flour and cinnamon with your hands until the pieces of butter are broken up and are about the size of small peas. Set aside.
To make the batter, in a bowl, whisk together the coconut oil and sugar until combined. Add the aquafaba, and mix until blended.  Next, mix in the dry ingredients, then the coconut milk until well blended (nut not overbeaten). Mix in the peaches.
Scrape the batter into the prepared baking pan and smooth the top. Scatter the topping over the batter and bake until the buckle is lightly browned on top and feels set. About 50-55 minutes. Let cool slightly before serving.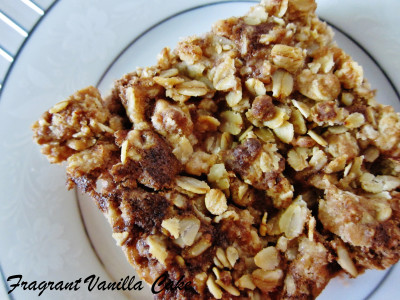 (Visited 114 times, 1 visits today)