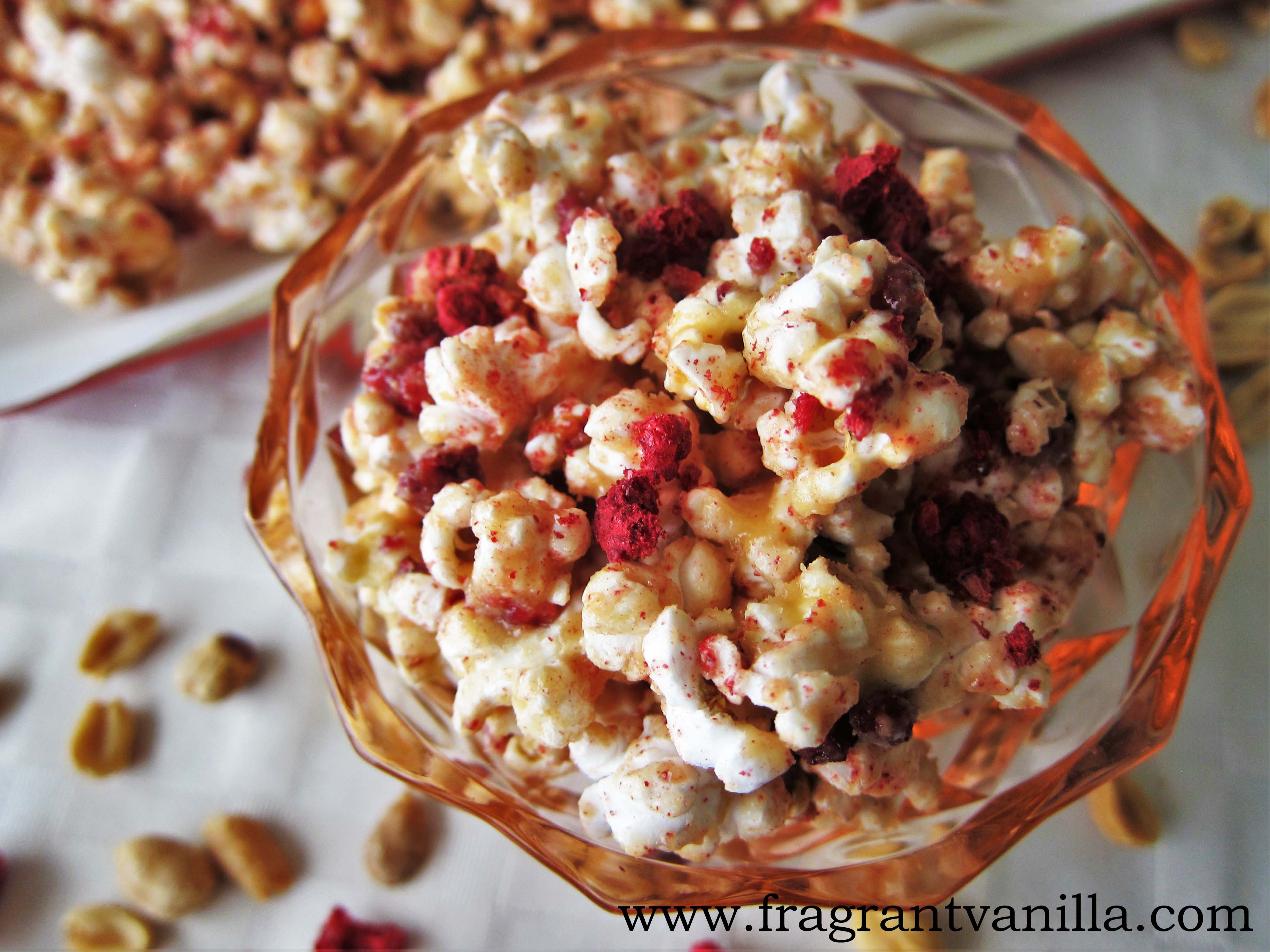 Vegan PB & J Popcorn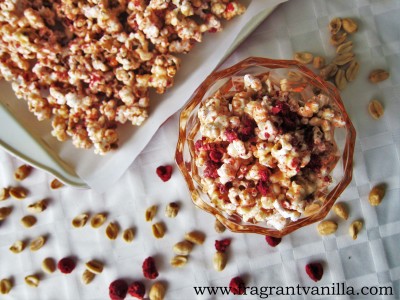 I haven't eaten a peanut butter and jelly sandwich since I was in high school, but I still love peanut butter and jelly together...especially in dessert.  The truth is I never really liked sandwich bread, and I preferred to eat my peanut butter and jelly on crackers when I was young, or straight out of the jar. I had the goober grape PB and J swirled in a jar together, that was pretty epic to my 16 year old self.  Once I ate a whole jar.  Not proud of that, but it happened and now I look back on it and laugh.  I was 16 at the time and up at Nordic ski camp, and had just completed a 3 hour ski.  No shame haha.  Anyways, I still love PB and J but my favorite is actually raspberry unless I can get fresh concord grapes and make my own jelly.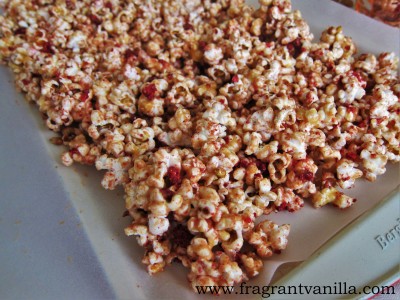 I was craving something PB and J for a snack last Friday and I didn't want to put a whole lot of work into it.  I wanted it to be muchy, crunchy, and simple.  So I decided on popcorn. It was perfect!  I could get the crunch, the salty sweet, and peanut butter and jelly...well I took a little creative liberties with the jelly.  It was not actual jelly.  It was freeze dried raspberries, which give a perfect raspberry jelly flavor along with the peanut butter maple coating I poured over the popcorn.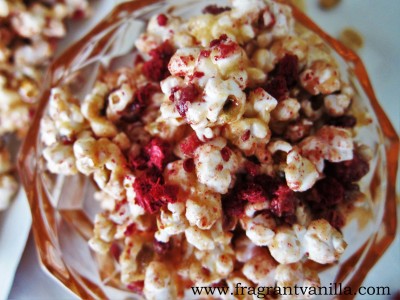 Man, was this stuff addictive. You can not stop at one little handful.  It is impossible.  I like this way better than PB and J sandwiches, but I feel like it is more snacky then just dessert. If you love peanut butter and jelly as much as I do, then give this a try! If I had eaten this as a 16 year old, instead of that goober grape stuff this would have blew my mind (way more).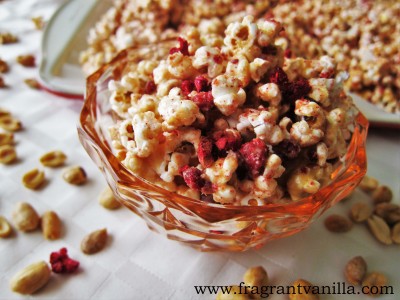 Vegan PB & J Popcorn
Makes 8 cups
1/3 cup maple syrup
1/3 cup peanut butter
1/3 cup raw coconut butter
1/2 tsp sea salt
1 tsp pure vanilla extract
8 cups plain organic popped corn
1 cup organic freeze dried raspberries
In a glass measuring cup (or bowl) whisk together the maple syrup, peanut butter, coconut butter, sea salt and vanilla until well blended. Pour over the popcorn in a large bowl, along with raspberries and mix well. Spread out onto a lined sheet pan, and place in the freezer until it is hard. Enjoy!
(Visited 29 times, 1 visits today)