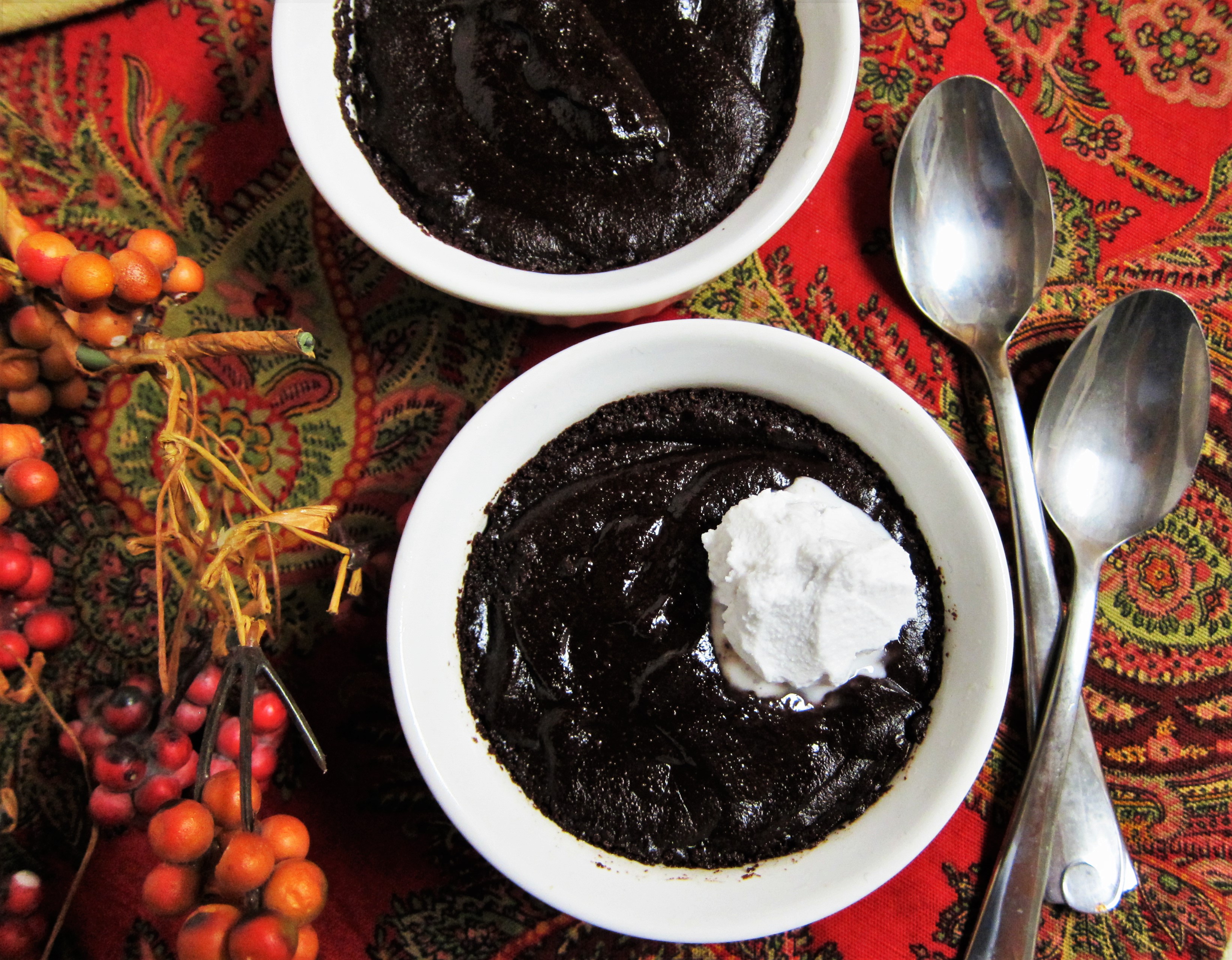 Vegan Molten Dark Chocolate Cakes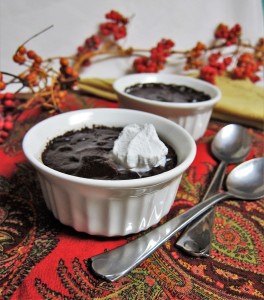 Last weekend was Eric's Birthday.  We have spent 3 years together and in those 3 years he has been my best friend.  We do pretty much everything together when we have days off, enjoying nature most of the time, visiting new or familiar places and seeing things we have never seen, and having long talks about nothing at all. But it makes us happy.  He puts up with my craziness, and is always willing to try all of my recipes.  I can tell him anything and I am not scared of what he thinks, because I know he will accept me.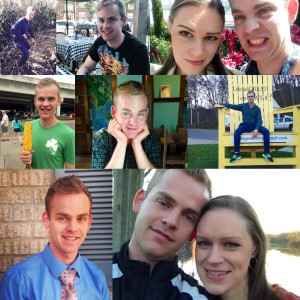 I always ask Eric what kind of cake he wants for his Birthday, and this year he said "gooey chocolate".  So, molten chocolate cakes seemed like the perfect way to go.  They are definitely gooey, and definitely very chocolaty. I have never actually made baked molten chocolate cake.  I have made a raw version, but that is a different process.  I came up with a recipe based on a few non-vegan molten chocolate cakes which was simple to make, quick, and so good.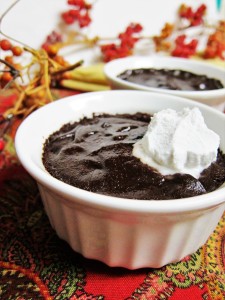 Just 8 ingredients that you whisk together, pour into ramakins and bake.  Anyone could make these.  And the best part is they are sort of elegant, so you could make them for a special occasion and not have to put a lot of work into them.  Me and Eric just cared how they tasted though.  With 8 oz melted vegan dark chocolate, these are pretty decadent.  I also added in a bit of coffee extract for depth.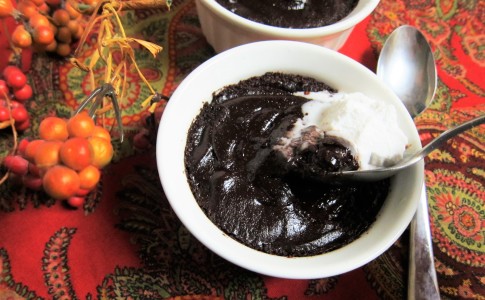 My kitchen smelled amazing from these babies, and they tasted even better.  My chocoholic loved them, and I think he was as happy as me with the result.  I have never seen anyone love chocolate as much as Eric.  The first year I met him, I made him a chocolate cake for his Birthday, and he ate it just like a toddler would.  Meaning it was on his face, because he cared more about devouring it than being neat, but he didn't care.  Just sitting there smiling and enjoying it. He is still the same, but a little neater. You know I love you Eric!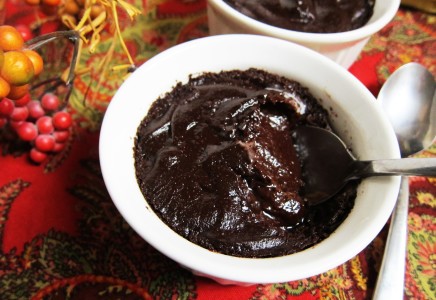 Vegan Molten Dark Chocolate Cakes
Makes 3
Batter:
1/4 cup coconut oil, warmed to liquid, plus more for muffin tins
1/3 cup coconut sugar, plus more for ramakins or muffin tins
1/2 cup plus 1 Tbsp aquafaba at room temperature*
1/2 cup gluten free all-purpose flour
1/4 teaspoon salt
2 tsp pure vanilla extract
1 Tbsp L.C. Finns coffee extract (optional)
8 ounces vegan dark chocolate, melted
Oil 3 8 oz ramakins.  Preheat the oven to 400F degrees.
Whisk together the oil, sugar, and aquafaba.  Whisk in the flour.  Whisk in the vegan dark chocolate until smooth.  Pour into the prepared ramakins.  Place in the oven and bake for about 12-15 minutes, or until set at the edges but the middle is still liquid.  Let sit for 10 minutes, then enjoy warm. Serve topped with whipped coconut cream.
*Aquafaba is chickpea liquid.  If you are using home made and not canned, just make sure it is the consistency of egg whites when cooled (reduce it until it is if it is too runny).
(Visited 57 times, 1 visits today)